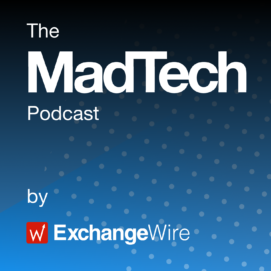 On this week's episode of The MadTech Podcast, ExchangeWire's Lindsay Rowntree and Mat Broughton are joined by DoubleVerify's Mark Pearlstein, CRO, and Tanzil Bukhari, managing director EMEA, to discuss the latest news in ad tech and martech.
On this week's episode:
– Facebook is beginning its alpha-stage rollout of Facebook News to approximately 200,000 US users, its latest attempt to enter the News space, and is joining Apple News+ in directly paying certain "trusted" publishers to list their stories, distancing it from Google's offering. The platform becomes the most recent addition to a long line of news aggregators, including Newscorp's Knewz, Amazon News, and a yet-to-be-released service from CNN dubbed NewsCo. Will FB's strategy of paying trusted news sources reduce the volume of fake news being distributed across the platform? Will advertisers be more inclined to put their money here, rather than the rest of Facebook, to reduce brand safety concerns? Or will the ongoing row surrounding fake/misleading political ads overshadow Facebook's attempts to monetise the platform?
– WPP reports revenue growth of 0.7% in its third quarter results, exceeding analyst expectations and sending shares rising by 6%. The holding group attributed the increase to various factors, including a better-performing FMCG sector, consolidation of its healthcare agencies, and a slower decline in the North American market. According to CEO Mark Read, WPP will no longer look to make major acquisitions, and will instead focus on smaller "bolt-on" purchases and investing in existing partnerships. Have WPP truly turned the corner, or does the slight revenue bump mask the continuing pressures facing the holding group? Is this the right approach for WPP, to batten down the hatches and focus more inwardly on cost control and delivering for clients, rather than looking at continued growth via acquisition?
– Marketers are going directly to exchanges and publishers for log-level data. According to AdExchanger, over a dozen brands including P&G, L'Oreal and Bayer, along with agencies including Havas and Magna Global, are bypassing their DSPs and submitting formal requests for information from exchanges. This information includes details on impressions that buyers lost, number of auction participants and placement, some of which is either unavailable or inconsistently included from demand-side partners. Certain exchanges including Rubicon Project and Index Exchange are now monetising log-level data-sharing capabilities, while contrastingly Google continues to only send aggregated information. Is it right for exchanges to be seeing this as an opportunity to make money? Do advertisers actually need log-level data and this depth of transparency? What is wrong with aggregated information, such as what Google provides?
The MadTech Podcast is also available on:
Spotify
TuneIn
Apple iTunes
Google Podcasts
Stitcher
Pocket Casts
RadioPublic
CastBox
Deezer
TagsPodcast