Company details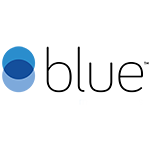 Blue
Categories:

AI & Machine Learning; Advertiser Ad Server; Data Activation; Measurement, Attribution & Analytics; Media Buying; Native; Performance Marketing Services; Publisher Ad Server; Demand-Side Platform

Website:

Email:

Geography:

Location:

Specialism:
"We started working with Blue at the beginning of 2022 and they have continuously proven their value. They are a very strong partner for increasing conversion rates and driving a profitable display retargeting campaign without any risk. I would recommend Blue to anyone who is looking for a performance-driven retargeting partner."
Company description
Blue's area of expertise lies in Retargeting, a process through which we assist companies in reconnecting with visitors who previously left their website without making a purchase, with the ultimate aim of converting them into paying customers. This is achieved by leveraging data-driven insights, powered by our proprietary AI and machine learning technologies. Our proven approach has enabled us to consistently deliver strong ROI results for our 1000+ clients across 46 different markets.