Company details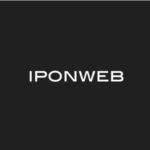 IPONWEB
Categories:

Ad Exchange, SSP & Header Bidding Tech; Advertiser Ad Server; Audio; Data Activation; Data Management; In-App; Native; OOH & DOOH; Publisher Ad Server; TV; Video

Website:

Email:

Geography:

APAC

EMEA

LATAM

North America

Location:

Specialism:
Company description
Called "the most influential ad-technology company you've never heard of" by AdvertisingAge, IPONWEB is an industry pioneer and world leader in the engineering and operation of advanced advertising systems for publishers, advertisers, agencies and innovative technology companies. With more than 12 years' experience driving innovation in programmatic, RTB, and ad tech, IPONWEB is the 'behind the scenes' technology provider that many of the world's leading industry players rely on to successfully power their media and data businesses. We partner with major brands, agencies, media owners, and technology companies to solve the biggest challenges facing advertising today across digital, video, TV, DOOH, audio, and machine learning.
Through its u-Platform and BidSwitch technology solutions, IPONWEB powering the next generation of digital media.
IPONWEB's u-Platform technology is used to customise and deliver real-time programmatic, advertising platforms across North America, Europe, and Asia. IPONWEB's BidSwitch technology represents a one-to-many point of integration facilitates more than 350 supply and demand technology partners globally to connect and trade media across the display, mobile, native, video, TV, DOOH and VR ecosystems — all via a single standardised integration. Visit
www.iponweb.com
to learn more.