Company details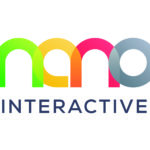 Nano Interactive
Categories:

Website:

Email:

Geography:

Location:

Specialism:
Press Box

Nano Interactive Announces Funding for Global Expansion of Intent Targeting Platform
Company description
Nano Interactive's live intent targeting platform provides a better, safer way for brands & publishers to reach their audiences without relying on cookies or other user identifiers. We use a combination of intent signals to give targeting precision and high relevance for users and optimal campaign reach and performance for advertisers. What's more our cookie free targeting ensures access to the widest relevant audience and ultimately drives significantly better yields for publishers.

Nano Interactive have the ability to target our desired audience so effectively with a unique real-time targeting solution. Through Nano Live we can target our audience safely and in quality environments to positively impact our sales.