Company details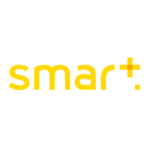 Smart
Categories:

Website:

Email:

Geography:

APAC

EMEA

LATAM

North America

Location:

Specialism:
Press Box

Smart Acquires DSP LiquidM

Smart Expands to UK Market with Opening of London Office

Programmatic Guaranteed: Smart is Now Activated Globally Within Google Display & Video 360
Company description
Smart is the leading independent ad monetization platform built for premium publishers to serve demanding buyers. Our fully transparent platform and shared-interest business approach enables premium publishers and brands to get their fair share of ad value at every opportunity, on their terms. Publishers can act with certainty and have the control of all the variables for the right blend of transaction models, channels and formats while activating the right audience data for value path optimization.

Smart is a unique technology integrating multi-device AdServing and an SSP solution. It gives us the opportunity to serve the best impressions at the right moment and at the best price via direct or programmatic sales. Smart's dedicated yield management team has helped us create a real strategy focused on value.
Company articles

Using Semantics to Build Brand Trust: Q&A with Smart, Zebestof & Tradelab