Addressing the Stack: Smart AdServer Teams Up with Rubicon Project to Maximise Yield
by Romany Reagan on 23rd Jul 2012 in News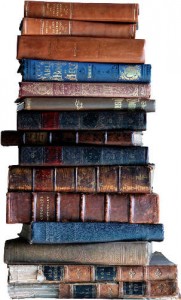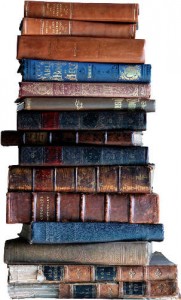 Over the last 12 months, we've seen the rise of the 'stack'. Google, Appnexus, et al are all on their way to developing end-to-end solutions. However, smart collaborations and partnerships now may provide alternatives to those previously unable (or unwilling) to develop one stack.
Smart AdServer, a premium ad serving company, teams up with Rubicon Project, to offer a new high-added-value integration to their client base. This already available integration offers a great opportunity for Smart AdServer clients to best optimise their ad revenue by enabling the premium direct sales of the sales house to compete with the indirect sales made through the platform.
Due to this integration, The Rubicon Project technology can assess more precisely at which price the connected buyers are likely to monetise the impressions put up for auction by the participating publishers. The latter can therefore programme within Smart AdServer User-Interface their Rubicon Project campaigns with different levels of priority set and with strict floor price rules.
These types of collaborations between the remaining independent technology companies are likely to become somewhat more common place. Deals such as this will enable publishers to enjoy the benefits of integrated ad serving/yield management controls without needing to sign up to one of the big stack players. Whereas we see only a small number of stacks emerging, collaborations and partnerships could provide countless other alternatives.
Jay Stevens, Rubicon Project General Manager & VP International, comments: "We are very thrilled by this collaboration with Smart AdServer and to be dealing with a global yield management solution for our partner publishers. The RTB breakthrough implies that usually publishers don't optimise their yield at its best yet, missing out on buyers looking for a very clear audience target and willing to spend high CPMs to reach that target. Our integrated solution enables publishers to maximise their 'global' yield without compromising their direct guaranteed premium sales."
"We're really satisfied with this partnership with Rubicon Project, with a premiere ad server in Europe," Smart AdServer said in a statement, "It provides Smart AdServer with a certain competitive advantage and strengthens our relation with our customers. It also enables us to provide an integrated premium ad serving solution + SSP."
Founded in 2001, Smart AdServer develops and markets premium ad serving solutions for media agencies and publishers to manage display campaigns for Web, mobile and iPad/tablets with more than 350 clients on four continents.
Rubicon Project is an online advertising technology firm founded in 2007. Its primary service is technology that optimises advertising revenue for web sites among the display advertising ecosystem valued at $80 billion. Based in Los Angeles, with offices in New York, Seattle, London, Paris, Hamburg and Sydney, Rubicon Project has raised over $60 million in venture funding led by Clearstone Venture Partners, IDG Ventures Asia, Comcast Ventures, Mayfield Fund and News Corporation.