'Will Google Tag Manager Commoditise Tag Management?' by Jon Baron, CEO, TagMan
by Romany Reagan on 25th Oct 2012 in News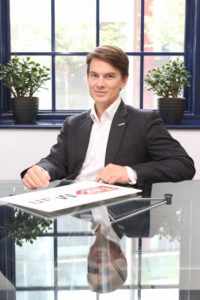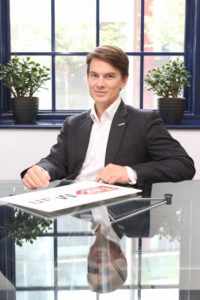 Much has been said recently about Google's new foray into tag management. As ExchangeWire rightly speculated earlier this month, the launch of Google Tag Manager is further evidence of Google adding more stickiness to its offering. You can see why - with global e-commerce spend due to hit the €1tn mark next year, this is a well-timed entrance into the tag management space.
Since TagMan pioneered the birth of the sector five years ago, tag management has grown exponentially, both in terms of solutions available in the market and the demand for such services from companies of all sizes. A recent Forrester Report on Understanding Tag Management Tools and Technology found that tag management system (TMS) users are attracted to the efficiency, flexibility and page-load performance benefits that TMS' offer them, helping them keep pace with the growth in their digital channels, and are becoming the centerpiece of the customer experience. Google Tag Manager is just one more indication of this growth and further validates the need for tag management.
You can't argue with this – most of the comment over the past week has certainly been in agreement. So the real question is will it commoditise tag management?
As we have witnessed in other sectors, such as ad networks and web analytics 10-15 years ago, it's likely to have the biggest impact on less sophisticated TMS vendors, who focus on lower costs and who lack a differentiated offering or large customer base. These companies are also least likely to keep pace with innovation and most likely to be compared directly with Google's offering. In this case, the answer is yes, as without a differentiator clients will undoubtedly opt for the cheapest, or in Google's case, free option.
For larger, more established providers, however, who have a clearly distinguished proposition, there's unlikely to be very much change. Just as larger clients use an enterprise web analytics provider, versus Google's 'free' offering, because enterprise clients value the enhanced features and scalable data management they offer; they will likely also need a more sophisticated Tag Management System that offers greater service capabilities and customer support.
Larger advertisers are also likely to question using Google's tracking and tagging product, knowing that Google gets the lion's share of their media spend. Google has a near monopoly in search and a leading position in display, making them an inherently biased source of marketing data and tag support. As Alex Yoder of Webtrends put it, "You are simply letting the fox watch the hen-house".
TagMan is built to offer full support of any type of technology in mind, enabling freedom of choice for the client – which is a major reason to have a tag management system in the first place. There's also the issue of data ownership. At TagMan, the data belongs to the client rather than the tag management provider, this is not the case with Google's products.
The value of partnering with an enterprise tag management system should also extend to third-party service providers who integrate with the tag management system. A great example of this is TagMan's new STREAMTM Global partner program, which we have built around our understanding of our partners' and clients' needs. Simply put, STREAM enables our partners to be integrated into our solution to jointly improve their customer offering. Partner certification under the programme also benefits advertisers, as TagMan's certified partners are included in our newly launched 'Drag-&-Tag' library that reduces the complexity of managing multiple marketing and analytics technologies for advertisers by automating the integration of partner tags into the TagMan platform.
Its technology like this that enables TagMan to support the largest and most robust portfolio of digital marketing services, helping to improve the performance, data quality and efficiency of partners' and clients' tagging, analytics and marketing initiatives.
I'd argue it's a better business decision to work with a provider that works across the entire ecosystem to support clients' needs and can act as an unbiased advisor on tagging issues, data and media performance.
One final point – free isn't always best. This is particularly true when it comes to something as important as a foundational technology that powers your ability to optimise, market, and protect the performance of your online business. Free isn't a benefit if it doesn't solve your major challenges or help drive your business. Quality, service, and flexibility should take priority. I would warn against sacrificing flexibility and quality for free, and question the opportunity costs and total cost of ownership.
I believe tag management systems will become a 'must-have' for marketers, and Google's investment in this space only reinforces that. It will be a starter-product for non-enterprise, long-tail advertisers. Marketers looking for enhanced features and complete flexibility from their TMS will require a true enterprise TMS, and it's those marketers who will look towards companies like TagMan to provide an independent and universal solution.