Making The Stack Even Stickier: Google Introduces Tag Management And Attribution Tools As It Looks To Attract More Marketer Spend
by Ciaran O'Kane on 3rd Oct 2012 in News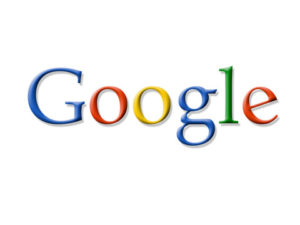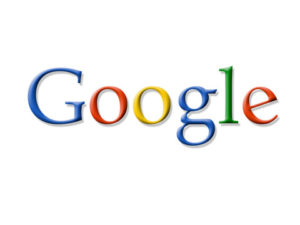 Google has (quietly) unveiled two new products in recent weeks which could have a lasting impact on various operators in this space. The two products in question are Google Tag Manage and DFA Attribution Modelling.
The product releases are significant. Time will tell whether the new tools themselves are deemed 'half baked' much like Google's initial ad verification tool, but Google is certainly continuing its mission of making it easy for marketers to spend more money with them.
Tag Manager
Tag Manager, which was launched with little fuss in the last week, is its answer to the growing demand and need for tag management solutions. It is worth noting that this new Google product is FREE. Advertisers and agencies in the past have grumbled about the cost of tag management solutions. This will inevitably create a little competition for existing providers.
The likes of BrightTag, TagMan et al will need to ensure their product capabilities are more 'enterprise'-led and certainly with a focus on being more than simply 'tag management'. Taking at a look at other categories, Omniture and Coremetrics successfully coexisted with a free version of Google Analytics. The difference however, and not being dismissive of tag management solutions, is that web analytics suites are far more extensive than the ability to load tags on a page.
BrightTag has been successful in its positioning of being more of a data distribution service, but there are plenty of other tag management solutions out there that are going to have to quickly refocus, reposition and potentially (re)pivot.
Attribution Modelling
Google also in the last two weeks announced an update to its DFA reporting suite, specifically how it reports and visualises different attribution models. This is not a new solution, but by offering it as a value-add within an existing ad server, it will inevitably force existing attribution software clients (who currently deploy the likes of c3metrics, Clearsaleing) to review their overall investment in attribution modelling.
Many will argue that the standard 'off the shelf' models baked into the DFA tool are still subjective. The difference here though is that Google is launching a solution that will allow you to build your own custom attribution model. It might well be a rudimentary offering right now, but expect this to become more complex and force marketers to reassess whether they need to be investing upwards of six figures per year to perform attribution modelling and ROI analysis (which a lot of the time is rarely put to use).
Google owning more and more of the marketing stack

The new products launched by Google are of course open and interoperable. Or so they claim. Google's Tag Manager affords the ability to ingest other third-party tags. However, it is not a simple click and switch process. They sit under the custom section. The process of building complex macros seems to be a lot easier when using existing DFA floodlights, existing Adwords remarketing tags etc.
Google claim to be be an open ecosystem - even Neal Mohan stressed the point at the recent ATS London conference - and in fairness you can't argue that Google are deliberating shutting down other third-party operators. After all, they do allow them room to 'participate' in the ecosystem; but then it just isn't really that easy to participate in an environment controlled by Google. It is becoming a more efficient strategy for buyers to plug and play various other Google products. Google are ultimately making it incredibly easy to spend more on the Google stack, and who could blame them?
Opening up the long tail

The reality is these new product launches are unlikely to put any other competing operator out of business. It might well actually help grow that specific overall category. You also might see clients looking to upgrade to more enterprise-led solutions once they've got a taste for what these solutions can do. This would suggest that Google's strategy (until of course it releases its own enterprise solutions) is less focused on the top-tier advertisers, and more on the mid to long tail buyers? How can it access more long tail budgets which are currently maxing out on PPC? Can it make it easy to embed adwords remarketing tags and by enabling them to start reporting with ease on metrics beyond the last click? Google is clearly looking to maintain budget spend - and attract new revenue on its own platform.
Google has done a great job of building more stickiness to its offering - and doubtless advertisers will welcome the new tools that will make the process of campaign management and execution a lot easier. The real question though is whether Google can maintain an open ecosystem with all these competing solutions; and whether really in the end its goal is not about inter-operability but more about owning and controlling the infrastructure and buying tools for digital advertisers.