Simon Halstead, Director Microsoft Advertising Exchange, EMEA, Discussing the Evolution of the Microsoft Advertising Exchange with Outlook.com
by Romany Reagan on 26th Nov 2013 in News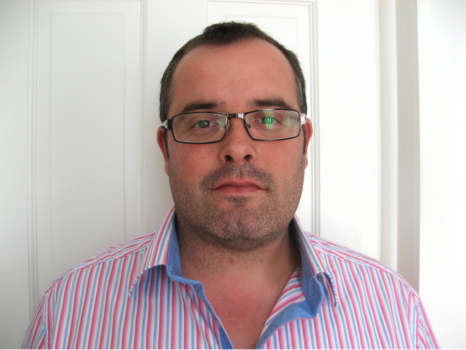 Microsoft announced this week programmatic advertising is coming back to Outlook.com. Here Simon discusses how this benefits advertisers, with the ability to leverage standard-size creatives and reach their millions of users across Europe, what's happening with Programmatic Direct and further global expansion.
Microsoft was one of the first premium publishers in Europe to move to RTB. Has it been successful and are you still committed to Microsoft being "all in" on programmatic?
Absolutely! We first launched the Microsoft Advertising Exchange across Europe in 2011, quickly expanding to 10 markets, and we were the first major publisher to make all our premium unsold inventory available to RTB bidders. We continue to see very strong traction for our quality premium opportunity and we continue to evolve the exchange. The engagement we see across all markets is strong, and we see vibrant RTB activity across the large markets in the region. The Nordic adoption continues to grow rapidly.
More recently, we've expanded inventory sources by bringing on quality curated third-party inventory to ensure we maintain the premium value proposition. We've also introduced the exchange in additional markets globally – now in 16 markets. We've also launched Skype inventory across all markets and seen huge adoption.
So what's new and upcoming?
We have some exciting things to come. We're bringing programmatic advertising back to Outlook.com. The inventory will be available from the 18th of November in all Microsoft Advertising Exchange Markets. Earlier this year, we reimagined our consumer mail product, it was critical to get the experience right, and that was the initial focus for Outlook.com. Once we did that, and launched the best web-based email product on the market so we could delight and expand our 400-million-strong user base, then we started focusing on advertising. The result is something we think will be a win for everybody. This is an example of us striking the right balance for our users.
We're leveraging an ad unit that works for the user experience, and that advertisers are used to working with – you'll be able to leverage standard-size Facebook creatives on Outlook.com Outlook.com offers a huge audience opportunity, with 400 million active accounts globally. Our RTB volume will more than double across Europe. We also will continue to bring new opportunities to engage with consumers. Windows 8 Ads in Apps will launch on Microsoft Advertising Exchange in Q1 2014.
We are really excited about Windows 8 Ads in Apps as it enables us to truly offer advertising across devices and services at scale; and we expect to continue to add assets and opportunities over the coming months.
Microsoft recently announced at Ad Week work you are doing in the area of Programmatic Direct. Can you tell us more about how Microsoft is thinking about Programmatic Direct and the future of this business?
Programmatic Direct is another way to deliver on the promise of programmatic in online advertising. It's a way to deliver efficiency and scale, just like RTB, but it makes it possible for us to give marketers other things they're looking for as well, like guaranteed delivery, first chair access to inventory, and the ability to leverage our audience segments.
As we all know, there is a tremendous amount of business transacted directly with publishers today. By exposing an API that makes it possible to automate those transactions, and by agreeing on an API standard with AOL, Yahoo! and Yieldex, we want to create a big enough opportunity to jumpstart the ecosystem. The partners and tools that integrate across these APIs will make it possible to efficiently execute direct media buys at scale and to overcome the challenges that still prevent offline dollars from coming online.
In which regions are you seeing opportunities to expand?
We recently launched in Japan and, over the coming months, we will be expanding to additional markets, effectively doubling our global geographic footprint. This will be a phased roll-out, with some Western European markets launching first and additional markets in ASIA and LATAM. We will announce individual markets as they are rolled out over the next several months.
Ad TechAdvertiserExchangeProgrammatic