Publicis Acquires 20% Of Matomy For £40m
by Ciaran O'Kane on 13th Oct 2014 in News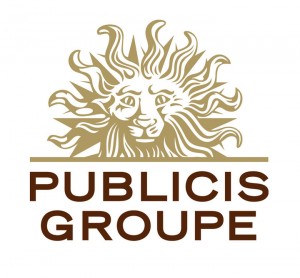 Publicis announced this morning that it is acquiring 20% of Matomy for approximately £40m, with an option to increase its stake in the company to 24.9%, that would raise the value of the deal to £51m, in the latest round of M&A activity in the ad tech sector.
Matomy, an Israeli ad network, this morning announced that Publicis will acquire 17.9 million of its shares, or 20% of the company, for 227 pence a share, with a further option to buy an additional 4.4 million shares at the same price, in a deal signaling the holding group's ongoing expansion strategy after the abandonment of its previously proposed merger with Omnicom. The deal closely follows the announcement of Publicis' rival WPP taking a 15% stake AppNexus as part of a wider transaction that would see the holding group sell  Open AdStream to the ad tech firm.
Tel-Aviv-based Matomy is a well diversified proposition, having built its own proprietary tech in social, email, display, mobile and video. The company recently listed in an IPO on the high-growth segment of the London Stock Exchange (LSE) in July, raising £41m in the float.
So why is Publicis buying into Matomy? The investment is likely linked to access to technology. Despite much of its earnings coming from ad net revenues it does have a good culture of building tech. It has its own PMD as well as a DCO solution.
Publicis has been rumoured to be doing due diligence on a lot of companies in the space. There were rumours that Publics was seriously kicking the tyres of Criteo, but a multi-billion dollar deal was seen as too big of a risk for the holding company chiefs.
This Matomy deal potentially gives Publicis preferential access to the latest ad technology being built out of Israel – but more importantly it is giving Publicis the opportunity to put some of its cash pile to work in a high growth business.
TagsAd NetworkDisplayMedia Spend