AppNexus Partners with Schibsted As Supply Turf War Begins; News Corps Buys Unruly
by Sonja Kroll on 18th Sep 2015 in News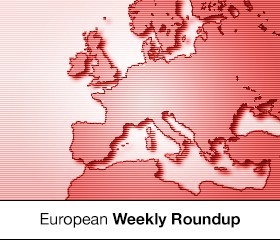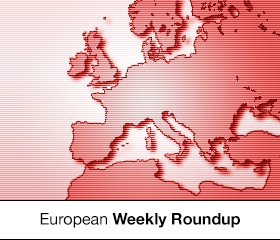 ExchangeWire rounds up some of the biggest stories in the European digital advertising space. In this week's edition: AppNexus and Schibsted partner up in full stack publisher deal; StickyADS reaches for North America; News Corp goes after video ad views; and tickets for ATS London 2016 go on sale.
News Corp wants Unruly
Rupert Murdoch's media conglomerate, News Corp will acquire video ad platform Unruly. The British-based ad tech company is expected to sell for USD$176m, in a deal that is set to close by the end of this month. The acquisition price is comprised of a cash payment of USD$90m, and up to USD$86m in additional payments, subject to reaching pre-set performance objectives.
"The acquisition will serve as a catalyst for our brands, helping to extend our expertise in the digital and mobile video area", said Robert Thomson, CEO of News Corp. "Unruly complements our traditional editorial and commercial expertise with contemporary insight into how people read, watch, buy, and sell in the digital era." Or, in other words: News Corp is beefing up its traditional content with attractive new ways of reaching the younger audience's marketing dollars.
As part of News Corp, Unruly will be led by Rebekah Brooks, but operate as a separate business unit. This is Brooks first deal as head of News UK, as the company looks to bolster its sagging revenues. Should we expect more acquisitions? Is Brooks now a strategic buyer of ad tech assets?
Exclusive partnership between AppNexus and Schibsted
A new deal sees ad tech company AppNexus' full-stack technology platform power Schibsted's global media properties. The exclusive partnership between the two companies allows Schibsted to rely on AppNexus' ad server and yield management, as well as access to forecasting and the marketplace, covering deals as well as RTB and programmatic guaranteed.
Schibsted is the first partner to use the AppNexus publisher platform – a move which AppNexus hopes will reinforce their commitment to publishers, and will support content producers. "Publishers need a scaled, independent technology and monetisation platform to power their digital advertising", says AppNexus CEO Brian O'Kelley.
With acquisitions under their belt to push their classifieds business, Schibsted CPO Frode Eilertsen nonetheless sees AppNexus as the basis for an expansion of their own advertising product in the coming years. "AppNexus' full-stack technology infrastructure will act as the foundation for Schibsted advertising product development in the years to come."
There is a consensus that big media companies running ad tech stacks are inherently conflicted. Up to now companies like eBay and Schibsted, who compete with Google for media spend, have had little choice but to use DFP. With new publisher full stack plays, like AppNexus, coming to market are we about to see a turf war for supply?
StickyADS announces partnership with Freewheel
StickyADS.tv platform is already in use on 80 private exchanges globally – but now the US market is firmly in StickyADS' sights. At dmexco in Cologne, the video programmatic solution provider announced a partnership with Freewheel, which will allow StickyADS to help monetise supply via its programmatic tech.
The preferred partner initiative with Freewheel integrates StickyADS' SSP into the Freewheel technology platform for ad management – which will benefit larger TV broadcasters, thanks to the combination of programmatic capabilities in terms of guaranteed pre-sale deals.
"There is a great DNA match between Freewheel and StickyADS, they are software-only, publisher-only, they are strong with broadcasters, we are strong with broadcasters, so we speak the same language", said Hervé Brunet, CEO and co-founder, StickyADS in a Trader Talk TV special from dmexco.
Tickets on Sale for ATS London 2016
Over 680 attendees piled into the Queen Elizabeth Hall on Southbank for ATS London 2015, on Monday (14 September). Industry debates and discussions were as colourful as ever, with on-stage content for the day opened by Terence Kawaja of LumaPartners outlining what's next for the industry and where the big opportunities will be in the coming years.
Kawaja was then joined by industry heavyweights, Brian O'Kelley & Bill Wise to discuss the make up and composition of SaaS models for advertising and marketing technology.
Other highlights from the day included IPOWWEB's Boris Mouzykantskii's fourth ATS London keynote, where he unpacked various segments on the industry, with this year's presentation focussing on supply-side challenges.
The afternoon session was spiced up with a fiery discussion on the issue of ad blocking, as attendees heard from both (opinionated) sides of the debate. Full video footage of these highlights and more will be made available on ExchangeWire.com shortly.
Although September 2016 is a long way off, due to ever increasing demand, tickets for ATS London 2016 are now on sale so be quick to secure yours at the Early Bird price.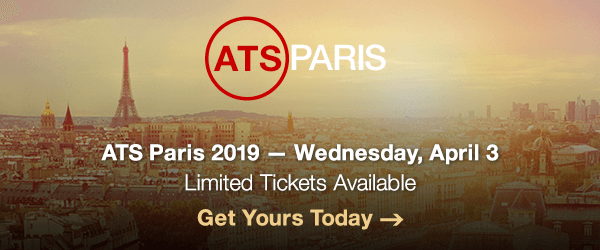 TagsDisplay