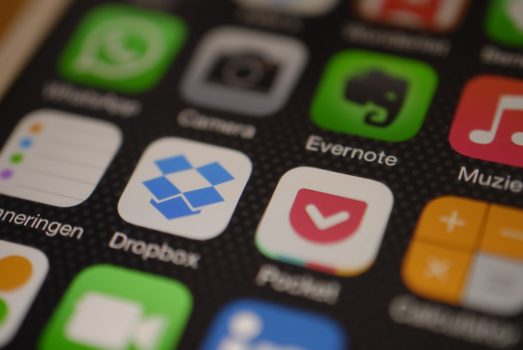 In this piece, David Diaz, vice president of developer relations at Fyber discusses what app publishers look for in an ad mediation provider and how to monetise free apps. 
Ad mediation has become an increasingly popular service among app publishers over the past few years – and for good reason. A recent report by eMarketer found that the preference for free, ad-supported apps is on the rise; but, while the acceptance of the freemium model is growing, the influx of demand into the mobile marketplace has contributed to a highly fragmented ecosystem of networks and exchanges that is difficult for publishers to navigate. Not only is mobile ad spend rapidly outpacing desktop, it is projected to account for 72% of all digital ad spend by 2019.
Publishers are faced not only with the issue of having to identify which demand sources will work best for their needs, but also with the technical challenges of integrating and maintaining individual networks. Having to do so consumes precious resources, which in turn can limit a developer's options – and put them at risk of low revenue or fill – if they integrate fewer networks. Mediation has entered the marketplace to address this concern. In addition to simplifying the integration and maintenance of multiple demand sources, mediation also allows ad networks to maintain direct contractual and financial relationships with publishers to ensure complete transparency and the flexibility to strike exclusive agreements.
As more and more top-tier developers turn to third-party mediation to optimise their monetisation strategy, mediation providers are in turn able to offer advertisers access to a growing base of premium in-app inventory. Partnering with a mediation platform is an excellent way for ad networks to tap into high-quality, top-ranking apps and reach highly-engaged audiences. But before getting started, it's important to understand the key criteria that publishers take into account when selecting a mediation platform, and in turn, what mediation providers are looking for in their partner ad networks.
Breadth and quality of demand
One of the primary reasons that leading publishers choose to integrate a mediation layer is to ensure optimal fill for inventory and maximise revenues across regions. As such, one of the first things a mediation provider will evaluate in a partner ad network is the breadth and quality of their demand. For example: Which geos and ad formats do you work with? What type of inventory do you specialise in – performance, brand, both? How do your ad units typically perform? For a mediation provider, it's important to offer clients a wide array of demand options that can scale with a publisher's growth and success, and ensure they are covered, no matter how their ad strategy may shift in the future.
Optimisation tools
In order to effectively manage their monetisation strategy, publishers want their mediation provider to offer self-serve optimisation tools so that they can manage their account from a centralised dashboard. As such, a mediation provider will seek to partner with ad networks that offer features that are on par with their own functionalities. For example: Do you offer the capacity to blacklist? Or the ability to customise pre-caching or streaming settings based on signal? Mediation providers are looking for their ad network partners to offer the same optimisation offerings as they do, so offering a customisable product stack is key.
Ease of integration and maintenance
Publishers turn to their mediation provider to make the integration and maintenance of various ad networks as easy as possible. As such, mediation providers look to their ad network partners to provide close technical support in not only thoroughly testing and certifying each adapter, but also providing ongoing adapter maintenance to ensure the stability and reliability of their clients' integrations. Also crucial is the size and memory consumption of your ad network's mediation bundle (SDK + network adapter). The more control you can offer, the better. For example, allowing the publisher to modify their video pre-caching preferences to control the amount of memory required to initialise your network.
A single, unified dashboard and normalised KPIs
For publishers, one of the primary hassles of not working with a mediation partner is the stress of having to consult multiple dashboards from different ad networks. Not only is this time-consuming, it can also lead to a discrepancy in reporting, as different networks may report the same metric in slightly different ways. To avoid having to manually standardise KPIs, publishers look to their mediation provider to offer an easy-to-use dashboard that not only centralises reporting, but provides a fair, 'apples-to-apples' comparison of various demand partners by normalising the metrics provided by each. In turn, mediation providers look to their ad network partners to provide a comprehensive reporting API that delivers all account KPIs, as well as a crystal clear explanation of how each metric is defined. This ensures that discrepancies are avoided and empowers the mediation platform to standardise reporting across all providers.
The ability to cater to each of these key criteria not only sets the stage for a successful mediation partnership, it ensures that the ad network is able to develop a fruitful, long-term relationship with the publisher. Partnering with a mediation platform opens the door to a wide array of top-ranking mobile inventory, while enabling networks to establish direct, one-on-one relationships with the developer. Ultimately it's the best of both worlds, as networks are empowered to stay in control of their direct business deals, while benefiting from the technical and service support that a mediation layer provides.
Ad NetworkDisplayMedia SpendMobile