Deutsche Telekom Announces Secure Cloud Service; LiveIntent Acquires Mojn
by Sonja Kroll on 11th Dec 2015 in News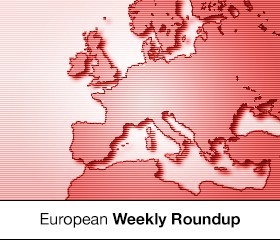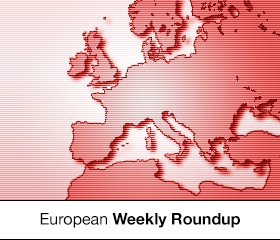 ExchangeWire rounds up some of the biggest stories in the European digital advertising space. In this week's edition: Deutsche Telekom wants to provide a safe harbour in the cloud; LiveIntent acquires Denmark's Mojn; AppNexus DACH is helmed by Ulrich Hegge; a great week for European ad tech funding; major layoffs at PubMatic; and Skimlinks audiences integrated into MediaMath.
Secure Public Cloud by Deutsche Telekom
Deutsche Telekom takes a stab at Amazon and Google, and wants to make the internet of things secure: Based in a German data center, the telecommunications giant is providing secure cloud services to European customers.
In partnership with data security specialist Cisco, Deutsche Telekom will offer scalable infrastructure solutions for companies of all sizes.
With 151 million mobile customers and 30 million landline users, Deutsche Telekom is active in more than 50 countries globally. But for the secure cloud, Deutsche Telekom is aiming for German and European customers who are looking for a European-based cloud solution that is compliant with German and European data security legislation. As such, Deutsche Telekom is making a step towards direct competition with Amazon and Google; whose cloud services may have come under threat after the recent revocation of the Safe Harbor agreement between the EU and the US.
The new software and platform-as-a-service offer is due to start on Cisco's cloud platform in H1 2016.
Little has been written about the effect the issue of Safe Harbour will have on digital advertising in Europe. The European trades have been dominated by the ad blocking drama.
Behind the scenes agencies and marketers have been seeking legal advice about how data (particularly first-party data in Europe) can be used and stored. How will European brands work with third-party ad tech companies who are governed by US law?
This will be a huge issue in 2016. It will doubtless cause problems for the ad industry as well as opportunities for those seeking to help advertisers and publishers deal with the issue.
LiveIntent acquires Danish data onboarding specialist Mojn
The real ad technology bargains are clearly to be had in Europe. LiveIntent announced this week that it was acquiring data onboarding specialist, Mojn.
The company, based in Denmark, has twelve employees and has a focus on onboarding client data across channels without Personally Identifiable Information (PII).
The terms of the deal remain undisclosed. The acquisition will help LiveIntent on the resource side with Mojn's sizeable data scientist team joining its business. But, more importantly, Mojn's technology will help LiveIntent build a cross-device solution to power its email ad targeting business.
In an interview with ExchangeWire after its recent raise, LiveIntent outlined its ambition to compete with the likes of Facebook in people-based marketing. Email remains a strong marketing channel, and its new cross-device positioning will no doubt attract more budget from agencies and marketers looking to increase spend outside of Facebook and Google.
Industry veteran Ulrich Hegge joins AppNexus
AppNexus appoints Ulrich Hegge to lead the ad tech provider's German-speaking regions. As VP strategic market development DACH, Hegge is returning to an operative role and will join the Hamburg office on 14 December, 2015, helming the German operations again since AppNexus co-founder Frederike Voss left the company in early 2015.
The co-founder of data-targeting provider Wunderloop, Hegge comes with two decades of experience in all areas of digital marketing and tech. Most recently, Hegge served as executive vice president/CSO at comdirect bank.
Speaking to ExchangeWire, Hegge said he was immediately drawn to the vision AppNexus's founders had for the company: "When I decided to go back to a fully operational role in digital marketing, AppNexus seemed like the perfect fit. It is important for me to be part of a company that is able to make a real difference in the digital advertising space. AppNexus is becoming a real game changer in an industry that has long wrestled with the twin challenges of quality and verification; and I'm thrilled to play an active role in delivering its vision to create a better internet."
Major European ad tech funding for Kiosked and Adform
The year ends on a funding high for European ad tech providers.
Finnish advertising automation platform Kiosked has bagged USD$30m from European investors, led by the European Investment Bank.
Following up on the recent opening of their New York office, Kiosked is planning to invest their new funding into further expansion in the US, as well as Europe, and APAC.
Meanwhile, Danish full stack provider Adform has announced a funding round worth USD$21.5m.
Scaling their global business, Adform will use their capital for developing the US market and to further strengthen their presence in the big European markets.
Adform's funding comes from the Scandinavian Pension Fund, Danica.
PubMatic lays off 20% of its workforce
Has programmatic reached a plateau? Ad tech player PubMatic has just made more than 100 staff redundant, a number that amounts to 20% of its global workforce. The bulk of the affected staff is located in India.
According to Asian marketing blog Mumbrella, PubMatic decided on the drastic cutback measures in order concentrate on core customers, and thus continue growth and profitability in the coming year.
As a global player, PubMatic's current wave of redundancies could well have ripple effects and serve as a warning sign to an industry that is nearing consolidation after a long period of growth.
Mediamath integrates Audiences by Skimlinks
A new partnership between data-provider Skimlinks and Mediamath allows the integration of audiences by Skimlinks into Mediamath's DSP.
Says Alicia Navarro, CEO and co-founder of Skimlinks, "As a new player in the audience data space, we wanted to kick-off with a DSP that could give us the broadest access to top tier advertisers and trading desks, and that understood the value and impact that our rich transaction-based intent data could deliver to advertisers".
As such, Mediamath's advertisers will have access to Skimlinks' brand-level intent segments, based on the anonymous browsing, clicking, and conversion data of more than 1.3 billion unique users engaging with content across the Skimlinks publisher network.