80% of Publishers Measuring Ad-Blocking; Millennials Viewing Threat to Traditional Media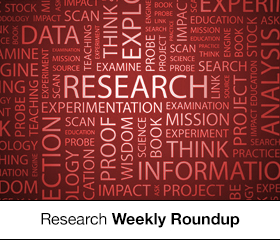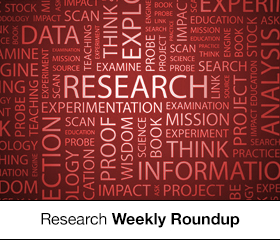 ExchangeWire Research's weekly roundup brings you up-to-date research findings from around the world, with additional insight provided by Rebecca Muir, head of research and analysis, ExchangeWire. In this week's edition: 80% of publishers measuring ad blocking; Millennials viewing threat to traditional media; and UK consumers most likely to buy on mobile.
Eight-in-ten publishers measuring ad blocking
Eight-in-ten publishers are measuring ad blocking, with over half (51%) expecting ad blocking figures to reach more than 30% in the next three years, figures from Sourcepoint reveal.
More than nine-in-ten publishers (91%) are not interested in a pay-to-play solution; but 43% believe that the number of subscription models will rise in the next five years. Just over three quarters (76%) of publishers expect to generate revenue from subscription services in the future.
Two-thirds of publishers view a combination of messaging, content blocking, and ad block circumvention as the optimal solution.
Millennials viewing habits threat to traditional media
In the UK, more than half (56%) of millennials with children, and 45% without, either have an OTT subscription, or plan to get one in the next year, according to research from L.E.K Consulting. Two-thirds of those with an OTT subscription plan to reduce their pay-TV spend in the next 12 months.
Millennials rate new broadcast media higher than other traditional media brands, with Google, YouTube, Amazon, and Netflix having twice the affinity rating of traditional brands. Millennials spend less time than other generations watching traditional linear TV (10 hours, versus 20 hours, per week). Millennials spend twice as much time on new-media as other generations (11 hours, versus five hours, per week). Just under half of millennials watch YouTube on a daily basis, compared to 12% of non-millennials.
Less than half of millennial video viewing is watched on TV, with students the least likely to watch video on TV (28% versus 74%) of non-millennials. Martin Pilkington, Head of L.E.K.'s European Media commented: "In this increasingly 'on demand' world, the quality of content will be more important than ever before. The race is already on; a good illustration of the new dynamic being the very high level of investment in original content by Netflix and Amazon."
UK consumers most likely to buy on mobile
Consumers in the UK, are most likely to shop on mobile (59%), followed by consumers in the US (50%), and Australia (46%), new figures from Episerver reveal. US consumers are most likely to buy on mobile apps (29%), followed by those in the UK (27%). Four-in-ten UK consumers have never used an app to buy on mobile.
In the UK, mobile shopping has seen a 12% year-on-year increase, with 87% of consumers now using their tablet to shop online. One-in-five UK consumers expect a personalised mobile shopping experience, with half of consumers expecting to access and leave reviews on a mobile site or app.
Two-thirds of consumers stated that they accessed mobile websites from their home, highlighting a need to take a mobile-first approach, as consumers increasingly shun their desktops and laptops in favour for browsing on mobile.
Half of consumers rated that the high street was one of their top locations to use a mobile device, highlighting an opportunity for mobile/in-store crossover. David Bowen, director product management for commerce at Episerver commented: "Many UK consumers are looking for a combined online and offline approach to shopping, with many using their mobiles to spot deals and opting for increasingly popular in-store 'Click and Collect' services."