Native Advertising to Grow 156% until 2020; Customer Data Will Drive Sales in Future
by Sonja Kroll on 25th Feb 2016 in News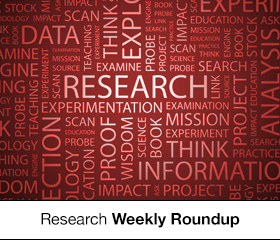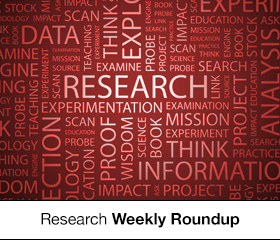 ExchangeWire Research's weekly roundup brings you up-to-date research findings from around the world, with additional insight provided by Rebecca Muir, head of research and analysis, ExchangeWire. In this week's edition: Sharp growth of native advertising expected; mobile rich media formats garner highest engagement and completion rates; and 90% of businesses lacking comprehensive data management strategy.  
Native advertising to grow 156% until 2020
With usage shift to mobile, the future of native advertising is looking good. Research by Yahoo and Enders Analysis projects an increase of 156% for native advertising over the next five years, resulting in a 52% share of European digital display advertising by 2020.
"Native advertising looks like a rare win-win for the industry: more effective for advertisers, more valuable for publishers, and more acceptable for users", says Joseph Evans, digital media analyst at Enders Analysis. "Its suitability for mobile, social, and video contexts means that growth in native will contribute the large bulk of increased digital display spend."
Several factors are responsible for the sharp growth, according to the study: With users increasingly accessing the internet via smartphone and tablet, the majority of native advertising growth will be on mobile. While €1.5bn (£1.17bn) were spent on mobile native advertising last year, the forecast estimates a future spend of €8.8bn (£6.8bn) in 2020. The projected overall spend on native advertising amounts to €13.2bn (£10.3bn).
In social networks alone, native advertising spend will more than triple, from €2bn (£1.56bn) in 2015, to €6.3bn (£4.92bn) in 2020, while in-stream video is set to double from the current €2.4bn (£1.87bn), to €5.1bn (£3.98bn).
European key markets reflect the projections: The research forecasts strong growth in the UK, from £1.2bn to £2.8bn, an increase from €343m (£268m) to €824m (£644m) in France, and tripling in Germany from €545m (£425m) to €1.7bn (£1.3bn), in 2020.
The research examined digital advertising in 19 European countries, taking native ad formats and platforms including mobile, social, video, PC display, and widgets into account.
Mobile rich media garners highest completion rates
A study by RhythmOne sheds light on the most effective mobile ad formats. According to the research, mobile-rich media and interactive in-stream video record the highest completion and engagement rates. Mobile-rich media took the top spot in the comparison of ad formats, garnering 93.7%, while in-stream video follows with 87.4%.
Mobile full-page ads are effective for driving engagement on tablets (14.2%); while mobile-rich media units particularly drive engagement on smartphones (10.7%).
The research also found that adding an interactive element to 15 second in-stream video can significantly decrease consumer drop-off; while video lengths longer than 15 seconds negatively impacted VCR, for a number of advertiser categories.
"As mobile devices become ubiquitous as a means of accessing all types of content, advertisers need to keep pace with the formats, lengths, and placements that resonate most", says Chuck Moran, VP of marketing, RhythmOne.
The top five performing advertiser categories in 2015, in terms of engagement and completion rate, are Sports and Fitness (94.4%), Entertainment – DVD Release (92.1%), Travel (91.2%), Retail (89.4%) and Financial Services (89.3%).
For the study, RhythmOne analysed data from its US-based mobile programs across 20 advertiser categories and five ad formats, including interactive in-stream video, in-stream video, interstitial video, mobile full page, and mobile rich media.
Customer data will drive sales decisions in the future
Customer data is a valuable resource – and an asset that has the potential to boost revenue. Yet the overwhelming majority (90%) of 1400 businesses, across eight countries surveyed, for a global data management study by Experian, admit that they are lacking an effective approach to data management.
In consequence, businesses are missing out on sales. On average, almost a quarter of customer data is inaccurate, due to inconsistencies, duplicates, out-dated information or incomplete or missing data, the Experian study finds. If customer data was completely accurate, sales could be increased by almost a third (29%), the participating businesses estimate.
"The way organisations perceive the value of data is maturing rapidly, and this latest research reinforces that. The digitalisation of our world means that we are all now confronted by a sometimes overwhelming amount of data to manage. Getting your data strategy right is critical to business success", Boris Huard, Experian, comments.
84% of the surveyed businesses said that their organisation considers data as an integral part of forming their business strategy. No wonder then that 82% are also considering the creation of data-centric roles in their companies. This is also made necessary by the increasing volume of data: 39% of the participants responded that their organisation manages 50 or more contact databases. Social media – as a massive source of data – is increasingly used, too, and has grown by 81% in the last 12 months, the study found.
The need for comprehensive data management strategies becomes clear, in view of the staggering data creation figures: 2.5 quintillion bytes of data were created every day in 2012, when global mobile penetration was estimated at 61%. With mobile usage continually on the rise, businesses around the world can expect a "tsunami of data", Experian concludes.