Mobile Video Plays on the Rise; Viewability Affects Ad Effectiveness
by Sonja Kroll on 17th Mar 2016 in News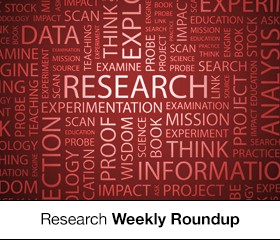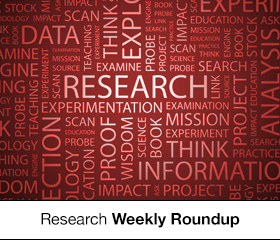 ExchangeWire Research's weekly roundup brings you up-to-date research findings from around the world, with additional insight provided by Rebecca Muir, head of research and analysis, ExchangeWire. In this week's edition: Mobile video on the rise; Ad effectiveness increases with viewability; and Retailers need to invest in mobile apps.
160% increase in programmatic transactions
Programmatic is positively booming. That is the conclusion of Ooyala's Q4 2015 Global Video Index. According to the report, programmatic marketplaces grew by 21% in Q4 alone, average CPMs rose by 26%, and deal ID transactions increased by 160% quarter-on-quarter (from 10.1 million in Q3 to 26.3 million in Q4); which is a clear indication that programmatic buying and selling has gained traction and inventory has increased.
The video index also gives insight into mobile video trends: Total mobile video plays increased 35% in the last quarter of 2015 and now accounts for 46% of all video plays. This trend is driven by increasing smartphone use: In Q4, videos were played on smartphones six-times as often as on tablets – thanks to the Millennials, Ooyala says, who are more likely to watch video on their mobile devices than on TV.
Of the videos watched on smartphones, 69% were under 10 minutes long, the study finds. Tablet users prefer videos of 10 minutes' duration or more (over 50%), while connected TV remains the device of choice for longer videos of 10 minutes and more, too (nearly 75%). In fact, the bigger the screen, the longer the share of time spent watching video. In comparison, long-form content represented 51% of the viewing share on tablets in Q4 2015, 38% on desktops, and 31% on mobile.
Ad effectiveness increases with viewability
IPG Media Lab, in conjunction with Cadreon and Integral Ad Science, have conducted a comprehensive study of viewability and ad effectiveness. The main take-away: the higher the viewability, the more ad recall. However, ad effectiveness is less driven by how much of an ad is actually seen by the user, but for how long the ad is seen, the research finds.
According to the study, ads that complied with, or were below, MRC viewability standards had ad recall figures of 4% and 5%, respectively. Ad recall rises to 9% for ads which are 75% in view, while fully viewable ads clock up the highest ad recall figure (11%).
However, ad recall receives its highest scores when studied by length of time in view: an ad that was seen for seven seconds received a 17% ad recall. Four-second view time results in 8% ad recall. Time in view at, and below, MRC standard had ad recall figures of 3% and 1%.
Based on the research, the study also made predictions on recall figures for various ad formats. Standard banner ads, for instance, have a theoretical 19% chance of recall at the MRC standard; while large-format ads show 17% chance of recall at the MRC standard. Video ads have the lowest recall prediction at 10% chance of recall at the MRC standard.
The study concludes that time in view is responsible for most of the variance in ad effectiveness metrics; and, therefore, a much better predictor of whether or not a consumer will be able to remember the ad, compared to what percent of the ad was in view. Food for thought for the industry!
Mobile apps could save high street retailers
High street retailers have not fully grasped the potential for sales and customer retention that is offered by mobile apps, research by mobile app developer Apadmi reveals, based on a study of 1000 UK smartphone users.
While mobile retail apps are currently used by 31% of consumers during actual store visits, there is high potential for more: According to the research, 41% of users would use a mobile retail app if it enhanced their in-store experience; and 29% would willingly share their location details if they received incentives and offers in return.
However, 44% of respondents said they would be annoyed if apps flooded their screens with irrelevant content or offers, and 40% would delete the app if irrelevant promotional offers were sent to them. Loyalty schemes could be the way forward for retailers: While only 20% of users are currently participating in mobile loyalty schemes; a massive 80% of smartphone users said they would be interested in collecting loyalty rewards on their mobile. Which, for retailers, is an ideal way of retaining customers and keeping them in their shops through in-store tasks, with the added bonus of collecting data as well.
"The rise of digital doesn't mean the death of the high-street, like rumours would suggest. There is, in fact, a big opportunity for retailers to use mobile as a way to drive in-store sales; especially as our research found that a massive 97% of Brits with a smartphone take it with them when they go shopping", says Nick Black, CEO, Apadmi.
Faced with job losses and declining sales, retailers could significantly boost their business with investment in mobile apps, the study concludes, as consumers are increasingly open to using mobile apps that enhance their in-store experience.
TagsMobileProgrammaticVideoViewability