From Ad Serving to Full Campaign Management: Q&A with Neil Nguyen, CEO, Sizmek
by Lindsay Rowntree on 18th Apr 2016 in News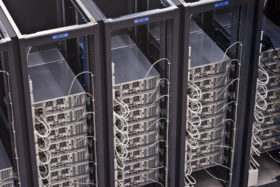 In efforts to significantly expand their footprint and offer a strong competitive alternative in the market, Sizmek have launched MDX-NXT. In an exclusive interview, Neil Nguyen (pictured below), CEO, Sizmek, tells ExchangeWire what this new product offering means for the second-biggest player in the ad-serving market and the ability for it to help clients embrace omnichannel marketing strategy and execution.
ExchangeWire: Sizmek has recently announced the launch of MDX-NXT – tell us about that.
Neil Nguyen: MDX-NXT is an open ad-management platform purposely designed for today's omnichannel world; which is intended to bring freedom of choice to end-to-end advertising. Two years in the making, MDX-NXT is a cloud-based modular suite that's been tested by hundreds of clients at this point, and more to come.
With its open framework MDX-NXT gives creative and media agencies all the tools they need to deliver flawless omnichannel advertising that gets up close and personal with customers.
You can depend on MDX-NXT to:
– Differentiate your brand from the competition
– Build personalised experiences that engage customers
– Drive performance across your strategy (not just media)
Sizmek already has the second-largest share of the ad-server market and this new, completely rebuilt next-generation platform provides a fully integrated set of functionalities that will significantly strengthen our position in relation to DoubleClick.
What does MDX-NXT offer beyond ad serving? 
MDX-NXT enables marketers to build and target ads, buy media, manage data and campaigns, and evaluate their success across all digital touch points. What has traditionally been an ad server has become a multichannel, modular campaign management platform, bringing speed and efficiency to the trafficking process and faster data access.
The new platform empowers marketers to plan effective campaigns using visual workflows, and to adapt and optimise ads quickly and easily. We are bringing dynamic creative to the masses with tools to allow personalisation, ensuring consumers are served relevant, engaging creative across desktop, mobile, and video. This is a vital set of capabilities to advertisers interested in looking holistically across their channels, but also taking advantage of the ability to reach users across the entire purchase funnel  – we have done this in a way that anyone can build and launch a campaign in days rather than week.
One of the other aspects of MDX-NXT that we are really excited about is the way that we deliver data. Instead of scheduled batch delivery, Sizmek clients now have real-time, event-based streams in their local markets, and time zones. This amplifies what advertisers and agencies look to do with attribution and optimisation, providing a single source of truth into campaign performance. This helps them to identify success drivers and make smarter decisions, faster. Clients can use our powerful data and insights to gain the knowledge they need to understand their creative performance and audiences.
Additionally, we can integrate and leverage their own data from any data source, whether that be their DMP, their product inventory API, a simple CSV file, or another source. We have completely rebuilt all our solutions and fully integrated their functionalities into the new platform, enabling marketers to engage with consumers regardless of time and location and deliver personalised messaging using real-time data and insights.
What challenges does this eliminate from a marketer's day-to-day campaign execution?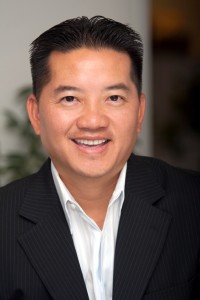 A key focus of the platform rebuild was to reduce the time and effort it takes for Sizmek's clients to execute campaigns. There was a particular emphasis on improving workflow within the creative layer and removing duplicative processes. The new platform has accelerated workflows and tools with event-based trafficking, embedded media plan spreadsheets with instant validation, advanced search capabilities, and intelligent bulk ad placement matching – all designed to save marketers time, reduce the steps required to execute a campaign, and create a seamless workflow between partners.
Is the intention of MDX-NXT to allow marketers to increase their footprint across more digital channels than they currently operate in by making them, and asset creation for them, more accessible?
Yes and no. MDX-NXT enables the delivery of engaging, non-intrusive, relevant advertising across all devices and channels, so it will certainly allow marketers to increase their footprint. Exploring new channels is vital, as brands that engage users across multiple touchpoints are able to convert leads more effectively than those with narrower campaigns. But marketers must also consider how the various channels connect. The new platform includes advanced functionality, such as an ad builder for HTML5, a mobile device preview simulator, automatic video transcoding for highest quality video, bulk ad creation, and visual workflows for building, strategising and creative approval all in one environment. It is designed with more complex campaigns in mind, and the workflows reflect that in the speed and ease that it enables our customers to engage with their clients and prospects much faster. Our goal, or intention, was to bring fragmentation and complexity of digital under control with a single platform.