Going Native: Mobile Advertising Genius or False Economy?
by Lindsay Rowntree on 20th Apr 2016 in News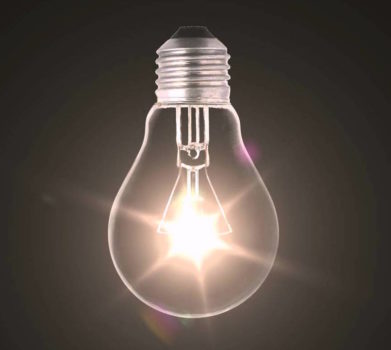 Native is often touted as the solution to combatting ad blocking, particularly in the mobile space; but does it really work? ExchangeWire speaks with Rakhee Jogia (pictured below), regional director of Rakuten Display Europe, Rakuten Marketing, about what brands need to consider before going all-in on a native mobile strategy.
Native ad formats have been around for a long time, but the growth of mobile has catalysed their adoption among marketers to become the new normal. Given the concerns raised by the surging popularity of adblockers, the attraction of more integrated and undisruptive ads is self-evident; but has the industry simply moved to appease consumers, or is there more to this shift than meets the eye?
As a whole, the native ad industry is expected to increase fourfold in size between 2013 and 2018. The scale of this forecast certainly implies businesses have confidence in the potential for these types of ads to take over a significant portion of their advertising budget.
But this doesn't represent a sudden sea change. It's likely you'll experience several forms of native advertising just from listening to the radio, watching TV, or reading a broadsheet. These channels already constitute the backbone of the movement towards native by offering advertisers space on the same page, or on the same airwaves, as the editorial content.
Mobile is the new opportunity, whether it's Instagram changing to a Facebook-style personalised feed, or Apple pushing a new native ad format for sponsored posts, we've seen several very recent shifts from technology and media leaders towards more familiar layouts in their mobile ads. So, how can native ads be harnessed to improve the user experience and deliver tangible returns?
Fitting into feeds
Facebook, Instagram, and Twitter are often touted as examples of how native content works really well. The social media platforms offer users a more seamless experience by adding content within their news feed, and eliminate the need for obstructive banner ads or annoying pop-ups.
Unsurprisingly, recent years have seen a rapid rate of adoption among publishers who rely on advertising revenues. Major groups such as Condé Nast, Hearst, and Daily Mail now offer a form of native with content recommendation being the major offering.
For publishers worrying about the effects of the growing tide of adblockers, this presents a win-win as the user experience is boosted whilst clients also benefit the kudos of the publication they are hosted by, helping a brand to establish an affinity with users, even if they weren't previously aware of it.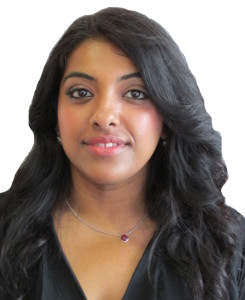 But advertisers also need to ensure that they stay acutely relevant to the individual, given their new, embedded state. The main reason for consumers switching off is down to irrelevant content; so now that the content sits within the organic feed, relevancy will be absolutely critical.
When it comes to implementation, it's also important to remember that Twitter, Instagram, and Facebook benefit from huge engineering teams and sway in their market. Publishers and brands will likely have to involve third-party experts who can scan the display opportunity their site presents and dynamically format ad content to match the unique look and style of the page where it will be placed.
Harmonising the vertical format
Mobile is one of the most complex formats for adverts. You've got to be mindful of the extremely intuitive way in which mobile devices operate and, at the same time, many of the nuances and restrictions in terms of screen size and layout.
If we look at brands like Apple, it owes its success to the fact that it humanised technology and maintained a brand that was led first and foremost by user experience. Recent developments, such as 360-degree video in YouTube and vertical video though apps such as Snapchat, are great examples of the way mobile continues to find more instinctual, social functions.
For advertisers, the same rules apply. Standard IAB banner formats that take up a very small proportion of the screen simply can't be 'drag and dropped' onto mobile. Mobile advertising is already moving beyond integrating simple gestures to become fully immersive. Investing in native design, but forgetting this trajectory, will have a knock-on effect for brands that are trying to redraw the balance between ad annoyance and assistance.
Native speed
Another important consideration when weighing up the value of going native, is the logistical element of creating fast-loading display advertising with low data requirements.
A recent study looked at six unnamed 'popular publishers', both with and without an adblocker, and found that anywhere between 18% and 79% of the data downloaded was from ads. With mobile operator, Three, now developing its plans to adblock at a network level, every step in the chain from other operators to publishers, agencies and brands must adapt to the imminent rise in customer experience expectations.
It isn't all doom and gloom though, Google's announcement of its Accelerated Mobile Pages Project to improve publisher page load performance through an open source initiative has captured a lot of attention and hope within the industry.
Similarly, the new Light, Encrypted, Ad choice supported, Non-invasive (L.E.A.N) ad framework has been endorsed by IABs around the world. These principles will also work to address areas of consumer frustration, such as latency on page loads and disruption to the user experience. The move towards native advertising, coupled with the L.E.A.N Framework for traditional display banners, creates a more seamless experience; which could make the difference when it comes to keeping readers happy and tracking ad performance.
Ultimately, native advertising is a pivotal tool in the advertiser's arsenal. If rushed, it can become a false economy; but with the right application, it could be deemed an incredibly powerful medium to influence consumers. For brands and publishers looking to approach this means of display advertising, it's important to remember relevancy, format, and speed requirements lay the foundation for truly immersive experiences.