Programmatic in DACH is Happening, Slowly But Surely: Q&A with Frederike Voss, CEO, orbyd
by Lindsay Rowntree on 22nd Nov 2016 in News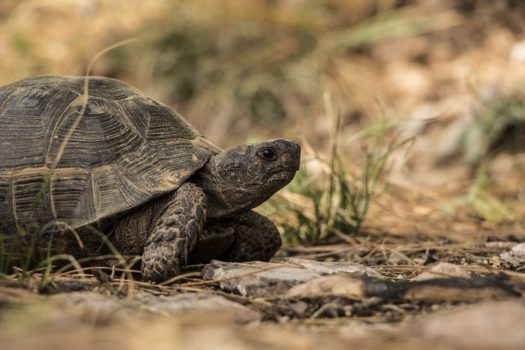 The DACH region, made up of Germany, Austria, and Switzerland tends to play by its own rules when it comes to programmatic. ExchangeWire speak exclusively with Frederike Voss (pictured below), CEO and co-founder, orbyd, about the challenges publishers face in the region; yet how, while progress is slow, publishers are fully embracing programmatic.
ExchangeWire: What publisher trends stand out in the DACH region?
Frederike Voss: Germany, Austria, and Switzerland are very specialised markets, perhaps too specialised for certain programmatic approaches that might be successful on a global level. They have a very different inventory structure. For example, in Germany, 80% of the inventory was sold through private marketplaces (PMPs). Programmatic advertising however, changed the way of planning and executing media strategies significantly. Therefore, the German market was overwhelmed when SSPs and DSPs approached the market a couple of years ago, bringing a shift from classic IOs to Programmatic.
Sebastian Sachs, Robert Scharni, and I founded orbyd in March 2015; and we started by providing access to multiple SSPs with a managed service layer which was needed in the DACH region to get programmatic advertising started in the first place at that time. We approached publishers to offer them operational resources and assistance with navigating a market, where buyers were pushing them to use SSPs. We quickly saw buyers using multiple DSP technologies – at least two to three at the same time – and realised that technical integrations between SSPs and DSPs are quite different. Some DSPs simply work better, or worse, with certain SSPs from a technical perspective. Buyers were putting pressure on publishers to start programmatic, but using differing technology platforms and access layers.
Therefore, publishers needed help to access and manage multiple SSPs, made even more complicated by the strong differentiation on DSP usage on the buy side. We developed a Meta SSP to manage multiple SSPs in one simplified and central interface. We were looking to manage more than just one to two SSPs and that's where we met Zodiak Advertising. They had a similar approach in Italy and Spain and we were looking for a technology with this approach. This is why we strategically partnered with them at the end of last year to allow orbyd to use and adapt the Meta SSP technology to the German market.
This has given a boost to the German market, as publishers are able to use any SSP depending on buyer preference. If the buyer has no preference, the publisher can activate all SSPs, which will then compete with each other through our own header bidding solution.
We now work with major publishers and sales houses in the DACH region such as BCN, Condé Nast and Scout24. In Austria, we work with 80% of the publishers already, mainly offering a managed service, and German publishers are currently moving from managed to self service on our Meta SSP.
What is the situation between buyers and publishers in Germany?
People are generally afraid to have no control. Publishers have been very strong in the German market compared with others in Europe. Historically, they decided what impressions, data sets, and pricing models they provided to buyers. However, the buyers then adopted programmatic, forcing inventory owners to quickly adapt. Now they fear they have loss of control. orbyd is helping them to rebuild that control.
Is Germany predominantly a premium publisher market? What role do ad networks play?
Germany is more of a premium publisher environment than other markets globally, but the overall question is: "What is premium, anyway?" Every market defines it differently. Whether premium or not, networks almost don't exist in the German market. In the US, UK, or France, networks make money for the publisher. Here, publishers usually don't work with networks as they want to maintain control and transparency and they want to decide along the media process. In any case, as a market, we started off with deals only; but this isn't the best approach going forward. If only transacting one-to-one deals, then there is no market growth and no competition created. The potential of programmatic, therefore, cannot be used to the full extent.
How are transaction models developing in the German market?
When we started in this market three to five years ago, we started with a deals marketplace only, with no opportunity to benefit from global partnerships. For example, if an advertiser is based in the US, it is not very likely they will make deals with German premium publishers directly. Programmatic now enables that. There is greater potential for more partnerships; so slowly but surely we are developing not only into deals, but also into an open marketplace with a safe environment for publishers.
As of today, 70% of the available inventory is traded in an open marketplace model, compared to 100% traded as direct deals not long ago. Right now, only 30% of transactions are traded as direct deals because publishers see the benefit of the open marketplace – they are monetising their inventory better. However, that took at least five years and the German market started the other way around, compared with other markets. Other markets, such as the UK, started with an open marketplace and are now moving into direct deals. But it makes sense, as the German market tends to avoid risk in decision-making – but it is long term and strategic. If they don't have the required information about a topic that's so new and innovative to them, then they don't move, or they stick to what they're comfortable with and, in this case, that's direct deals.
What is the scope for publisher co-ops in the DACH region?
We first approached the publisher co-op conversation in Germany a couple of years ago, talking about data and audience management – it made sense, as we can share research, resources, and technology. In principal, the idea of a publisher co-op makes sense in Germany, but it's challenging in practice. We saw with the first alliance approaches in Germany that it is pretty difficult to get everyone on board and aligned. But we need an approach of coalition and co-working, as it makes sense – publishers are struggling already so they need to work together to be stronger against the likes of Google and Facebook. I'm definitely pro an alliance – there's no other choice but to work together, but again, as we're in Germany, it's going to take some time.
Austria is facing the same challenge – it is too small to attract international buyers, for example, and the market isn't relevant enough for international programmatic business. Premium Marketplace Austria (PMA) was launched last year and is being run by orbyd, working with big publishers and sales houses; and that is working very well in that market, as it is too much effort to run a full programmatic strategy.
But over the years a lot can happen. I wish there were a scenario where the ten biggest publishers formed an alliance, sharing technology, competencies, and 20% of deals with local buyers and 80% with global partnerships, giving us the possibility of working with US or Asian buyers. But publishers in Germany will always be very safe and they won't open up to lower floor prices. But at least they will open up in a guaranteed and, for them, safe environment. It may take a long time, but as soon as publishers are on board and committed, they go all in.
Is an ideal German marketplace led by publishers or buyers?
The ideal scenario would be for it to be led by publishers; but that isn't the case today, as buyers started implementing programmatic first and creating pressure for publishers. The Big 5 in Germany are all global agency networks, so it was a strategy adopted from the US. Local buyers weren't convinced at first, but had to go with it, so the pressure came from the buyers. But the tables are turning again and in five years the publishers will be the ones determining the market. orbyd will strongly support them.