The Industry Predicts What 2017 Holds for Programmatic
by Lindsay Rowntree on 7th Dec 2016 in News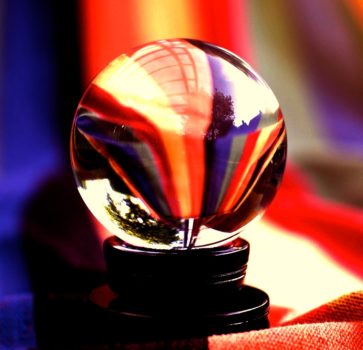 2016 has truly shown how dynamic an ecosystem the digital advertising industry is. There have been highs and lows, but it has certainly been memorable. In a series of features reflecting on the past year and looking ahead to what we can expect in 2017, ExchangeWire invite over 100 thought leaders from across the industry to share their views. In the first of the series, experts deliver their opinions on the future of programmatic.
User experience must be king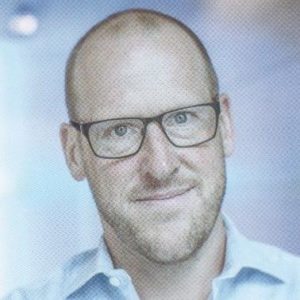 "Cognitive advertising is set to be the next frontier in marketing. Augmented intelligence will fundamentally change the way in which consumers interact with brands. AI will enable advertisers to leverage insights generated through understanding and learning from a huge amount of unstructured information, understanding what individuals really want, to see previously hidden patterns, and make connections in order to deliver personalised experiences, at the right time, on the right channel. Essentially, with AI, advertisers can now go beyond being personal, and start being personalised. And relevance is key. Advertisers need to be more creative and learn to be responsive to users' needs. The user experience needs to be the number one priority. Understanding the consumer is vital for every marketer's success and, with the rise in cognitive advertising, advertisers will now have powerful tools available to capitalise on their learnings and reap the rewards. The dawn of cognitive advertising truly is a watershed moment for marketers and, as we move into 2017, I expect many brands to jump on the bandwagon."
Ross Webster, Managing Director, International Sales, The Weather Company, an IBM Business
Programmatic will become a crucial tool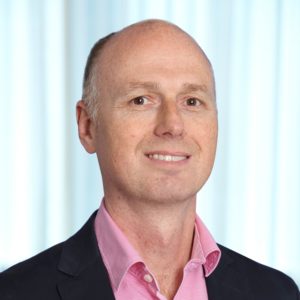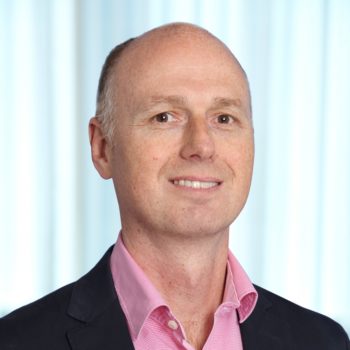 "Many marketers still see programmatic as a line item on a budget, telling their agencies how much TV, print, and programmatic to buy. That's missing the opportunity. In 2017, programmatic will break out of the 'marketing technology' box to be seen as crucial tool in setting the business agenda. We must move away from the generalisation that the data insights driven from different marketing channels and platforms are only useful when building campaigns. Yes, data should drive the creative campaigns; however real-time insights can offer so much more to the business – and fast! Programmatic is the technology that connects us with the end user. The ability to accurately assess the market and to see exactly how consumers are feeling are strategic insights relevant to the business as a whole. Programmatic should be viewed as a tool that helps empower decision makers across the business. Just as components of what we think of as 'AI' are prompting autonomous cars, robots, and smart appliances, they can help decision makers gain quick access to game-changing insights that ultimately enhance sales performance. Deep-learning and machine-learning technology can also help allocate resources more efficiently by letting them know when to go big, and when to pull back."
Richard Robinson, MD EMEA, Turn
Programmatic as standard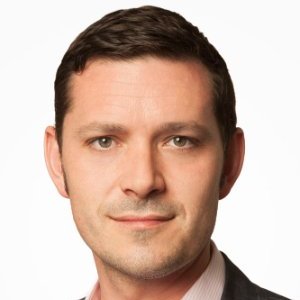 "Buyers are more sophisticated than ever in the programmatic ecosystem. We are seeing the democratisation of the buying process evolve – this will create more transparent partnerships between client, agency, and supply. There is a lot of talk about one-to-one advertising, but it hasn't quite translated into practice for most advertisers. We believe that the increase in premium programmatic inventory will be a game changer and will make video ad immersion and personalisation much more popular. When you are bidding on top premium ad spots it makes sense to do everything you can to make that view as powerful as possible. Programmatic, combined with dynamic video technology, allows brands to have very personal interactions with consumers through their video ads."
Justin Taylor, UK MD, Teads
The humble banner ad will still have a strong following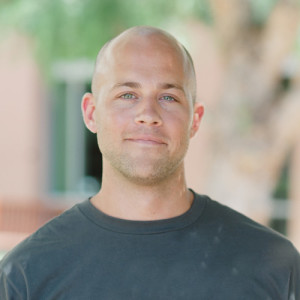 "No question that programmatic ad spend is growing, and will continue to do so. A recent eMarketer report showed that programmatic was responsible for two-thirds of all ad spend, and programmatic mobile video would eclipse desktop in 2017. If mobile publishers aren't paying attention to programmatic and figuring out their strategy now, they are falling behind. Native advertising is increasing as well, and we see a lot of customers who want to integrate the ad units due to their non-intrusive nature and seamless aesthetics. Yet we don't see that demand has caught up to supply, in particular from brands. With regards to the future of banner ads, I think it will be awhile before they die. People like to write them off because they generally perform worse than video and native; but the fact is that they still contribute a significant amount of ad spend and drive conversions for marketers when used properly. Over time, I think they will be replaced with more impactful and non-intrusive units, but today there is too much revenue associated with them."
Andrew Gerhart, COO, AerServ
The programmatic marathon will start to warm up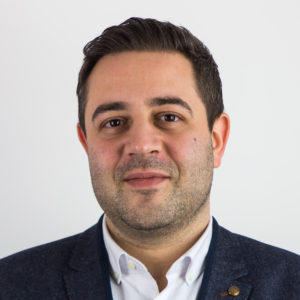 "I'm struggling to remember a time when the word 'programmatic' wasn't used in every meeting, boardroom, or strategy session; and we can expect that trend to continue into next year. Within the UK, automated display adoption will continue to grow in penetration. However, real-time bidding will decrease in favour of private marketplaces and automated guaranteed as brands and agencies continue to focus on the quality of inventory on which their advertising is delivered. Across Europe we'll see programmatic adoption continue to rise; and in the UK automation will include multiple channels, with the biggest growth in TV and radio. The automation of advertising is a marathon rather than a sprint – 2017 will be another year of learning and improving."
Rob Garber, EMEA MD, Undertone
Confusion around native programmatic will be clarified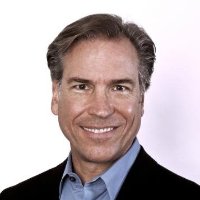 "Early in 2016, OpenRTB 2.4 introduced major advancements to OpenRTB 2.3, which has gained widespread adoption and understanding in the second half of 2016. In 2017, the IAB and leaders in the native space will continue innovating with OpenRTB 2.5, further elevating the capabilities and value of native programmatic. Many skeptics of the ability to scale native programmatically will continue to be proven wrong."
Lon Otremba, CEO, Bidtellect
AI will drive the majority of programmatic innovation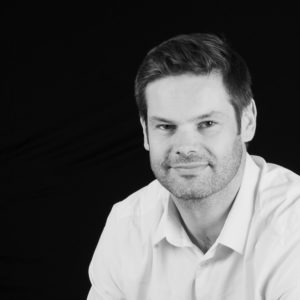 "With 2017 just around the corner, I'm optimistic that the industry is truly starting to embrace the idea of artificial intelligence. Now, more than ever, the advertising industry has grasped the idea that data and machine learning can be used to develop an understanding of the world and draw inferences on peoples' behaviours that we couldn't dream of doing as human beings. This is no doubt going to be driving most of the innovation within the programmatic space in 2017 – and we're seeing it already internally, having developed our algorithm to the point where it can make incredible connections between behaviours and deliver actionable insights to our advertiser clients. The way businesses learn and iterate is through asking searching questions; and I believe, as an industry, in 2017 we need to be asking ourselves a couple of important ones. How can we move away from perceiving advertising technology as an efficiency that is employed as a cost-saving, end-of-funnel measure? When we now have the power of AI at our fingertips, should we really be aiming for 10% efficiency – or asking how to make campaigns 10 times more effective, generate 10 times more return, and create a 10-times-better user experience? In order to do this, we need to change the way advertisers measure success. So, in the spirit of asking searching questions: are you focused on efficiencies or effectiveness? If it is the latter, then are your campaigns measuring up to deliver against your business goals, or is it time to redefine what success looks like?"
Matt White, Managing Director EMEA, Quantcast
Programmatic appetite will grow among SMEs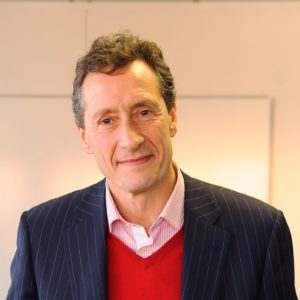 "Programmatic is no new trend, but we've seen appetite for ad tech products increase amongst our SME customers over the last year, as local businesses have become more sophisticated in their commercial approach. For us at Archant, the launch of our GoTarget Display highly targeted audience extension product has presented our SME customers with a vital solution, and we've seen great pick up from this. 2017 will see the continuation of media owners adapting to their customers' needs – for us, that means making it easier than ever for our commercial partners to take advantage of the powerful relationship we hold with local communities and offering them the most effective solution to reach these customers."
Craig Nayman, Chief Commercial Officer, Archant
Programmatic's inexorable climb to 100%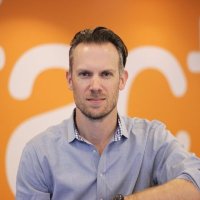 "Agencies are saying it openly now: 'programmatic will be 100% of media buying in the next three years'; and 2017 will see the continued growth of programmatic. There will always be a place for the non-programmatic campaign, but these will be the vinyl to programmatic's online streaming."
Rob Jonas, CRO, Factual
DisplayPredictionsProgrammatic