Paid Search on the Up; Falling Media Costs Across iOS & Android
by Hugh Williams on 2nd Feb 2017 in News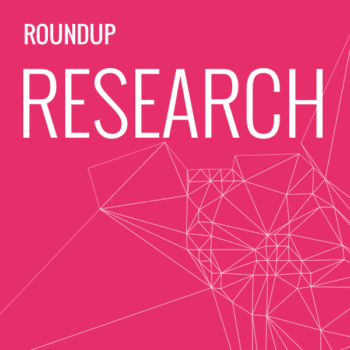 ExchangeWire Research's weekly roundup brings you up-to-date research findings from around the world, with additional insight provided by Rebecca Muir, head of research and analysis, ExchangeWire. In this week's edition: Falling media costs across iOS and Android; Dated martech integration; and Brits took to mobile for Christmas shopping.
Paid search on the up
In a dramatic rebound, Q4 saw the resurrection of US paid search spend, which rose 15% after several consecutive quarters of trending downward, reveals research by IgnitionOne. The rise in spend is in part due to a shift away from branded terms and toward more generic terms, proof that marketers are still experimenting with new ways to benefit from the channel.
As Google instigates changes that prioritise consumer needs, marketers continue to barrel full speed into mobile spend, up 69% YoY. This proves marketers are still pouring their dollars into mobile. Meanwhile, as a result of revised modifiers from Google that allow marketers to separate tablet from desktop, tablet saw a decrease in spend of 30%.
US programmatic display saw an increase in spend of 10% YoY in Q4. Google had a particularly strong quarter, up 43% YoY and taking 27% share of overall spend.
Falling media costs across iOS & Android
In December, media costs declined across both iOS and Android, finds research by Fisku DSP. The study also highlights decreased costs month-on-month, continued maturation of the real-time bidding market, and a strategy shift amongst marketers to evenly distribute their ad spend throughout the year.
Data also shows that new device releases, such as the iPhone 7, are primed to make more of an impact than the traditional seasonal ad buying cycles moving forward.
Other findings include:
- CPM (cost per thousand) is at USD$3.06 (£2.45) on Android and USD$4.15 (£3.32) on iOS
- On iOS, CPP (cost per purchaser) is down 23% and CPM fell 31% since November
- CPP on Android is now on par with CPP on iOS, despite its cumulative growth year-on-year
The missing holiday spike often seen in December can be attributed to ad spend being more strategically allocated evenly throughout the year, as well as to the surge in usage over the holidays generating more ad inventory supply.
Dated martech integration
New branded content is particularly important in generating higher consumer engagement with products and higher customer satisfaction rates that lead to sales, according to a new report by Bynder.
Nine-in-ten respondents pin sales success on effective website content, from banners to editorial, images, and video. However, 76% indicate that, while dependent on successful peak periods in generating target revenues (Valentine's Day, Mother's Day, Graduation, Back-to-School, and the Holidays), they struggle to keep up with content demands.
However, greater e-commerce sales can be achieved during peak periods (and the quieter times) with stronger martech integration. The study reveals marketing departments would be less pressured if they could get their content live faster (58%) and produce more of it (52%).
Approximately 50% of respondents say the brand experience they offer is improved by content, but their biggest peak challenge is conceptualising organic ideas and executing them faster than competitors. The same amount say that the biggest challenge of peak periods is to come up with content that is better, and is executed faster, than competitors.
Brits took to mobile for Christmas shopping
Britons were the most mobile shoppers this Christmas, with £4.10 of every £10 spent online coming from a smartphone, according to Adobe's Digital Index.
The data also revealed that just under two-thirds (60%) of online visits to UK retailers during the holiday season were made on a mobile device. This marks a huge leap compared to Q2 of 2016, when smartphones were responsible for just over a third (36%) of traffic to UK retailers, and £1.70 of every £10 spent online.
Over Christmas 2016, the UK's mobile spending was substantially higher than the rest of the world's: £3.10 in every £10, and 50% of online visits to retailers came via a mobile in the US; the Nordics recorded £3 in £10 and a 49% share of traffic; Germany saw mobile revenue drop to £2.70 and traffic to 44%; and just £2.60 was spent in France, with mobile again accounting for 44% of online visits.
Overall, it was a strong holiday season for the UK, with £24.48bn spent online during the period, an 11% increase on 2015.