Driving Channel Value Through Audience Analytics & Attribution Modelling
by Lindsay Rowntree on 28th Feb 2017 in News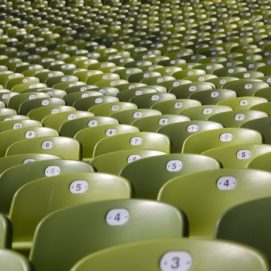 Audience analytics is vital for any advertiser looking to understand who their customers are, what influences their buying decisions, and how and where they can find more people like them. In this chapter of the serialisation of The Programmatic Handbook, published by the IAB UK, John Goulding, global head of product, Media iQ, details the types of intelligence audience analytics can gather for a marketer and how it can help drive channel value.
Data Management Platforms (DMPs) can provide part of the answer – they provide the ability to on-board data such as on-site behaviours and CRM data, to layer this with third-party audiences, segment users based on historic behaviours they've displayed, and then to output this to a range of audience-buying platforms, such as DSPs. Solutions that allow advertisers to go beyond segmentation, and which on-board more diverse datasets relating to consumer behaviour, can lead to better new customer acquisition, deeper insight on consumers and answers to complex questions.
– What are typical paths do my customers take to make a purchase? Integration of device graph data combined with high-scale browsing data can begin to join online journeys made across separate devices.
– How can I acquire new customers? Lookalike modelling using classification techniques to identify common trends across a group of customers is a powerful prospecting tool.
– What are the key moments that influence my customers? It's not always about 'who?', it's also about 'when?', and 'why?'. Real-time data, on factors such as weather, social trends or economic factors can unlock answers here.
– What kind of places do my customers visit?
Finally, there's also that question of 'where?'. GPS data gathered from mobile devices can link online profiles to physical location visits. For this, partners with access to relevant data, and possessing data science capabilities, are necessary in order to unlock true value from audience analytics.
An example of attribution modelling
A marketer is running a campaign for a CPG brand where the mobile ads are giving good conversions. Using standard, last click view attribution modelling, they would conclude that search and mobile ads are driving conversions and the brand should invest more in them. But, the reality could be that users are watching an ad on TV, they get reminded of the product while going home through billboards or seeing a display ad while browsing online, and then they click on ads on their mobiles to buy the product. How does the marketer find out to what extent each marketing touchpoint is influencing their target audience?
Data-driven attribution modelling could help map the value of each channel and create an effective strategy based on the whole picture. Such models help attribute due credit to each touchpoint involved in a consumer journey and help a marketer understand how effective each channel is. There are no standard data driven models and each brand will require a bespoke model according to their necessities, channels and the data available. Better the data management, better would be custom attribution modelling.
A couple of examples to show case the data driven approach could be:
– A simple time and position based hybrid model where we can look at the time lag of the ads to conversion and position of the ads before the user conversion.
– A more complex approach can be a Hidden Markov Model (HMM) which flags a user's state based on their engagement with the brand. Let's say, x number of ads seen via multiple channel can revive a user's interest towards the brand from the dormant state ultimately making him purchase the product, in this case we cannot give credit of the influence to just one channel.
Every channel contributed in some way to make sure the user is engaged and active to make the purchase of the product.