Getting Ahead of the Game: Why & How Publishers Should Use Header Bidding
by Lindsay Rowntree on 6th Mar 2017 in News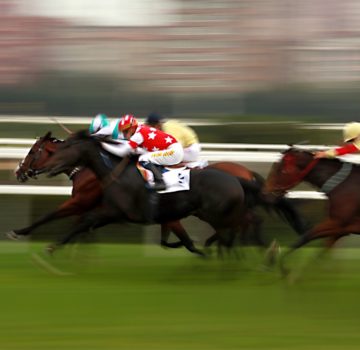 The top priority for publishers today is maximising revenue from their ad inventory. Techniques such as header bidding are making this possible; and while the concept itself isn't brand new, adoption is on the rise as more publishers begin to realise its monetary potential and value, writes Nilesh Dhawale, senior product manager, RhythmOne.
Take The Telegraph as an example. The publisher has recently announced plans to quadruple their programmatic staff count, thanks to the success of header bidding, success which equals a programmatic revenue increase of 20%. 
Header bidding offers seamless integration between publishers and demand partners, which can provide greater yield. Slader, for example, has seen a 20-50% in CPMs since using header bidding, while StudyBreak Media generates at least a quarter of their revenue from header bidding.  
Finding the perfect partner
The aim of all header bidding partnerships is to achieve the highest CPM and maximum fill rate. To do this, publishers need to carefully consider who they are going to work with and understand the volume and variety of demand that will be available. 
Demand can come from many sources, but first- and third-party are the main two. It is vital that any bidder provider you work with has connections to third-party demand partners. Careful evaluation of these relationships ensure the best chance of achieving higher fill rates.
Native (first-party) demand should also be on a publisher's partner checklist, as this often derives from premium advertisers at a higher CPM. Publishers also need to clarify exactly how their inventory will be displayed to demand partners. Any potential partner should be asked whether they can package and represent inventory into higher-priced private marketplaces. 
When evaluating and choosing bidder partners, publishers must not become distracted and lose sight of the strategic value of their inventory. It's important to establish the level of transparency you want to share with a partner from the offset; and publishers shouldn't shy away from asking the sometimes challenging questions of how supply is presented. As part of this, bidder partners need to be made aware of any channel conflicts with the direct selling team which may crop up; and an agreement on how supply is marketed needs to be made upfront. 
Delivering the optimal user experience
When it comes to finding the perfect header bidding partner, maintaining a favourable user experience for site visitors needs to be at the top of the check list. Latency seriously hampers a site's user experience, so those partners offering low timeout rates and response times are the ones to work with – for both client and server-side implementations. Publishers have to find partners with a strong commitment to infrastructure to deliver the scale, speed, and reliability needed to keep users happy. A partner that controls their own infrastructure and has direct peering connections (through an autonomous system number) into their demand sources, while less common, is ideal.
Speed, supply representation, and demand are the main considerations when embarking on a header-bidding partnership. When evaluating partners, publishers should carefully assess all three, and establish the level of support they will be getting.  
Experimenting is key
A partner who offers all of the above is who publishers need to be on the lookout for. But don't get complacent. The process needs to be an ongoing one; and publishers should regularly experiment with other partners to ensure yield is at its highest and targets are being achieved. 
When the ideal partner is found, publishers can start looking at the next opportunity and take header bidding one step further. With its popularity holding strong, video will be the next iteration, and those publishers with solid foundations in place will be able to enjoy the same success from video header bidding as they have done with display header bidding. The more publishers can diversify across formats, the more they'll maximise revenue across their entire inventory. 
Header BiddingPerformancePublisher