Google's Latest Crackdown on Interstitial Ads: Will Publishers Have to Rethink Their Revenue Model?
by Lindsay Rowntree on 14th Mar 2017 in News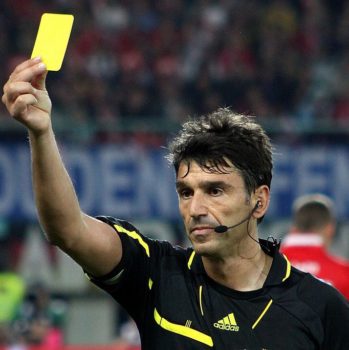 It seems that Google's latest changes to their mobile search regulations, and the penalties that come if you fail to adhere, have just been announced. It was not so much a fanfare, but more a whisper, writes Oliver Gold, commercial director, YOC. For those of you who are unaware what's going on, and let's face it why wouldn't you be, Google have just announced changes in the way you are allowed to run ads across mobile sites. They have introduced a new rule affecting the use of interstitial ads, which includes a penalty clause for those sites in breach of the new regulations. 
It is called the 'Intrusive Mobile Interstitial Penalty' and it means that pages won't rank as highly as they did, and will lose SEO traffic, if they break the rules. We were warned some six months ago that this rule change was on its way. Now it's here, and it's official, and the consequences are significant.  
Google claim that the main reason for this penalty is to improve the user experience. Usability is usually behind most changes to their algorithms and this one is no different. The problem is that, for publishers, this latest penalty is likely to affect their ad revenue. When you consider that over USD$5.5bn (£4.5bn) is spent globally on interstitial ads across mobile (source Rank Ranger), this announcement carries major implications for businesses that rely on this format as a primary source of revenue. 
Amir Malik, programmatic director at Trinity Mirror, told me recently: "I think Google's move to improve the ad experience on mobile by setting up a penalty makes sense and fosters retention of the browser as a direct traffic driver." 
Who will be affected by the penalty?
The penalty only applies to intrusive interstitials that appear when going directly from a Google mobile search result to a specific page. It does not penalise pages after that. So, if you have a mobile site that currently carries interstitial ads you may not automatically incur a penalty.   
The types of pages typically affected by the penalty include:
- A page with a pop-up that covers the main content, either after the user navigates to a page from the search results, or while they are looking through that page.
- If you are displaying an interstitial that the browser must dismiss in order to get to the main content.
- If you are using a layout where the portion of the page that is above the fold is similar to a standalone interstitial, but the original content has been inserted underneath the fold. 
Interstitials that are exempt from the penalty
Pages that run interstitials directly when going from a Google mobile search, but will not be affected by the new rule, include: 
- Interstitials in response to a legal obligation, for example age verification or consent to cookie usage.
- Ads that carry private content, such as an email address or unindexable content, that is behind a paywall.
- Banners that are easily dismissible and use a reasonable amount of screen space. So, for example, app install banners use what is considered to be a reasonable amount of screen space.
So, to recap, with the new regulations in place, if you search for 'espresso makers' then find an interesting result, which you tap on to take you to the site, Google will penalise the site if it then displays a pop-up covering the entire screen and asking you to sign up for something.    
These types of interstitials can be very frustrating; and it's not surprising that Google have put them into their dirty pile and decided to do something about it. It is up to mobile advertising companies to develop alternative, innovative ads that work on mobile without being intrusive. Ads that are integrated with the content of the page and not an overlay format.
There are new formats breaking through that are part of a new user-centred generation. Formats that integrate unobtrusively in the editorial content, like the YOC Understitial ad, which is gradually displayed when the user scrolls down a page, are already being used by major brands.  
Amir added: "It's important publishers are recouping the revenue that will be lost due to the value of the interstitial banner. Therefore, we've invested time in activating the YOC understitial format programmatically, at a strong yield, and across strong advertisers. This format works well from both a revenue perspective as well as user experience and can smoothly flow across the page. It is a format that we hope can also grow in the AMP space." 
Google are clearly looking to promote sites that are sensitive to the user journey. Hence, it has never been more important for ad tech vendors to innovate new native mobile web rich media formats, that don't kill user experience.  
Adoption of new formats, like the YOC understitial, is expected to rise as the market moves more towards programmatic, and publishers look to future-proof their business with revenue from formats that don't contravene Google's new rules.
Interstitial ads are effective, for both publisher and brand, and will continue to be a major player in the mobile space. However, the blurred lines between what is and isn't acceptable will become clearer and more defined. As Google tightens their grip on this format, publishers will turn to alternative, creative ways of maintaining their margins, without changing their revenue models or getting into lengthy legal wrangles.