Optimising Against Ad Fraud; Content When You Least Expect It
by Hugh Williams on 6th Apr 2017 in News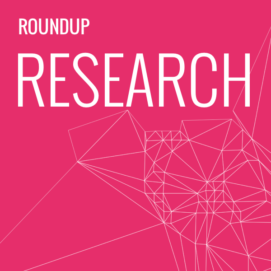 ExchangeWire Research's weekly roundup brings you up-to-date research findings from around the world, with additional insight provided by Rebecca Muir, head of research and analysis, ExchangeWire. In this week's edition: Optimising against ad fraud; Content when you least expect it; and Snapchat ad engagement.
Optimising against ad fraud
Campaigns that are optimised against ad fraud see a 0.3% fraud rate, compared to a 4.9% rate for those that are not, according to Integral Ad Science's latest 'Media Quality Report'.
The report also finds that 6.9% of programmatic buys carry a moderate to very high brand risk with them. Publisher direct buys, on the other hand, have a 5.8% brand risk associated with them. The volume of programmatic video buys rated as moderate to very high brand risk is 8.9%, with publisher direct video buys at 6.4%.
The volume of brand safety infractions decreased compared to H1 2016, from 7.8% to 6.8% of impressions on all buy types flagged on objectionable content in H2. However, with the advent of fake news and the increase in violent and extremist content, brand safety remains a critical issue for advertisers, underscoring the need for a solution to protect brand reputations.
Brand risk is perceived to be highest in the US (8.6%) and the UK (6.8%), while France (3.4%) and Canada (4.8%) are viewed as the safest for brands. Canada also ranks highest for viewability (according to the MRC standard), at 58.9%, with the UK the lowest at 49.9%. 
Content when you least expect it 
We spend over a third (34%) of our time online looking at content we didn't set out to find, says research by Outbrain.
The importance of unintrusive, native content in marketing strategies is reaffirmed by the fact that, of the six forms of online content and advertising polled, respondents said that content recommendations on publishers' sites are the most interesting (38%), suggesting consumers are now more open to content discovery than ever before.
On the average day in the UK we spend:
– 90 minutes browsing social media
– 48 minutes reading hard news and current affairs
– 48 minutes looking at lighthearted content (fashion, entertainment, sport)
– 36 minutes researching services and reviews
Those aged 18-24 years old spend the most time of discovering content, with this activity making up for 42% of their online activity. Traditional publishers are still more trusted than social media sites. Almost two-thirds (64%) trust this group most when reading hard news (compared to 9% who trust social media most), and 43% trust traditional publishers most when reading financial advice.
Snapchat ad engagement
Snapchat users are having minimal engagement with ads on the platform, according to research by J.P. Morgan.
More than half (51%) of US Snapchat users surveyed said they never engaged with sponsored filters or lenses on the platform. While that number is substantial, it's smaller than the proportion for other ad interactions.
Nearly three-quarters of respondents (73%) said they never swipe up on Snapchat ads (users swipe up to get more information or to go to a brand's website). Another 68% said they never watch video ads on the platform.
Sponsored filters or lenses, therefore, are the best way for brands to engage with consumers on Snapchat. Over a quarter (27%) of respondents say they either frequently or very frequently engage with these filters. This is in comparison to 14% who either frequently or very frequently swipe up on ads, and 16% who fall into the same category for watching Snapchat video ads.