Location Drives Marketers' Shift from Demographic to Contextual Insights
by Rebecca Muir on 10th May 2017 in News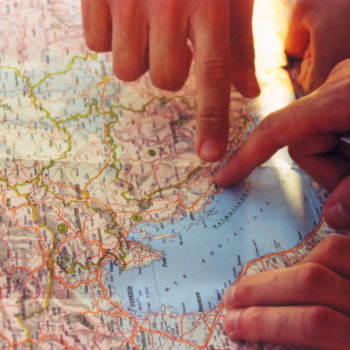 A recent report by ExchangeWire, in association with xAd, reveals that media planners are relying less on demographic data and insights to inform advertising strategy, and instead favour contextual data and insights when it comes to defining campaign strategies and optimising performance.
Although demographic data is still used by marketers, shortcomings are becoming more apparent. The research reveals that over half of media buyers (51%) believe demographic segments are "of no use" or "of limited use" when it comes to their ability to help segment and deliver personalised ads to consumers. Within this, nearly a third (30%) see no use for demographic data in achieving these goals.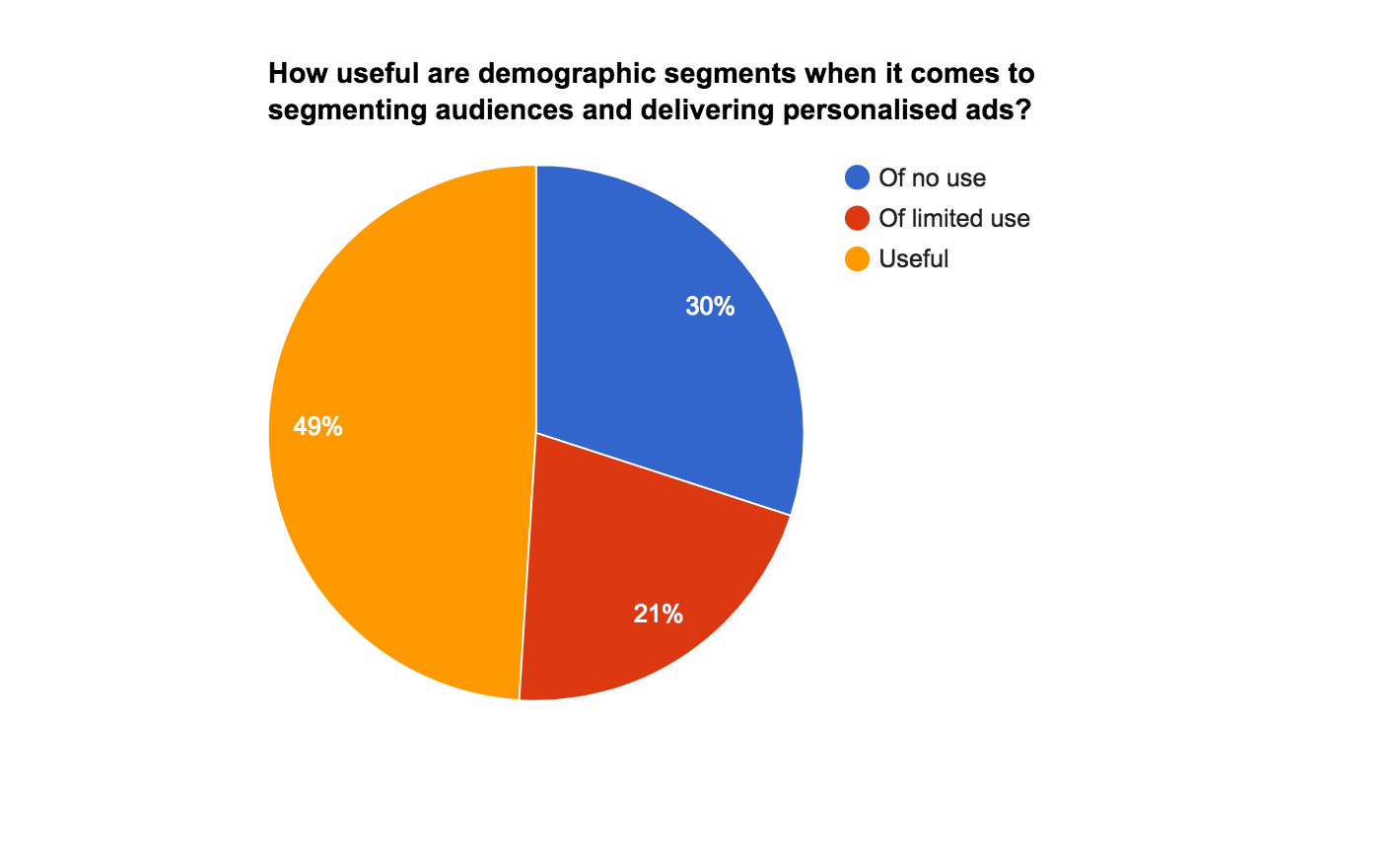 In contrast, four in every ten marketers believe contextual targeting (including location) will boost the relevance of their ads (43%); improve perception of their brand (42%); and to drive footfall to physical locations (41%).
Furthermore, nearly half (47%) of respondents say using location and contextual targeting makes campaign planning more efficient internally, and one-third (34%) highlight real-time campaign activation as a benefit.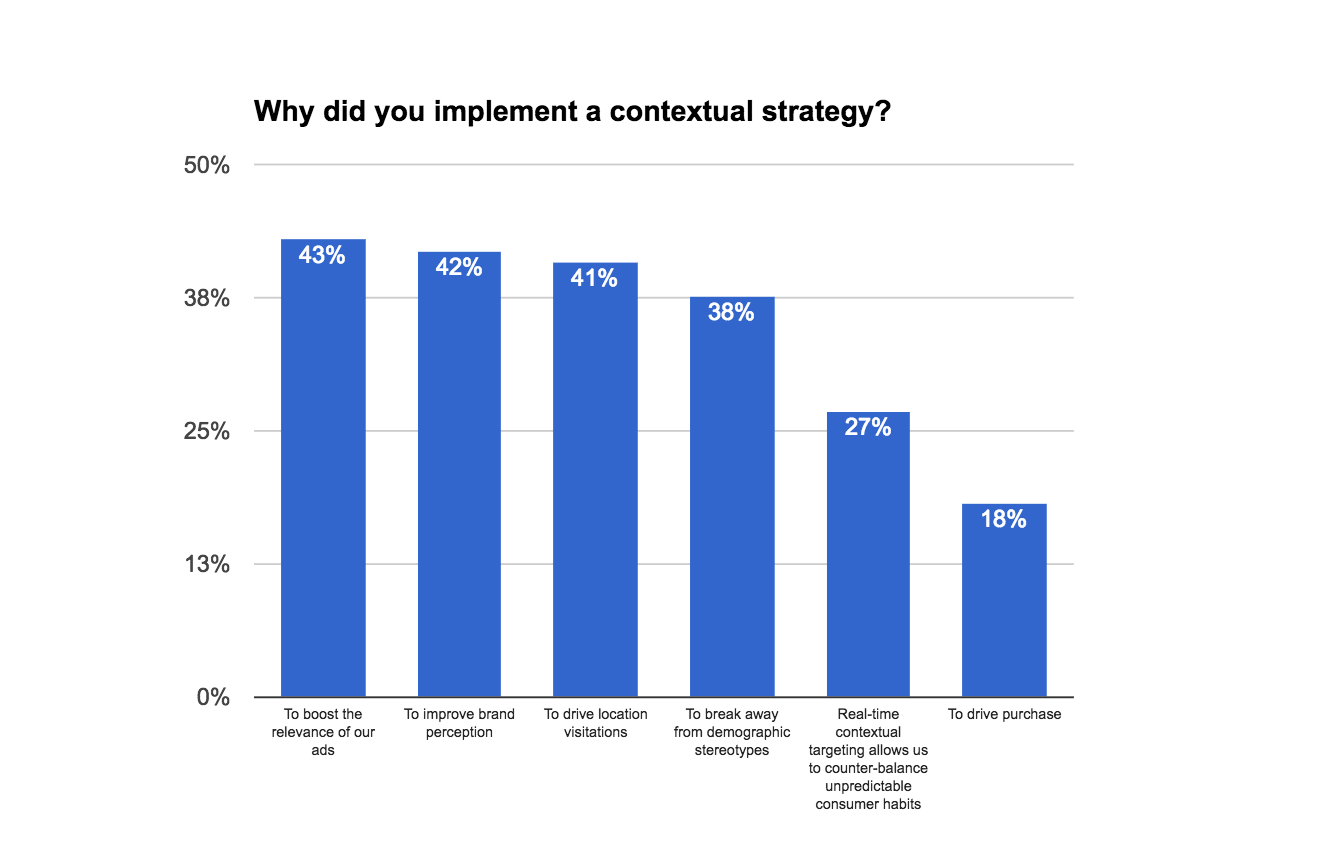 Imran Khan, head of programmatic & strategic partnerships, xAd commented: "Although consumer behaviour is getting harder to predict, new technology is making it easier than ever before for brands to obtain a wider understanding of their audience. People have never fallen into straightforward demographics; and now we can build campaigns based on real behaviours and audience context. Location highlights intent, as a visit to a store or specific place is often a larger commitment to purchasing compared to an online search or social share. This opens prime opportunities for brands to target audiences in the right moment based on where they are."
One-third (33%) of respondents say that they implement location and contextual targeting to deliver performance uplift against brand metrics, compared to 27% who look for uplift against direct response metrics.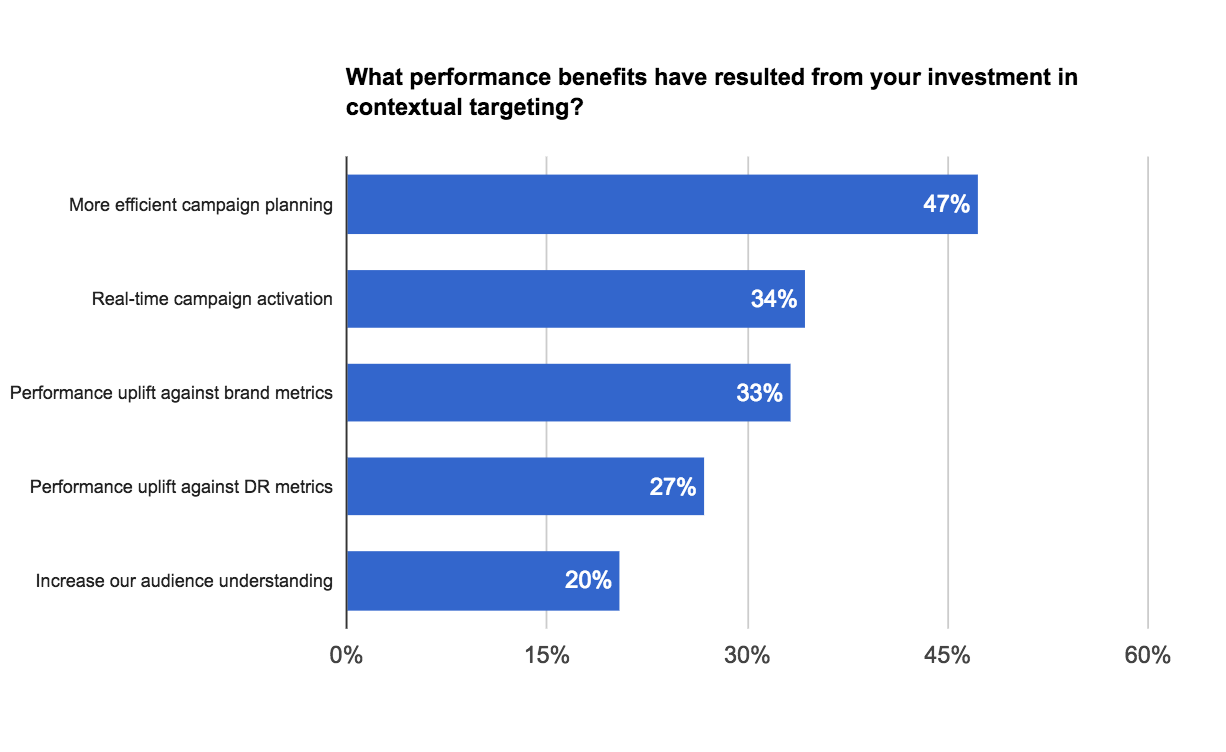 Khan continued: "Contextual and location targeting is offering brands the chance to understand the correlation between their online marketing activity and offline sales for the first time. Mobile means that brands can use digital to drive footfall in the real world. Until now, this has been a blind spot for marketers, despite consumer behaviour moving towards the multichannel landscape."
Skills are cited as the main barrier to implementation of contextual targeting (40%). Marketers indicate, however, that measurement (13%) and the technology itself (21%) is not an obstacle to implementation.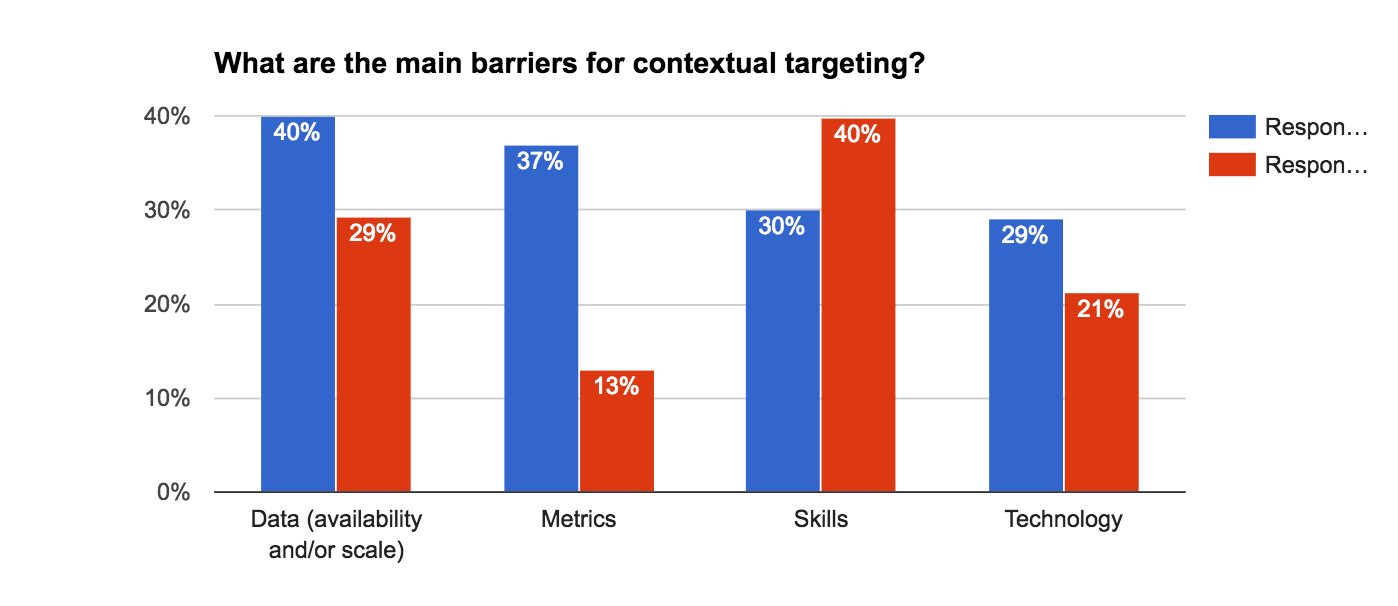 Rebecca Muir, head of research & analysis at ExchangeWire Research added: "Our findings reveal the industry is at a tipping point between the use of demographic data, and location and contextual data to define their campaign targeting. Today's media buyers are embracing these new targeting parameters, and using these alongside traditional demographic segments to boost the relevancy of their advertising. However, the skills gap needs to be addressed in order to benefit fully from the new technologies available."
* The report is based on a survey of 207 digital marketing professionals from the UK. Data was collected during January and February 2017.
DisplayExchangeWire ResearchLocation