To Successfully Implement Ad Tech & Martech, Management Basics Are Critical: Q&A with Tommy Foo, Grab
by Lindsay Rowntree on 19th Jun 2017 in News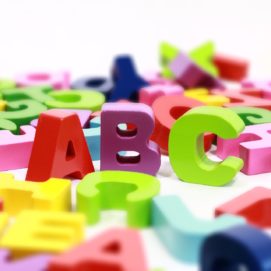 In the second of a series of interviews with APAC marketers in the run up to ATS Singapore next month, Wendy Hogan, marketing transformation and strategy director, APAC, Oracle, speaks with Tommy Foo (both pictured), who heads up driver marketing campaigns and operations regionally at Grab, Southeast Asia's leading ride-hailing and mobile payments platform. Grab solves critical transportation challenges to make transport freedom a reality for 620 million people in Southeast Asia. Its core product platform includes transport solutions for drivers and passengers with an emphasis on convenience, safety, and reliability, as well as its proprietary mobile payments platform, GrabPay. Grab currently offers services in 55 cities across Singapore, Indonesia, Philippines, Malaysia, Thailand, Vietnam, and Myanmar. Here, Foo discusses how Grab is pushing marketing boundaries, by strategically leveraging ad tech and martech tools.
Wendy Hogan: As a digitally native business, would you say that your company approaches marketing and customer experience in a more sophisticated way than other more traditional businesses for which you've worked?
Tommy Foo: We just celebrated our fifth anniversary this year, and I'd say being a relatively young company helps. The startup culture is more agile and allows us to make quick decisions in response to the market – sometimes in a matter of minutes. That gives us a one-up compared with traditional companies in, say, the ICT space and lets us leapfrog the transition curve much quicker. As a result, our marketing efforts are more efficient and effective.
In addition, we tend to be more aggressive in hiring talent who work in the field of data science, artificial intelligence, machine learning, etc. Hiring such talent may not always be a top priority for other companies. It requires significant change management, managerial commitment, and grit to invest in the long-play. The rewards, however, are tremendous because it allows the business to scale beyond what they originally thought possible.
Finally, we also have the ability to target customers beyond the usual persona segmentation into 1v1 marketing or dynamic segments that change on the fly according to market conditions. This has huge implications on how we develop our content strategy and structure our customer experience.
As head of driver marketing, your role is mostly B2B in nature – how do you utilise data and tools to understand who to target, with what message, in what environments?
My leads (i.e., drivers) would traditionally be classified as B2B. But they are not your typical high-net-worth-valued leads, who are worth millions in pipeline per opportunity. In fact, their behaviour, engagement, and preferred channels make them more typical of a B2C lead. They have, for instance, a shorter consideration period and onboarding cycle. Without revealing our marketing stack, it is important for us to measure any lead's profile, interest levels, and search intentions. This also means that there are significant changes we've made to the waterfall model that is typical in a B2B environment.
This level of measurement lets us better target our segments, as well as engage our customers throughout their lifecycle. In this particular context, martech affords us the ability to reach out via personal marketing at scale when triggered by a certain user event.
Do you think there's a difference between ad tech and martech? And, if so, how do you leverage these tools across your marketing strategies?
Yes, I believe they are significantly different. Ad tech lets you scale at the top of the funnel, whether you're a vendor or the client. In many cases, some of the best ad tech I have seen are proprietary to the business at hand.
Martech, on the other hand, engages your customers throughout their life cycle or customer journey – from awareness (the entry point) all the way to customer advocacy. Today's marketers have access to a range of tools, from freemium to enterprise-grade.
But do remember that, at the end of the day, these are just tools. Adoption rates cannot be measured simply by the number of users, as much as awareness in a campaign cannot be measured by impressions on your website/landing page.
To successfully implement martech and ad tech, it is critical to get the management basics right. These include team enablement, L&D (learning and development), change management, and operationalising workflow across departments. You could have the latest million-dollar martech in the industry, but if you cannot convince your organisation of the tool's functions and optimise operational workflow, it would be for nothing.
Are your marketing strategies changing from a traditional, campaign-led approach to 'always on'? In your experience, how do you measure that?
I think there is always room for improvement. But our approach has always been customer-centric, trying our best to outserve – one of our company values. I would like to clarify that 'always on' does not simply refer to pushing our ads within Google/Facebook or any other DSP out there.
'Always on' refers to our ability to engage our customer throughout their entire journey and experience. It is a mixture of marketing automation, machine learning, database behavioural triggers, and content marketing that is applied across the customer journey stages. It cuts across a plethora of both online and offline platform. We measure always-on engagement using various tools, and the metrics are your usual industry suspects, such as engagement, shares, unique sessions, opens, click-throughs, driver activations, etc.
The key, however, is not simply presenting a number on a report, but contextualising that figure for management. For instance, saying that an EDM campaign resulted in a 60% open rate is not enough. Marketing leaders need to answer the 'so what?' – they need to know how to use those numbers to build a story that will bring your marketing direction forward. For instance, what channel worked for a particular segment/stage? Which campaign type worked best to convey a certain message? In the following quarter, what should we do more of, what should we do less of?
It is crucial to understand the 'why' so that we can work on the 'how'. A metric is useless without context. More important is your ability to aggregate metrics across multiple platforms and tie it back to a single campaign in any given quarter.
With the constant availability of new tools and ever-changing technology, how can marketing leaders keep hold of the fundamentals of marketing?
People tend to work with what is familiar and comfortable – marketers are no different. But it's crucial that marketing leaders have a laser-like focus on what moves the business forward and not be afraid to push boundaries. Due in large part to our startup culture, the idea of 'disrupt or be disrupted' is core to Grab's DNA. It informs our marketing practices and pushes us to look beyond the horizon. At the same time, we never lose sight of the need to outserve our customers.