Indian Marketers Can Solve Content Challenge with Machine Learning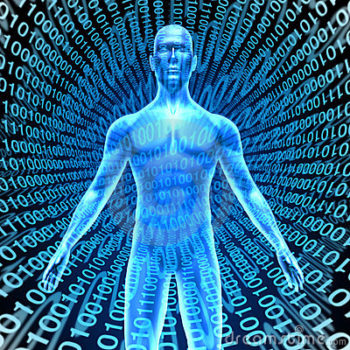 Marketers in India struggling to produce content that appeals to consumers should look at data analytics and machine learning for clues.
These tools play a crucial role in personalising customer experience, says Gulshan Verma, Times Internet's chief revenue officer. They enable marketers to determine the best time and format to roll out and optimise communication with consumers, he explains in this Q&A with ExchangeWire.
ExchangeWire: Last we spoke, you said Times Internet's use of programmatic was still limited, with single-digit percentage of your inventory traded programmatically. Has your deployment of programmatic evolved since?
Gulshan Verma: In the last year, our deployment of programmatic has evolved and we are witnessing a positive welcome towards programmatic guaranteed, although the percentage is still small. As the market evolves further, this growth will be consistent with market requirements.
You also mentioned that programmatic provided a weak user experience, laden with ad tags and data ops that caused lags in page loads. Have you seen improvements in this aspect since then?
The goal for marketers and publishers is to ensure good consumer experience, delivering and fast-loading pages or content is an essential part of this experience. The ecosystem today recognises this need; and we are seeing initiatives like Google's AMP, which is a step towards that direction.
Have you also seen industry efforts in addressing the lack of interoperability between ad server, DMP, creative server, and analytic tools?
The industry is always innovating and looking at ways to address the various challenges. There are solution providers that offer an integrated ad tech stack, that I presume will minimise the gaps that we see in the market currently.
How far have you come with regards to building your own ad tech stack? You said the DMP was one of only a couple of third-party platforms you were using… have you been able to build your own since then? What third-party tools do you still use and do you have plans to replace this with your own proprietary tools?
Times Internet's Colombia AdTech Stack is now built on our proprietary tools including our DMP. It is powering not only our property, but also more than 60 other publishers including Network 18. In fact, more than half of the top 10 India publisher pageviews are now powered by Colombia.
The platform also supports third-party metrics to ensure our marketers and agency partners continue to view Times Internet as a trusted, premium, and brand-safe partner. For instance, we recently announced a partnership with analytics vendor, MOAT, to measure viewability and campaign effectiveness for the brands working with us.
What key challenges do Indian marketers face today?
Base on a study we conducted with DMA Asia CMO with 100 Indian marketers, to understand their priorities for 2017, a few key issues emerged. First, they want to crack the code of 'video virality'. The most basic requirement to making a video viral is to evoke an emotional chord with the consumer; but another challenge here is the lack of investment in promoting such videos. As a result, 46% of CMOs rated their 'video virality' trials a failure in 2016.
The client-agency relationship also was brought to the surface. Agency output was a sore point for 41% of the marketers we spoke to. Alhough, I should highlight an important point that 60% of these respondents were 'small spenders'. The concerns these marketers shared varied from a "lack of partnering" to "limited alignment to the client's business objectives" as well as "the management of legalities around the execution of a campaign".
In addition, there were concerns that influencer marketing was being hijacked by social media marketing. According to a Nielsen study, 84% of the consumers worldwide take actions based on the views and recommendations of the people they know above all forms of advertising. Our survey showed that 41% of CMOs did not see adequate results from influencer marketing.
The question of measuring ROI (returns on investment) also came up multiple times, with 38% of respondents citing this as a challenge.
As an outcome of these challenges, the key priorities identified were customer engagement and customer experience. Ultimately, for Times Internet, our goal is to make sure we partner with our marketers to help them solve these priorities.
Where do you see IoT (Internet of Things), machine learning, AI (artificial intelligence), and data analytics play a role in enhancing India's customer journey?
I think, from a marketing perspective, both data analytics and machine learning play a strong role in helping marketers obtain a single view of the customer and gain the ability to ascertain the best time, method, and format with which to engage them.
The primary tools marketers deploy in customer engagement are personalisation with analytics, to enable cross-platform attribution and single view of customer, and disruptive marketing initiatives such as AI-based chatbots as well as virtual reality.
Marketers can establish a 360º view of the customer by accessing and combining all customer and marketing data, including real-time digital data. They also can gain deeper insights about customers and their journeys through advanced multi-genre analytics, machine learning, and real-time analytics.
In addition, they can optimise customer communications and offers based on real-time digital interactions and customer profile data. They can further tap AI to simulate the impact of planned changes on business and campaign performance as well as drive improvements in key processes such as determining the most effective digital media on which to run promotion to maximise business performance and marketing ROI.
You believe personalisation is critical in removing clutter for consumers and delivering better user experience. How should marketers in India best approach this? And what are they doing wrong in this aspect?
Personalisation is extremely critical in delivering a better user experience. As technology advances, marketers are looking at new and interesting ways to provide unique experiences for their customers. However, businesses today face the challenge of holding a massive amount of unorganised data at their disposal that is not actionable. Machine learning will solve this problem and enhance personalisation.
It is imperative marketers look at platforms that have deep understanding of individuals' affinities for content and products and services. This rich understanding of each consumer, along with scalable machine learning, and ability to create omnichannel experiences, will allow for truly personalised marketing. This will drive far more meaningful experiences for consumers and drive higher ROI for businesses.
In this aspect, Times Internet developed an 'interest graph' to help us understand consumer behaviour, which is driven by their need for and to make information, entertainment, decisions, and transactions. The Colombia Audience Network today generates personalised content recommendations via our proprietary technology that reviews more than 4,000 data points across a user base of 250 million. This helps us target the right user with the right content at the right time.
How has 'content commerce' or content that drives sales, as you previously described, in India changed over the last couple of years? And how do you see it evolving in the next couple of years?
Content marketing and distribution, on average, account for 15% of digital marketing budgets; but this is expected to reach the global average of 35% by 2019. In the financial sector, the share of content marketing in digital budgets is already approaching 30% to 35% of the annual digital marketing spend.
Driving conversions through content is changing the way we look at content commerce. It provides pre-purchase value to consumers and leads to sale for brands. The traditional marketing funnel portrayed the linear approach of awareness, consideration, preference, action, and loyalty. However, the reality today is much more complex and content plays a key role in influencing consideration.
Ad TechAdvertiserAnalyticsAPACArtificial IntelligenceCreativeCross-ChannelDataIndiaIoTMeasurementMobileProgrammaticPublisherTargeting