India Ad Tech Must Be Ready for Market Changes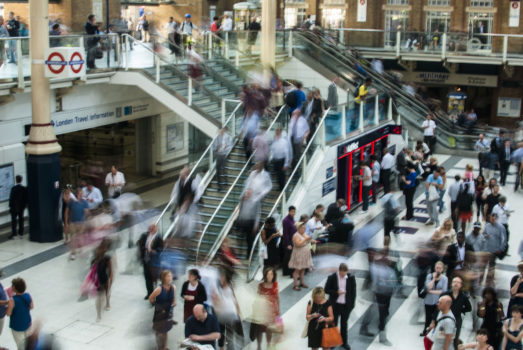 With consumers in India losing patience and turning to ad-blocking tools, the ad tech community will need to look for ways to better target the right audience and improve customer interaction.
They also will need to respond swiftly to market changes, such as the government's demonetisation move and country's increasing mobile adoption.
ExchangeWire spoke with industry executives for their insights on the Indian ad tech landscape, several of whom pointed to artificial intelligence and machine-learning as key trends to watch for this year. The spokespersons are: Omri Henkin, ironSource's India and Southeast Asia managing director; John Koetsier, Tune's mobile economist; Sandeep Balani and Neeraj Singhal, Outbrain's India director of business development and India director of Amplify sales, respectively; Saurabh Mathur, VML's India planning director; Gulshan Verma, Times Internet's chief revenue officer; and Wendy Hogan, Oracle Marketing Cloud's marketing transformation and strategy director.
ExchangeWire: Highlight the one development or issue that defined India's ad tech landscape in 2016.
Omri Henkin: I think we saw the Indian ad tech space really mature in 2016. Digital budgets significantly increased and media buyers became increasingly sophisticated in their approach to mobile and digital. Broadly speaking, the last few years saw Indian advertisers focus much more on scale than on quality. Campaigns were designed to bring in mass installs at the most cost-efficient price, with less attention paid to the actual sources, quality, and post-install engagement of those users. Today, that reality has shifted and advertisers are focused on how to leverage sophisticated strategies for keeping the volume of new users high, while simultaneously bringing up the quality and level of engagement.
Neeraj Singhal: Digitisation grew steadily and is set to accelerate even faster in the coming years, facilitated by the recent demonetisation announcement and rollout of 4G-enabled smartphones in major cities and rural markets. The government's Digital India initiative, in fact, was estimated as a USD$1tn (£829.75bn) business opportunity, according to a report by Assocham-KPMG in May 2016. The move towards a cashless, digital economy has created immense awareness not only around digital payments and financial literacy, but more broadly, how digital inclusion can result in efficiencies. As a result, internet penetration and smartphone adoption in India has continued to grow, on top of the nation's current 342 million internet users and 220 million smartphone users. This has presented the ad tech sector with plenty of opportunities to engage consumers digitally on mobile and video, as well as reach a wider range of consumers.
Gulshan Verma: The rise of ad blocking defined India's ad tech space in 2016. At 122 million, the sub-continent has the second-highest number of people who actively use ad blockers on the mobile web, just behind China's 159 million.
Saurabh Mathur: The main reason consumers use ad-blocking technologies is the lack of relevance and the fact that ads interfere with their browsing experience. It's time advertisers address the real issue by improving ads for relevance and effectiveness.
John Koetsier: Even today, it's still challenging for many marketers to really quantify their returns on investment (ROI) for mobile advertising. The mobile-first marketers get it, but many others haven't adopted the right tools yet.
What do you hope to see develop in the new year to help drive the local ad tech industry?
Mathur: Marketing with artificial intelligence (AI), as 2017 is expected to be the year when AI technology becomes mainstream and supports various applications, including data analysis, chatbots, personal assistants, and machine-learning in programmatic buying. With AI, data-crunching can be done more quickly and accurately. Any industry that has a high level of consumer interactions, such as telcos and airlines, should be the first to adopt chatbots and automate part of the service delivery process. Furthermore, while the process of developing a media plan has largely remained the same, variables in the process have increased manifold. AI can play a role in optimising plans and bringing more transparency between advertisers and media agencies.
The Internet of Things (IoT), too, can provide brands with the opportunity to get more user data and micro-target specific consumers with personalised messages and services. Virtual reality (VR) and augmented reality (AR) technologies also allow brands to deliver experiences in new ways and establish emotional engagement. VR can prove to be a fantastic vehicle to deliver storytelling experiences around the brand and reduce distractions, unlike other communication channels like TV, web, or mobile. With the success of Pokémon Go, brands were forced to sit up and take notice of AR, which can be used in campaigns to push product trials.
Wendy Hogan: Marketers adopting tools like an internal DMP to help power individual relationship management and take control of their customer interactions, as well as building an always-on strategy that provides data on customer preferences and activates media into the market accordingly. It also would be good to see mobile-driven interactions at scale including messaging-, location-, content-, and offers-based marketing across both urban and regional areas. E-commerce and payments sectors also should look at machine-learning-driven marketing offers and actions.
Verma: Personalisation will help remove all the clutter for consumers and bring in a more tailored and delightful experience. I believe technology-enabled personalisation is going to impact everything from online fashion retailing to cancer treatment.
I also think 2017 will see the rise of chat-based applications that use AI to fulfil a variety of tasks like shopping, travel bookings, food delivery, and restaurant reservations. Most importantly, I think we will see a strong push towards content commerce or content that drives sales. For example, a textile company's website may offer 100 different options of curtains, but these options may now be accompanied by a short video that teaches you how to select the best drapes for your window type. Here, content is created specifically to drive sales.
Henkin: Our hope is to see India continue to invest in pushing its digital infrastructure forward, so the mobile and online ecosystems – from users, to publishers, and advertisers – benefit. India has some of the highest percentages of growth in the world when it comes to smartphone penetration and internet usage, and we hope that investment from the government, together with more global companies setting up a local presence in the market, will help drive the entire industry forward.
What top challenges will Indian marketers face this year and how can they resolve these? 
Singhal: Given that many transactions still take place in cash, consumers have cut back on their discretionary spending in response to the sudden liquidity crunch brought about by the government's recent demonetisation initiative. This has led to negative consumer sentiment and brands, too, have held back on their advertising spends, despite the year-end festive season. Brands are likely to shift towards wider acceptance of non-cash payments, whilst consumers gradually migrate from offline to online platforms. In order to stay on top of the demonetisation trend, marketers ought to re-examine their revenue models, particularly those that have previously relied significantly on cash-on-delivery, and devise digital strategies to generate long-term value for both themselves and the consumer.
With the digital landscape changing dynamically, it is easy for marketers to get left behind and they may find it difficult to cope with rapid developments and shifting content consumption patterns.
Mathur: The risk of falling into the 'crap trap', which is a term coined by P&G's chief brand officer, Marc Pritchard, and refers to the more frequent dynamic, real-time marketing that is prevalent in the digital world. While it is immediate, there tends to be minimal quality control. Brands need to maintain a balance between remaining current and still maintaining the craft of communication pieces they put out.
Also, consumers today can do everything at a touch of a button on their mobile phone. They can order food, watch a TV show, or book a medical appointment. Brands that are not accessible are looked at as being archaic and out of tune with consumers. While there are different levels of potential intervention across categories, marketers need to map consumer journeys and identify when, where, and how they can deliver a superior customer experience.
Balani: The ad tech market is getting crowded and the media landscape saturated. Consumers are losing patience with ads and with so many publishers from which to choose, it's incredibly easy for customers to hop over to another site with fewer or smaller advertisements. This growing intolerance for ads has driven the rise in ad blocking in India. One way for publishers to work around this is adopting more creative and less obtrusive ads, such as native advertising and content marketing.
Hogan: According to KPMG, TV and print are still triple the size of the digital ad market in India. Marketers should be thinking about how and where to connect with their customers during the moments that matter. This requires marketers to think 'customer in' as opposed to 'product out' and design communications strategies to support those interactions across the lifecycle of the customer, not just campaign by campaign.
Marketers also need to be building strategies for brand presence on mobile, evaluating the utility of any application they might choose to build versus optimising entirely for the mobile web. Utility applications dominate the most popular charts and, with limited capacity smartphones, the mobile web is strategically key for most marketing strategies.
Koetsier: Digital ad spend is still under 13% of all advertising dollars spent in India, while mobile ad spend is under 5%. This indicates there is tremendous opportunity because time spent on mobile is increasing quickly, and marketers have not been as fast to redirect campaign dollars.
Henkin: Similar to the situation in the global advertising industry, brand and performance advertisers in India need to ensure they are partnering with industry-leading ad-tech platforms, which combine real enabling technologies for advertising partners, with full industry and fraud guideline compliance. Globally, we need to see the top companies – from distribution giants, to attribution companies, and advertisers themselves – band together to identify fraudulent supply channel behaviour, share knowledge about different prevention methods, and stop fraud in its tracks.
In the mobile space, what challenges do you foresee for India, and how can marketers address these?
Koetsier: India is not a normal market right now because it is still in a state of massive growth, and will be for some years to come. Supply will boom as more and more Indians buy smartphones, install apps, play games, and shift their buying to digital. Marketers' core challenge in such a massive growth market is to keep pace with change and to grab share with both hands while it's still available.
Another challenge, as a result of India's huge growth, is that foreign competitors see the country as a strategic opportunity. Amazon.com is challenging Flipkart, while top global games publishers, like Supercell and Machine Zone, are competing with local gaming companies. Indian companies and developers are as fast, or faster, than anyone on the planet, but can be resource-constrained. It's important for them to leverage local knowledge, speed, product, and market fit, and fight against complacency to maintain growth.
Identify key priorities Indian marketers need to focus on for 2017. 
Henkin: Mobile video needs to be a big focus in 2017. We've seen campaigns that feature mobile video bring in high-quality users who show the greatest engagement, so we expect Indian marketers to allocate more budget to this format in the coming year. This also means we need to see Indian marketers investing more time and resources in really superlative video creatives. Video provides an amazing platform for brands and advertisers to tell an appealing and impactful story, and we expect marketers to take more advantage of that potential in 2017.
With the focus on quality we're seeing from media buyers in India, we need to see more marketers strategically combine retargeting with high-scale campaigns to ensure companies maintain their leadership in a given vertical, while making sure leadership position is backed up by the kind of engagement that ensures long-term business success.
Koetsier: To ensure their mobile initiatives are successful, marketers here need to realise that every campaign is both brand and performance, just to different degrees. A marketer may build a performance campaign, and be pleased with the results, but failure to understand that every customer touch leaves a brand impression will impact future share of wallet potential.
Second, unleash the power of native advertising and influencer marketing. Ad blocking is an issue, of course, but ad blindness is perhaps even bigger. Finding creative ways to connect to customers on their most personal devices, while they are interacting with the people and content they love, is very powerful.
Finally, invest in the right tools for success. You cannot adequately plan, build, launch, and evaluate mobile marketing campaigns without the right software to understand impact and customer journey. Of course you need to track conversions, but those conversions are not simply direct monetisation opportunities. You also need to understand impressions and how many it takes to motivate actions. In addition, the right tools help you find the ad partners that are most successful for marketers like you.
How should Indian publishers better drive the ad tech market?
Balani: India is expected to hit a 'mobile tipping point' this year, with mobile web access predicted to surpass all other devices combined by 2018. This, alongside increasing connectivity and more accessible 3G and 4G services, means video streaming is set to be the next big thing in India. The benefits of video are clear: it has the potential to cut through the noise, tell stories meaningfully and creatively, and forge stronger relationships with consumers. Beyond that, building video inventory ushers in a new channel of advertisers, too. Publishers should consider integrating video on their digital platforms and follow in the footsteps of the likes of Voot, DittoTV, and SonyLiv. Leveraging social media platforms that have an optimised video experience, such as Snapchat, Instagram, and Facebook Live and 360, can be a cost-effective way of engaging audiences.
In addition, to cater to the evolving needs of consumers, Indian publishers ought to invest in purpose-driven content marketing. This entails knowing what their objectives are, who their audiences are, where and when to target them, and what their audiences want to see.
Verma: From a publisher's perspective, we will be focusing on a vertical ad tech stack rollout to add value to our advertisers and readers. These networks have the ability to reach large audience in a particular channel, or a highly targeted niche in a specific vertical. That will help us in giving our customers the content and information they are looking for. Being completely homegrown, we leverage data in a clean way to add significant value to our advertisers.
How should the role of agencies transform to better help Indian brands?
Mathur: Agencies need to stop looking at themselves as traditional, or mobile, or digital agencies. Keeping the 'human truth' at the centre, agencies need to build and promote brand experiences whilst keeping in mind the evolution of channels, technology, and content. It is the responsibility of the agencies to lead change within the brands that they lead.
What gaps do ad tech vendors still need to resolve to help agencies, marketers, and publishers in India?
Balani: Click-through rates of advertisements are dismal and banner blindness has affected over 86% of users. Ignoring traditional box and banner advertisements is second nature to most consumers, which is why brands and publishers are looking into native advertising and content marketing to better engage audiences. As ad revenue forms a huge part of publishers' overall revenue, ad tech vendors in India can do more to deliver intent-driven advertisements that target the right users, at the right time, with the right content. Smart ads are key to preventing noisy pages and facilitate not only higher click-through rates, but also higher conversion and ROI. Equally importantly, targeted advertisements help publishers retain audience loyalty, thereby, boosting site traffic.
Ad TechAdvertiserAgencyAnalyticsCreativeDataIndiaMeasurementMobileProgrammaticPublisherTargeting