Redefining the Millennial Brand Experience
by Sonja Kroll on 5th Jul 2017 in News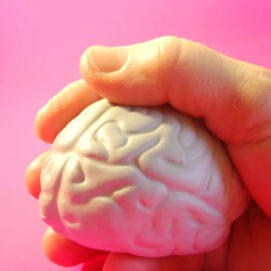 How can marketers best reach the millennial generation? Rocket Fuel's UK commercial  director, Joel Christie, explains how artificial intelligence can fix the failings of outdated marketing to meet and exceed the expectations for generations to come.
The digital economy is by its nature real-time and on-demand; and this has created a culture in which immediate gratification has become the norm. The modern consumer is used to getting everything they need quickly – whether it be a taxi, take away, or directions to the nearest bar. And this is especially true of millennials.
This massive shift in expectations has led to younger people accepting the value exchange between them and brands. They hand over information about themselves in return for more appropriate, personalised content they actually want. They want more control over their online experience. They want sincerity from the way brands communicate with them, they want advertisements and offers personalised to their needs, and they like it when brands actually anticipate what they want, sometimes before they even realise it themselves.
With this new accepted norm, and a mindset that is accepting of AI, brands now have an opportunity. They can put oceans of data to good use, with technology that helps them make sense of the noise, and market to consumers in the moments that matter. They can reach them at the precise time they are likely to respond using creative that is relevant to them. And they can make accurate suggestions for products and services they want to receive.
Millennial attitudes to brands
Millennial media consumption is now multi-screen and multi-channel. Communicating with this generation in a way that's both relevant and contextual is the holy grail of modern brand marketing. Yet, time and again, brands are found lacking in the moments that matter, failing to grasp the opportunities to generate millennial-brand connections.
We found that millennials are open to brand engagement. In our recent Perceptions of AI study, 25 to 34 year olds said they prefer personalised advertising and offers (80%) and like brands to suggest products based on their interests (62%). This is really crucial for brands to understand. Millennials are so accustomed to companies using AI to make their lives better or easier, and now they understand brands may use the same technology to provide personalised ad experiences. Being able to engage with millennials in a tailored way is the next frontier, as brands seek to maintain and increase relevancy in the digital age.
The value of AI in making marketing messages more relevant
The quality of data is key to providing this level of relevancy. Blending owned and third-party data, underpinned by sophisticated technology, brands can do away with the traditional, segmentation-based marketing techniques that have served only to bombard and clutter people's online experiences with unwanted interactions.
Using artificial intelligence, brands can adapt their marketing to meet the needs of the modern consumer and even exceed their expectations. Our technology analyses trillions of data points that serve as clues, not only to customer needs at that moment, but at every stage of the journey. Artificial intelligence gives marketers the opportunity to harness this information, turning complex data into actionable insights that optimise every interaction between brand and consumer, delivering amazing experiences at every step.
Understanding the mindset of this new breed of consumer helps us to tell the brand's story to the right people during the right moments. This real-time, contextual targeting allows us to find potential customers and then serve them ads that are anticipated, even enjoyed, rather than irritating.
If brands want to capture the attention of millennials, they must now be ready to communicate with them in the precise moment they are likely to engage. This means predicting the time of day, the device being used, and the likelihood of converting them, rather than their position on the traditional funnel.
Creating personalisation at scale to meet and exceed millennial expectations
As with any generation, millennials' life stages comprise predictable benchmarks and transitional moments that give brands crucial information about what's important at different parts of their life. The spending power of this generation is only growing, as are the opportunities for brands to engage with them in the moments that matter across the consumer journey and life cycle. The rewards for brands that get it right are vast.
Fundamentally, artificial intelligence-based marketing is about the deep understanding of people – their needs, preferences, and even emotions. With machine learning, we can gain more granular insight into what drives millennials to act, click, or make a purchase and then use the same technology to reach the right individual, not just their device. After all, smartphones don't buy things, people do. And with artificial intelligence, we can do it all automatically, at scale, and at speed.
This transformation changes the way marketers and their agencies will think about their business and develop their marketing strategies going forward. For millennial audiences, it means brand experiences that anticipate their frame of mind and the moments in which they're happy to respond. Meanwhile, organisations and marketing teams gain more control, enjoy more engagement, reduce wasted ad opportunities, and make that all-important connection with their customers.
TagsArtificial IntelligenceBrandingTargeting