Premium Content is More Important than Ever: Q&A with Richard Reeves, MD, AOP
by Lindsay Rowntree on 10th Aug 2017 in News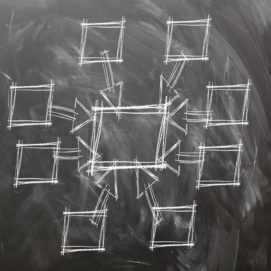 With fraud, ad blocking, dwindling yield, and transparency issues knocking on their doors, premium publishers are having a tough time at present. These challenges aren't insurmountable, but will require collaboration if publishers are to overcome them, with a focus on premium content. Speaking exclusively with ExchangeWire, Richard Reeves, managing director, AOP, explains why. 
ExchangeWire: What are the top-three concerns for premium publishers, at the moment?
Richard Reeves: Although efforts to mitigate ad blocking are having an impact, this remains one of the top challenges facing premium publishers. This is closely related to other key concerns for publishers and the industry as a whole: ad quality and the user experience. Poor advertising experiences – fuelled by quality issues, such as irrelevant messaging, fraud, and slow page loads – are some of the driving factors behind ad-blocking adoption. Working to continuously improve standards and user experiences is a priority for all premium publishers.
In France, publishers are joining forces to take on Google and Facebook. Is this something that could happen in the UK, and what would it mean?  
Absolutely, and we will be unveiling details regarding a similar initiative in Q4 this year. The global dominance of Facebook and Google is making it increasingly difficult for other publishers to generate advertising revenue – by 2020, the duo are set to account for 75% of ad spend in the UK alone. Facebook and Google have been playing by a very different rulebook and, though they are starting to align more closely with industry trading standards, this advantage has allowed them to gain a high level of control over content distribution.
As a result, we have seen positive examples of success coming directly from collaborations between a selection of our specialist premium publisher members, who are working together to compete against the duopoly when responding to RFPs from the buy side. This further fuels the wider conversation we are having with AOP members to create a platform to enable greater opportunity for collaboration. By being able to compete with the duopoly, advertisers will not only obtain the reach they desire, with improved precision insights, but also receive the brand-safe, contextual environments that the likes of Facebook and Google are unable to guarantee or deliver.
What sets premium publishers apart from walled-garden platforms? 
First and foremost, there's quality. Premium publishers have always been subject to strict regulations, such as those set by the UK's Joint Industry Committee for Web Standards (JICWEBS), and are liable for the content they produce. Many premium publishers are also certified by the Digital Trading Standards Group (DTSG), which is an accolade the AOP encourages all its members to attain.
This means premium publishers can offer advertisers two things walled gardens can't always guarantee: a brand-safe environment and contextual relevance. When they place messages beside premium content, advertisers know brand associations will be positive and users will be more receptive. Advertisers are beginning to realise that the scale of walled gardens doesn't equal the business effectiveness of placing ads where they are likely to reach the right users in the right place.
Facebook and Google are seen as both partners and competitors. They have created a high-quality user experience and made significant advances in delivering data-driven ads at scale. While they may continue to be a threat to the digital publishing community in terms of ad revenue share, we can learn from their successes in driving value, tech innovation, and monetisation. 
It has been reported that UK publishers are losing up to £2m a year in ad revenue due to ad blocking – is this a true representation across the AOP's member base and what is being done to tackle the issue? 
A recent study of our member base has shown this higher figure equates to the losses incurred by larger publishers; while the average cost of ad blocking for publishers is close to £500,000 per year. Yes, it's a big problem, and some are making headway, but ad blocking is not an issue the industry can afford to ignore or become blasé about.
In response to the research, some UK publishers are planning a day of action later this year, which will include limiting content access for ad-block users and serving direct messages that ask them to switch off their blocker or take out a subscription. The importance of this can be evidenced by the success of Dennis (who worked with Sourcepoint, a content compensation platform) to establish a value exchange and provide choice for the user to decide how to 'pay' for content. They saw a success rate of 57% of users opting-in to ads, once educated.
From our point of view, education is vital. When users understand the role ads play in powering the content they consume, most will opt in. That's why we are committed to communicating the benefits of free premium content to users, as well as finding ways to standardise messaging for each audience segment, through collective working, and providing an advertising experience they don't want to block.
Why are standards so important and will the industry ever agree? 
The recent YouTube debacle has demonstrated just how vital it is to establish clear standards everyone can follow – especially in an evermore-automated industry. Reach and scale may once have ruled the day, but brand safety is now a priority too. Advertisers want assurance that publishers adhere to best practice and will soon demand brand safety accreditation before buying ad space. Both ISBA and the IPA should be applauded for the recent focus they have brought to the need for independent verification as part of their 'A Matter of Fact' campaign.
For premium publishers, this isn't a big change, they already meet rigorous standards for digital performance assessment and ad trading, but universal regulations are set to transform the wider industry. In the near future, the difficulties of implementing one set of standards across the industry will have be overcome, due to the need to provide security and quality.
Why is premium content more important today than it ever has been?  
The digital world is full of fake news and irrelevant content. The connected age may have given us flexibility and choice, but it has also enabled anyone to publish their opinion in the guise of fact. As a result, premium publishers are of paramount importance. Not only do they offer a source of trustworthy news and information, but they also provide access to high-quality content dedicated to users' special interests — content that can entertain them or help make big purchase and lifestyle decisions. And for the advertisers trying to engage users with specific interests and passions, it is an essential targeting tool. 
In a digital 'low barrier to entry' era, we need professionally created and curated content from trained professionals of integrity, more than ever.