Uptake of Ads.txt is Slow; Header Bidding is Thriving in Mobile Channels
by Lindsay Rowntree on 15th Aug 2017 in News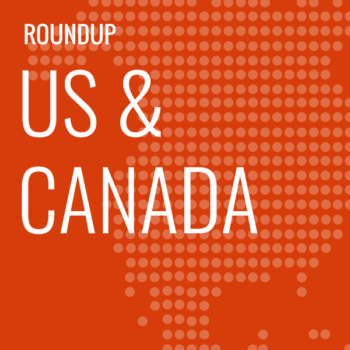 ExchangeWire rounds up some of the biggest stories in the US/Canadian digital advertising space. In this week's edition: Uptake of ads.txt is slow, according to GetIntent; PubMatic's QMI report shows header bidding is thriving in mobile channels; LaterPay launches in the US; Mapp Digital launches unified solution suite; and CI&T acquires Comrade.
Uptake of ads.txt is slow, according to GetIntent
GetIntent, a global provider of programmatic software solutions, has done some research into the adoption rate of ads.txt, the IAB Tech Lab's solution to addressing domain spoofing. The report, released today (15 August), finds that as of 26 July, one month after the ads.txt launch, only 13 websites, among the top 1,000 domains on GetIntent's available inventory, have uploaded the text file to their sites' root directory.
Furthermore, only two of the top-ten programmatic publishers (Business Insider and The Washington Post) are on the list of early adopters, according to the report. The New York Times is also on the list, but the remaining adopters come from the entertainment sector.
The research also looks into the most-quoted companies on the text files, finding Index Exchange, AppNexus, and OpenX in the top spots.
PubMatic's QMI report shows header bidding is thriving in mobile channels
Today (15 August) PubMatic has released its latest Quarterly Mobile Index (QMI) report, which identifies trends in mobile advertising. One of the report's key findings is that header bidding's monetised impression volume grew more than twice the rate of desktop year-on-year in the second quarter of 2017.
Rajeev Goes, PubMatic's co-founder and CEO said of the results: "The dramatic growth of mobile audiences worldwide has been a catalyst for header bidding innovation, from in-app capabilities to hybrid client- and server-side solutions. As mobile opportunities rise globally, we see holistic header bidding solutions becoming increasingly important to publishers, enabling them to reclaim control of their inventory."
Other report highlights include:
– Monetised mobile PMP impression volume increased 73% YOY
– PMP eCPMs increased 23% YOY
– Mobile app monetised impression volume more than doubled YOY
– Mobile web eCPMs saw double-digit growth across all geographical regions YOY
LaterPay launches in the US
Content monetisation platform, LaterPay launches in the US market. Founded in 2010, and headquartered in Germany, LaterPay's SaaS platform allows content providers to monetise their own traffic, as well as traffic from referral sites. The frictionless payment model is designed to encourage consumers to opt for long-term content subscriptions, with a 'use now, pay later' approach, prompting them to pay for content or a service only after they hit the purchase threshold set for them.
LaterPay's infrastructure has been deployed by 150 clients since launch, with German publishing giant SPIEGEL ONLINE having seen three million articles purchased via LaterPay within one year of going live, and 78% of users buying an article in less than 10 seconds.
With its first US office opening in New York City, LaterPay has recruited industry expert and Google veteran Hal Bailey as chief revenue officer, and raised an additional €5m (USD$5.9m/£4.5m) to support the international expansion.
Mapp Digital launches unified solution suite

Mapp Digital CEO, Mike Biwer, explains: "Mapp is dedicated to creating the digital marketing standard, where consumers are respected and brands thrive. We help brands stand out in an increasingly noisy digital world, and reach their potential by enabling meaningful human connections and lasting engagements with customers. We're delighted to launch our unified technology as a comprehensive customer engagement platform that enables our B2B and B2C clients to get to know their customers better over time, from their first contact to loyalty programme participation. Mapp is also pushing forward in developing new marketing functionality that marketers demand – such as predictive analytics and strategic reporting."
CI&T acquires strategy and customer experience design agency, Comrade
Digital solutions specialist, CI&T has acquired San Francisco-based agency, Comrade to accelerate the Brazilian-headquartered company's US expansion. The acquisition will help to serve clients' needs to have one partner deliver across strategy, design, and technology. The acquisition will unite a full-service team of over 2,500 strategists, designers, and developers on five continents, combining design, data-led strategy, and advance technology, such as AI and machine learning, advanced analytics, and API-driven architectures.
Comrade's founder and CEO, Thelton McMillion, said of the acquisition: "Together, we can deliver speed at scale for organisations that need to go faster while delivering high-quality products and experiences. We're excited to use CI&T's advanced technology capabilities, like AI and machine learning, to imagine and design truly differentiated customer experiences. We chose CI&T because we share common values and have amazing cultures built on long-term relationships with clients, employees, and partners."