Tremor Video DSP Acquisition Points to the Importance of Being Specialised in Video
by Lindsay Rowntree on 22nd Sep 2017 in News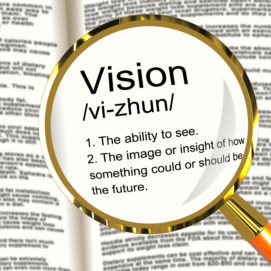 In August, Tremor Video sold its demand-side business to Israeli mobile ad platform, Taptica, for USD$50m (£36.9m), allowing Tremor Video to focus on being a pure-play SSP. Keen to understand how the sale will affect the future of Tremor Video's DSP in its new home within Taptica, ExchangeWire speaks with Lauren Wiener, CEO of Tremor Video DSP, a Taptica company, about the acquisition and the future focus of the demand-side business.
ExchangeWire: Was there a challenge of conflict of interest with Tremor servicing both the buy and sell sides?
Lauren Wiener: There has always been an inherent conflict of interest between the buy side and the sell side. While the sell side's main aim is to monetise the inventory for the highest price possible, the buy side is focused on acquiring the highest value consumer for the lowest price possible.
In order for ad tech companies to flourish, focus is key. Tremor Video DSP represents the interest of the marketers, helping them capture the most elusive consumers for the most effective price.
It seems in the US both Tremor's DSP and SSP were seeing strong revenue numbers, with Tremor known, in the US at least, as one of the core DSPs in the market. What was the decision to shift focus to the sell side?
In H1 2017, revenue growth for Tremor Video DSP was an impressive 22.5% YoY and we are continuing to see very strong traction. As TV budgets continue to shift to digital, brand advertisers look to pure-play video platforms that can access unique and coveted consumers who are not watching live linear TV, but are actively watching shows on their phones, tablets, laptops, and through connected TV.
Consolidation in the TV space has been led by the scale required to serve the interests of both the advertisers and the consumers. The acquisition by Taptica will enable acceleration of global growth for both parties, allowing Taptica and Tremor Video DSP to become a leading global DSP for both video and mobile.
Why was the right business to sell the DSP to Taptica?
Taptica is focused on continued geographical growth, establishing and growing its presence worldwide with recent acquisitions in APAC. Taptica already had an excellent global reputation in the DSP space, and had been looking for a valuable asset with which to enlarge their footprint in the US digital advertising market. The laser focus on buy side and synergies in data were also a benefit.
Finally, the cultural fit was also very strong. This was a hugely important factor for both Tremor Video DSP and Taptica, as it was important for both parties to keep their individual company culture and continue to nurture their workforce.
Do you think this signals an emerging trend in the industry on consolidation, focusing on best-in-breed products, rather than building full-stack solutions?
Absolutely, focusing product and engineering resources on differentiated, best-in-breed products is key to success and has played out as a strong trend in the past year. Only Google and Facebook are large enough to do both. Other players need to develop a unique value proposition that allows them to compete in a crowded market.
We believe that, with video, it is particularly important to be specialised. Tremor Video DSP was built for video from day one and that has allowed us to scale in sight, sound, and motion across all screens as an alternative for marketers to linear TV.
What does this mean for Tremor Video DSP globally and what is next for you as a business?
For the next year, Tremor Video DSP is focused on scaling our business in the US market and developing our product and infrastructure for global expansion.
In 2019, we will leverage Taptica's  global presence in strategic markets to expand our DSP presence.