The Consultancy is Additive to the Marketer/Agency Relationship: Q&A with Wayne Blodwell, The Programmatic Advisory
by Lindsay Rowntree on 12th Oct 2017 in News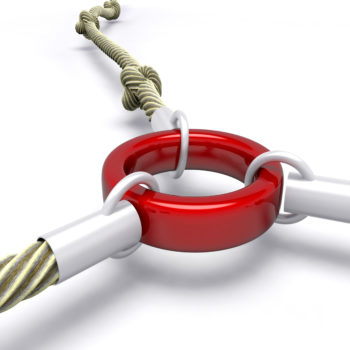 Wayne Blodwell (pictured below), founder and CEO of The Programmatic Advisory, speaks with ExchangeWire about the service layer, the changing relationships between agencies and marketers, and the impact of the increasing prevalence of consultancies on these relationships.
ExchangeWire: You've recently set up a consultancy to help marketers navigate the programmatic landscape, but your background is from the agency world. What experiences led you to go down this road?
Wayne Blodwell: I was really fortunate that, whilst I was at iProspect in the head of programmatic role, I was able to help create and lead the Consult@iProspect offering, which was a small team of consultants who helped answer specific client challenges. Namely – owing to the time we launched, in 2015 – the decision over whether to implement a DMP or not. During that period, it became clear that there was a need for consultancy-type services in all areas of programmatic.
Our goal at The Programmatic Advisory is to deliver marketing transformation through the application of data and technology. We do this through expertise consulting with a transparent and non-conflicted commercial model. We feel, with our experience and approach, that we are best-placed to provide programmatic guidance above anyone else in market.
With consultancies becoming an increasingly important tool in a marketer's arsenal, how is this impacting marketer/agency relationships?
I see the consultancy as additive to the marketer/agency relationship. I think consultancies provide a service that the majority of agencies are unable to provide, namely completely impartial advice that is removed from hidden commercial incentive. It's worth noting there are definitely outliers to this, particularly agencies that have transparent client relationships but, realistically, those are few and far between.
Fundamentally, what marketers are looking for is guidance on what they should be doing with programmatic. They read and hear so much about it, but there are some major doubts over the advice they have been provided with, historically. A lot of what we do is audit the existing approach they have in place and focus on key programmatic pillars – we then make recommendations on how to further their capability within those.
Sometimes the budget for consultancy services may come from media-agency budget, so there is some conflict in that sense; but I always think the marketer simply needs to consider who is best-placed to give them market-leading impartial advice.
You hear of agency margins continually being squeezed, along with points of differentiation. Do agencies need to drastically evolve to survive?
Yes, they drastically need to change; and that is definitely a challenge in a climate of decreasing margins. Media agencies need to put data and tech at the heart of all of their processes, from all channel planning, media buying, customer experience, and data science. This will help empower their people, clients and, ultimately, means they can make better investment and experience decisions on behalf of their clients.
The 'traditional' media agency, which simply leverages buying scale and relationships alongside some nice-looking creative ideas, will not survive. The world is too fast-moving and becoming results-driven; that legacy approach cannot keep up. To keep up requires investment, primarily in technology and people.
The people media agencies need to hire or nurture aren't people you'd traditionally associate with a media agency and, because of that, where they source talent from is very different from where they have sourced it in the past. Alongside this, media agencies must change how they remunerate and manage their staff. They are now competing for talent with companies that are more likely associated with these new areas of expertise, and that invest significantly more into their staff through extensive training programmes and higher basic salaries. If you were a graduate today, and you had a like-for-like job offer between a media agency and a leading consultancy or marketer, it would be a no brainer decision – that means it's difficult for media agencies to bring in highly skilled graduates; and their talent pool slowly becomes less and less talented.
Consultancies, and their increased interest in digital media buying, are deemed to be threats to the existing agency models. How realistic are these threats?
I think some are certainly a threat and some less so, depending on the consultancy. Accenture and Deloitte have already laid claims to building out their own digital media buying services and, as such, are getting into the execution, which is where agencies have played in recent years. The likes of Mckinsey, BCG, EY, and PWC, I see being less likely to get into digital media buying, as their businesses focus on the more strategic challenges of a marketer (i.e product development, organisational design, better ways of working, etc.)
Are you seeing an increase in the number of marketers looking to gain a greater understanding of the programmatic ecosystem? What are the reasons for this?
100%. Programmatic is becoming an integral part of their marketing plans. Savvy marketers are realising that programmatic has a role to play beyond some highly targeted banners. They see it as a way to more effectively optimise their investments across programmatically enabled channels (display, video, mobile, social, and search) and know that it's only a matter of time until other channels become programmatically enabled: TV, outdoor, print, radio, etc.
We have seen a number of advertisers looking to in-house their programmatic buying and a number of advertisers engaging with us in a training capacity. From a personal perspective, it's great to see brands taking programmatic so seriously and bringing it deeper into their business to really understand what it can deliver for them.
Are you seeing an uptick in marketers taking control of relationships with technology partners away from agencies?
Certainly. As mentioned, programmatic is a strategic initiative for many brands; and when something increases in importance, the brand should bring that closer to their business. Whilst there may be a slight loss in commercial benefits in operating this way, they can get better disclosure and a better understanding of what is delivering performance from their campaigns.
Second to this, we are seeing an increasing number of marketing technologies building out 'direct to marketer' sales teams. This is very similar to how long-standing technology companies operate. The focus is less on, "how do we power an agency's capability?", and more on, "how do we get closer to the end business outcome?". Those brands are familiar with signing enterprise technology contracts; and marketing technology/advertising technology is simply an extension of what they have been doing for years.
Are marketers set up to take control of technology relationships in-house? What do they need to consider to make it a success?
Honestly, there are very few who are set up to manage and operate technology in-house today. We released a whitepaper earlier this year that looked at four areas where we think marketers need to have a robust set up in place before considering in-house: technology, data, talent, and measurement. Many marketers have gaps in one or more of these areas, so aren't yet ready to take on the burden that comes with in-housing. However, many have the aspiration and we help timeline it out if we think that it is a realistic possibility for the brand.
Is in-housing or programmatic media buying a real threat to agencies?
Yes. If you look at one of the ways agencies make money, it's through media-buying relationships. If those media-buying relationships decline in size (because spend is not going through their books) and they are also being squeezed on the services they offer, then it's a difficult place to be. There are of course ways around this, which agencies are currently working through, but it requires a redesign of services, culture, and client relationships. It's simply keeping up with the times and many media agencies are great at that.