Transparency Should Be a Business Model: Q&A with Aee-Ni Jaskolla, Improve Digital
by Sonja Kroll on 17th Oct 2017 in News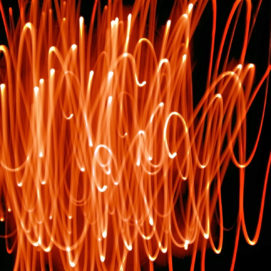 Improve Digital has recently appointed a new chief product 0fficer. Joining the European monetisation platform from a previous position at Xaxis, data specialist Aee-Ni Jaskolla (pictured below) took time to speak with ExchangeWire about her new position, the plans for Improve Digital's platform, and the key role of transparency in the ad tech industry 
ExchangeWire: What are your main responsibilities in your new role?
Aee-Ni Jaskolla: As a CPO, I manage and lead the development of the entire product portfolio, as well as the end-to-end product development process from conception to launch, and final termination. In my position, I translate customer requests into a technological and scalable platform strategy together with the product team. We ensure that the development of the platform will help our clients to optimise their inventory to maximise profitability using artificial intelligence. We answer to clients' and the industry's demands in developing more sophisticated and thorough verification methodologies to provide full transparency and to provide clients with improved insights.
What are your plans with the product?
Our platform 360 Polaris is an ad-monetisation platform for video, web, and mobile publishers. It's an all-in-one solution for content providers that integrates advanced capabilities and offers unparalleled transparency and control, no matter what their sales strategy. To be successful, and keep up with the frantic pace of the tech industry, we need advanced technology, data, and high-performing people. My first goal is to further develop the high-performing product team and enable them to build a strong bridge connecting the commercial side of the business with the engineering side. The second goal is to extend and develop our platform to give our content providers the tools and deep insights to maximise their revenue.
What do you think, how can the transparency issue in the industry be solved?
First of all, technology providers should make transparency their business model and not take hidden margins. Second, the transparency idea also means to give clients all insights by tracking and monitoring how deals performed in the past. It's only when you have access to the details of the deal that you quickly find ways to solve issues and optimise deal performance. Besides that, real transparency can only be given from tech partners that focus on one side. That's another debate as old as ad tech itself: that ad tech providers that integrate DSP and SSP technology into one solution will always have a conflict of interest. It's a conflict the demand side tends to dominate, because it simply offers more extensive and profitable trade opportunities.
And last but not least, initiatives such as Ads.txt and law changes like GDPR will help. They bring us to a point where companies will make more profit by doing business transparently, instead of it being more lucrative for some to keep their partners in the dark with complicated contracts and business structures.
How is Improve Digital approaching the issue?
Transparency is in our DNA. We've been acting on that principle since day one and incorporate it into all our business actions. For example, we focus only on one side, the content provider's side. We give our clients detailed insights and reportings and we don't take – and have never taken – hidden margins.
What is the next big thing in your opinion?
Data is, and will be, the hot topic in our ad tech industry. It is all about how we are able to make the online and programmatic advertising industries the most efficient they can be. Customer data and artificial intelligence will grow in significance when analysing methods on how to optimise revenue, for every player in the ad-tech ecosystem.
You have years of experience in the programmatic industry – has the industry changed over the years, particularly with regards to women in ad tech?
It's a high-speed and real-time environment. That's what I like about it: to work in such a dynamic environment with experts and different personalities is exciting. To be a frontrunner in the industry, you need to react quickly on environmental changes and make the right decision, at the right moment, so that you do not miss any opportunities to stay ahead of the curve. This has not changed since I started, meanwhile the developments and innovations are going even faster. With regards to women in tech, I think while the situation is improving, there is still a lot of work to be done. I'd like to see more female leadership in ad tech, on a European but also global level. Improve Digital sets a good example: we almost have a 50/50 situation.