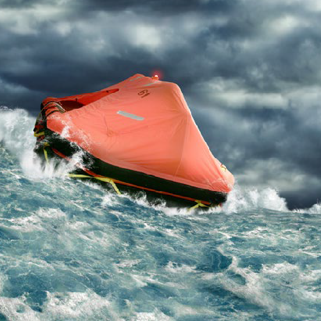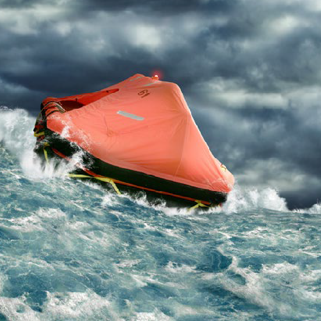 In the face of the Google and Facebook duopoly, and squeezed margins, which models will survive?
If you believe every ad tech naysayer in the industry, you will think ad tech is on its last legs. Many people see Facebook and Google growing disproportionately to the rest of the industry and, as a result, think they are ultimately unstoppable. It's a fair point. Their growth cannot be denied; but on closer examination it's really in the mid-to-long-tail 'mom and pop shop' display market where both are printing money.
The mid-to-long-tail segment represents 70% (and growing) of the market, and is propelling the growth of the 'duopoly'. Their large-scale buy- and sell-side liquidity has made it difficult for the rest of the industry to compete.
Facebook and Google are now the oversized bullies in the ad tech playground who just can't help themselves.
To make matters worse, many ad technology offerings are seeing their margins squeezed. Closer vigilance over transparency, and the emergence of new tech. like header bidding, is slowly killing existing programmatic business models, such as traditional SSPs. Rubicon, the leader in the SSP segment, has probably been hit the hardest this year.
Header bidding laid waste to its core business model, as publishers looked at opening their supply to external demand. As a result, Rubicon's share price has dropped significantly, and senior management departed.
In ad tech, companies must continually innovate. If not, they will be disrupted very quickly.
Rubicon's current lawsuit over 'take fees' with the Guardian has also shifted the industry's attention onto transparency. Shrinking margins are coming to the industry and most are not equipped for it.
In the face of all these existential threats from margin to duopoly, how can companies build sustainable businesses in programmatic?
There is no doubt that the environment is challenging, but the opportunity for ad tech has not been bigger for many years. To help navigate these choppy waters, I have outlined some areas where lean, sustainable, and profitable ad tech businesses can be built very quickly.
The programmatic sales house
This is primarily the international outpost for many scaled premium publishers globally, where sales staff make no economic sense. Previously, sales houses aggregated media agency demand for ad inventory across global premium publishers.
On the wane since programmatic was adopted by publishers, sales houses have struggled to evolve their businesses beyond the traditional IO model. However, with the growth of programmatic globally, there is a real opportunity for both publishers and sales houses.
For publishers, there is an opportunity to streamline a costly ops process and make inventory available to international sales houses through header bidding.
Sales houses could aggregate demand through PMP and custom programmatic products. The yield would be better for global publishers – and it would give sales houses longevity. Expect to see those SSPs currently squeezed on margins move to this model.
Header bidding managers
The rise of the open-source header-bidding wrapper, PreBid, has led to a land grab from ad networks desperate for a new business model. Given most have no unique demand (or supply), it's very hard to get access to the header game.
Shut out from both sides, there is an opportunity for a lean ad network model to manage header demand for mid-to-long-tail publishers that are looking to increase yield. By building and managing the wrapper, header-bidding managers (HBMs) could scale a decent supply-side mediation business offering publishers a managed service around one of ad tech's most lucrative areas.
First-party publishers (FPPs)
It would be simplistic to argue, at this stage of the programmatic cycle, that without data you cannot access demand on your own terms. Current news publishers have struggled. Context is secondary to most buyers – and news websites invariably have no idea who their audience are or, worse still, how to properly monetise them.
The FPP could be the big winner in programmatic, if they can execute. Why do you think Google and Facebook make so much money?  
The winners in the FPP category are going to be those who have cross-device deterministic data (such as Spotify) and mobile apps with huge scale and stickiness.
King, a perfect example of the latter, is currently trying to roll out a rewards video model that could compete with Google and Facebook on the video front, if done the right way.
Often the issue with FPPs is internal politics and muddled business models. Consumer apps make the best FPPs, but their user-first approach rightly makes media monetisation secondary. The model could be lucrative. Let's see if the FFP can capture significant programmatic budgets.
Emerging programmatic channels
Google and Facebook have programmatic display in a headlock. However, they are not dominating emerging channels, such as DOOH, where a 'media usurper' like Google is unwelcome, given the destruction they have wreaked elsewhere, for example, in newspaper groups.
What we are seeing in areas like DOOH, audio, and other closed environments, is the emergence of new ad tech startups helping big media companies move into programmatic, and connecting demand to new data-driven media opportunities.
Of course, ad tech companies can live in harmony alongside the duopoly. Building an SSP or bidder might work in the short term but, ultimately, longevity will be achieved by looking for opportunities in the ecosystem outside of Google and Facebook. Deterministic data, at scale, and and an aggressive strategy could prove successful.
We are in the grassroots stage now for ad tech in emerging channels; and it will be exciting to see new companies emerge over the coming months.
Originally published in The Wire magazine.