The Nuances of Education-Tech Publisher Monetisation: Q&A with Brainly & Yieldbird
by Lindsay Rowntree on 23rd Nov 2017 in News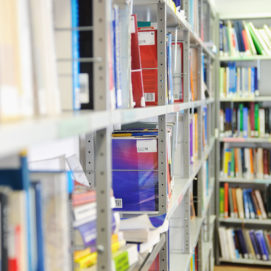 In September, ad-optimisation company, Yieldbird, announced a new partnership with Brainly, an education technology publisher, which offers a unique platform for sharing knowledge amongst students, across 35 languages. ExchangeWire speaks exclusively with Przemysław Oborski, business development manager, Brainly, and Bartłomiej Chmiel, managing director, Yieldbird (both pictured below), about the nuances of publisher yield optimisation in the edtech sector.
ExchangeWire: Can you explain what Brainly does and how the site works?
Przemysław Oborski, Brainly: Brainly is the world's largest student-powered, peer-to-peer learning community. Our mission is to inspire students to share and explore knowledge in a collaborative community. We provide students with a simple and accessible way to work through questions from their courses and empower them to learn and solve problems across all common subjects. Brainly offers a supportive community of like-minded peers that fills the gaps students face in their own schools – whether those gaps are social, behavioural, or academic. Students connect to their peers to help strengthen their skills, from math, to science, to history, and beyond. Based in Kraków, Poland, with US headquarters in New York City, Brainly is currently visited by monthly users from 35 countries. It is backed by Naspers, Point Nine Capital, General Catalyst, Runa Capital, and Learn Capital.
How does publisher monetisation in the educational technology sector differ from more traditional sites?
Bartłomiej Chmiel, Yieldbird: In the educational tech sector, things take shape slightly differently than with other publishers, such as news or sports sectors. Direct sales and deals, for instance, make up a smaller share of the sales.
Not to mention the holidays, which vary from country to country, are mostly considered a dead season. With the school year coming to an end, a staggering economic revival always comes with it, followed by a dreadful drop in revenues for up to a few months, until the first day of school. It comes full circle, year in, year out. That makes the business quite susceptible to all types of holiday breaks, as not many users remain to pump up the learning curve when others take their time off.
Our statistics also report cyclical traffic on a weekly basis. On weekends, we report significantly less traffic that starts to rise on Sunday, continues growing during the week, and declining heavily on Friday afternoon. It has a certain rhythm that says much about the users.
Last but not least, we know visitors to educational websites prove to show lower tolerance for over-advertising than on other types of websites. This is why we recommend finding the right UX balance to all publishers in the sector.
Brainly reaches over 80 million unique users in 35 different countries – how are you monetising your audiences?
Oborski, Brainly: Brainly is still on its way to finding a final monetisation model. We're currently focused on increasing our global reach and improving the user experience for our students. We are testing some ideas for monetisation on selected markets, but they're still in the early stages.
What are the challenges of devising a yield-maximisation strategy with such a geographically diverse audience base?
Chmiel, Yieldbird: The geo setups we apply differ on a vast scale. Brainly operates in diverse regions of the world daily, like in Europe, Asia, Americas, or Africa. It takes different SSP platforms in various countries to build the best working ad stack. Yet, these SSPs differ in terms of the quality and quantity of demands in different countries as well. It's not much different when it comes to optimisation strategies, such as the marginalisation of one platform over another being defined by the demand sources in header bidding.
With some geo setups, the first-look option works better, eg. in LATAM, particularly in Brazil. Yet, for others, it has no effect whatsoever, such as in Asia, where this channel is considered hardly significant.
Now, imagine that even the local state of affairs can have a drastic impact on the business itself, eg. the recent earthquake in Mexico, or hurricanes in the south of the US. Such circumstances require an immediate reaction, as the publisher can face revenue drops due to agencies pulling budgets, for instance. Keeping your shirt on when things go bad is the key in the ad tech business. In such situations, we need to adjust our optimisation strategies and actively account for the extra demand.
Eventually, it all comes down to driving additional demand by establishing relationships with various buyers. At times, it takes a heck of an effort, as cultural gaps or time zone differences can easily spoil the party. But we certainly try what works best depending on the case we are facing.
With users from so many different markets, how do you manage all the foreign traffic you are receiving, to ensure you can attract advertisers from all over the world? How is Yieldbird helping you do this?
Oborski, Brainly: Brainly content specialists work on data analysis every day and they make sure that our communities are growing, so we're receiving more and more traffic from countries around the world. In addition, each region or country has a dedicated team of native speakers and specialists who work in our Kraków office, as well as from many different places around the world, such as New York City, Brazil, or the Philippines. Thanks to Yieldbird's support with our local markets, we receive valuable help in acquiring programmatic direct deals. This cooperation generates plenty of connections with brands and agencies that would otherwise be difficult to achieve.