IAB Europe GDPR Consent Mechanism; AppNexus to Enforce Ads.txt
by Sonja Kroll on 1st Dec 2017 in News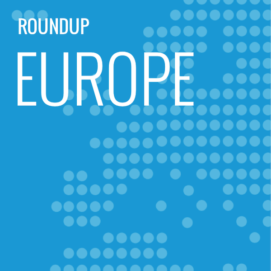 ExchangeWire rounds up some of the biggest stories in the European digital advertising space. In this week's edition: IAB Europe provides GDPR consent mechanism; AppNexus to enforce ads.txt; Meetrics provides viewability verification for Facebook ads; IAB Attitudes to Programmatic study; and New EMEA president for Merkle.
Consent mechanism for dealing with GDPR by IAB
With a new technical standard, IAB Europe hopes to support the digital advertising ecosystem when it comes to fulfilling the GDPR requirements relating to user consent. Before the GDPR comes into effect in May 2018, the industry body hopes to provide a new technical mechanism to allow websites, advertisers, and their ad tech partners to make more robust disclosures, as well as obtain, record, and update consumers' consent for their personal data to be processed in line with the GDPR.
The technology features key elements to enable transmission of user-consent choices to the supply chain, increasing accountability, and providing an audit trail. As such, it is already deployable before the GDPR comes into effect.
The mechanism is applicable for mobile devices and desktop devices, enables dynamic disclosure by first parties of third-party advertising partners and the purposes for which they collect and process data. It allows obtaining 'global' or 'service-specific' affirmative consent, as well as updating consent choices and withdrawing consent. User consent choices can be transmitted to third-party advertising partners.
Overall, the IAB hopes the mechanism will increases accountability in the advertising ecosystem by enabling the creation of consent records and an audit trail.
Townsend Feehan, IAB Europe CEO, comments: "Advertising is a critical revenue stream for online services of all shapes and sizes, be they news publishers, mobile apps, or other online media. It is an important step that affected players have come together to develop a robust response to the new legislation."
IAB Europe says that it will continue to work on the solution with brands, agencies, websites, publishers, and tech companies, agreeing on principles to enhance greater mutual reassurance and trust between all ecosystem participants. The industry body is inviting all participants along the supply chain to contribute to building cross-industry consensus and commitment to the standard, the principles around its use, its implementation, and the governance of the tool.
AppNexus: Ads.txt to be enforced from end of January 2018
Despite having been an early supporter of the ads.txt initiative, AppNexus up until now has not yet fully enforced the anti-ad fraud script. Now, the ad tech provider is announcing new rules regarding the implementation of ads.txt on its DSPs.
From 24 January, both AppNexus DSPs will enforce ads.txt. For publishers adopting ads.txt, that means the AppNexus' DSP will disable buying from parties that are not directly identified through the publisher's ads.txt files as authorised resellers. AppNexus says their crawler will updates daily to ensure that all default settings are current.
Why has it taken AppNexus until now to lay down stringent rules on the implementation of ads.txt?
"Ads.txt is designed to reduce instances of unauthorised reselling, including domain-spoofing schemes, like the one that Adform has surfaced. But ads.txt can only be effective if a significant number of publishers have implemented it correctly and ad tech buying platforms enforce it. That's why we've spent the past several months working with our publisher clients to create error-free ads.txt files and our DSPs will begin stringently enforcing it", Nigel Gilbert, VP strategic development, EMEA, tells ExchangeWire.
But, the filter script is not a miracle solution, believes Gilbert: "While ads.txt is an important way for the industry to address issues of domain-spoofing and fraud, platforms must also invest more broadly in inventory quality policies and controls. AppNexus has long-enforced a policy that prohibits reselling between networks; and we believe that has provided an extra layer of insulation against bad actors. We have also invested considerable resources in detection and supply path optimisation, which provide another buffer. Ads.txt is a critically important part of a much larger arsenal that DSPs and their exchange partners need to amass."
According to AppNexus, recent weeks have seen wide adoption of the ads.txt filter on its DSPs, leading the ad tech outfit to assume that the implementation of the new standard should run smoothly and without disruption.
Meetrics verifies Facebook ads
Facebook takes a new viewability verifier on board. German Meetrics has been selected as Facebook's first viewability measurement partner not headquartered in the US. As such, Meetrics will now provide advertisers with viewability metrics for Facebook display ad campaigns. While video viewability metrics are not available yet, the current Meetrics data applies to both across desktop and mobile campaigns.
"Everyone wants the quality and measurement of online advertising to improve; and this represents the latest step in achieving that goal and helping advertisers to make more informed media decisions", said Philipp von Hilgers, Meetrics' co-founder and CEO. "However, we're not stopping here. This first solution provides the foundation to verify more inventory across Facebook, particularly video."
For Facebook, Meetrics is the 25th partner globally. Martin Ott, managing director central Europe, Facebook: "Our commitment to third-party measurement and verification is clear, we first started working with third-party measurement partners in 2008. We are looking forward to working with clients to deliver the most accurate metrics possible."
Share of programmatic in digital advertising set to rise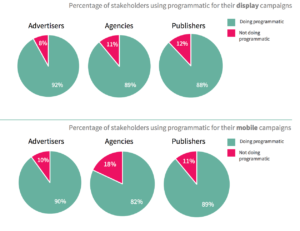 According to the IAB Europe, the vast majority of participants in their third annual 'Attitudes to Programmatic' study are planning to further increase their programmatic activities in 2018. However, the quality of programmatic advertising, and the lack of transparency, are currently still obstacles for many advertisers and publishers to invest in programmatic.
The study pinpoints video as the biggest growth area, with an increase of 155% in video revenues in 2016 making programmatic a must-have channel. For display and mobile campaigns, programmatic is already well-established for the vast majority of stakeholders.
Agencies, however, may eventually be on the way out: the study shows that programmatic strategies are evolving, with in-house operations increasingly on the rise. While 16% of advertisers had a dedicated team for programmatic in place in 2016, now a quarter of advertisers are using an in-house model.
Dentsu Aegis' Merkle group gets new EMEA President
Data-driven performance marketing specialists Merkle have appointed Michael Komasinski as their president of EMEA. Tasked with driving the agency's ambitious growth strategy across the region, Komasinski is moving on from a previous position as global chief operating officer at Merkle. As part of his new role, he will be strategically leading Merkle's EMEA expansion, including further acquisitions as well as adding new branches to its current network of 12 offices across five countries.
"The past two years have brought great success for Merkle in EMEA", said Komasinski. "The digital transformation of advertising and marketing is reaching a pivotal phase, and brands are increasingly looking to work with agencies that have deep roots in data and technology."
Komasinski is replacing the departing EMEA president, Tim Berry, who will leave the business early in 2018.