Experts Predict: The Future of TV & Video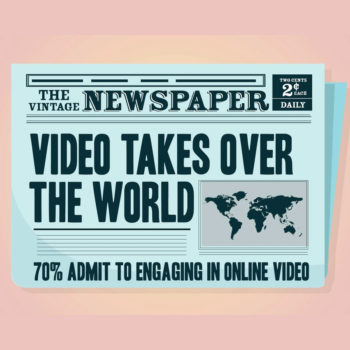 Digital advertising has had nothing if not a tumultuous time in 2017. There's much to reflect on, even more to learn from, but also plenty to be positive about, as we enter 2018. Connected TV has become the talk of the town and the opportunities for convergence in TV and video spell huge opportunities for 2018. In a series of features reflecting on the past year, and looking ahead to what we can expect in 2018, ExchangeWire invites over 100 thought leaders from across the industry to share their views. In the latest installment of the series, experts deliver their opinions on the evolution of TV and video.
Connected TV demand will increase dramatically
"Connected TV has gone mainstream – with cord-cutters and cord-nevers driving the move from traditional TV to digital devices. But, as we know well, ad spend always lags behind user behaviour and it hasn't caught up yet with the shift to connected TV. In 2018, we will see advertiser spend and demand for connected TV increase dramatically as there are advancements made in targeting and measuring. Connected TV has tremendous promise for marketers: the ability to combine the targeting capabilities of digital with the scale of the big screen. And while the challenges connected TV currently faces mirror those mobile faced in its nascent stages, so too will the solutions. Just as mobile players worked, and continue to work, to address these problems, so too will the connected TV industry. In the year ahead, marketers and industry players will work through these challenges together to start fully delivering on the promise of connected TV."
Lauren Wiener, CEO, Tremor Video DSP
A greater move to automated platforms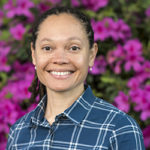 "Programmatic TV advertising is on the rise. According to research by eMarketer, the total spend in programmatic TV advertising in the US is poised to grow from barely USD$640m (£479m) in 2016 to nearly USD$3.8bn (£2.8bn) in 2019. In 2018, advertisers and their agencies will increasingly make the move towards automated platforms to leverage their data analytics capabilities to get better value from their investments. With the rise of new technological advancements in TV advertising, such as programmatic, cultural shifts within the broadcasting industry's workforce which will accentuate in favour of more open, collaborative, and data-driven business models. Thanks to increased technology adoption, broadcasters will be able to drive change at an accelerated pace to keep up with new consumer demands and viewing habits. But, to drive change, broadcasters must first acknowledge there are better, more effective ways of selling local TV inventory and encourage their teams to explore new options."
Shereta Williams, President, Videa
TV will capitalise on its strengths
"2017 saw some huge shots being fired in the battle for audience reach and effective targeting. The digital giants focused on massive data and extreme scale as their weapons. 2018 will see TV capitalise on its own strengths: big screen experience, brand safety, powerful customer data, and precision addressability in premium environments. The TV media-buying landscape will continue to test and learn the potential for automated and programmatic trading. Programmatic buying will be a key foundation of that automation; but the real prize is true end-to-end automation of every component of buying and selling on TV. 2018 will bring an even greater appreciation of the extraordinary explosion of big screen entertainment across every device and platform. The TV world should take a moment next year to enjoy its ascendance, and applaud the continued dominance of TV in the world of consumer entertainment."
Adam Johnston, Head of Advertising Technology, Sky
Bespoke digital video will engage storytelling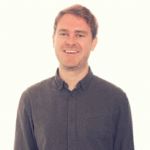 "Online video – having overtaken banners for the first time - is the primary reason display advertising grew 18% year-on-year; and we expect this trend to continue. More advertisers will take full advantage of bespoke digital video to better tell their stories and engage with people, rather than simply reusing content created for a different channel. More engaging opportunities include the increasing emergence of dynamic personalisation – where the creative delivered to each individual is dependent on environmental factors or viewer data. There's interactive video – particularly live streaming on platforms such as Facebook, Instagram, and Snapchat – which will continue to develop, as well as technologies such as projection mapping or spatial augmented reality, where 3D images are projected onto a flat surface. This will prove to be a powerful experiential marketing tool to wow consumers with new video experiences. 2018 will be an extremely exciting video year for advertisers."
Mike Reynolds, Senior Industry Initiatives Manager, IAB UK
Publisher-direct models are the future of video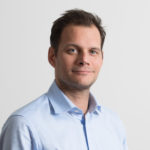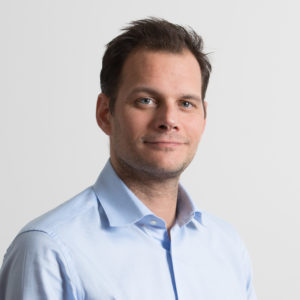 "As we move towards 2018, buying high-quality digital ad inventory at scale is still at the forefront of buyer's minds. The joining of forces and creating of alliances between publishers, especially in Europe, has created a dynamic service that can leverage and increase the scale of premium video content offered to advertisers. Collaborative efforts in a publisher-direct model are the future. These environments are safer for advertisers, as there are alliances between buying partners and publishers, giving more control and structure. Brand safety is still a priority for advertisers, and this will continue into 2018, with almost a quarter (24%) of UK digital advertisers claiming it is the most significant aspect of media quality. With the current issues around digital supply transparency and inventory protection, premium video can potentially offer a haven for marketers because of the way it delivers high engagement at scale on all screens and in a brand-safe way. In 2018, we must see a shift by publishers towards programmatic direct monetisation of ad inventory to maintain transparency in the digital supply chain and also to keep up with the changing needs of consumers."
Thomas Bremond, GM, International, Advanced Advertising, FreeWheel
2018 will see the marriage of AI, voice, and video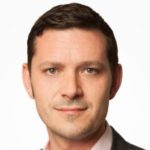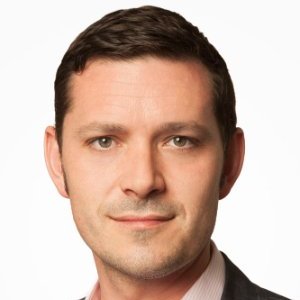 "If 2017 was the year outstream became mainstream, making up 52% of all online video spend, 2018 will be the year we see more innovation in video ads. AI is already being used in video to target individuals based on their interests and audience profiles, with the creative also being catered to each individual, based on their tastes and interests. As more advertisers realise the benefits of this hyper-personalisation, expect to see even more opportunities to dynamically personalise campaigns in real-time and self-assemble ads for every single impression. Next year, many brands won't have just one version of a video ad, or even two or three. Rather, advertisers will have a unique version of an ad for every consumer, assembled in real time. This year we have already seen interactive chatbots embedded within outstream video adverts; the next step will be the marriage of AI, voice, and video. This means consumers asking the video ad for more information about a product using their microphone, not just typing. With the rise of personal assistant technology, such as Google Home and Amazon Echo, consumers are going to become more comfortable using voice to interact with chatbots, and video ads will be able to benefit from this."
Justin Taylor, UK MD, Teads
The 'flight to quality' in video will continue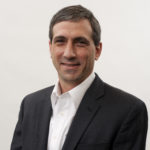 "For years, Videology has been stressing the importance of premium content, and appropriate context, when it comes to advertising effectiveness. The trend finally seems to be moving in this direction, away from cheap reach strategies focused on video's long tail. Why now? Several factors are influencing this flight to quality. First, issues of fraud and viewability in digital media came under the spotlight in 2017, prompting unease among advertisers about exactly where their ads were running. Secondly, the use of data, particularly first-party, is growing. With data comes not only the ability to target, but also the ability to tie back to performance, which highlights the difference in outcomes between advertising on long tail versus premium inventory. All of this suggests that the flight back to quality across all screens will continue in 2018. This is good news for broadcasters and cable networks that are bringing advanced data to their premium content on traditional linear feeds, as well as the new digital channels where audiences are now watching – including computer, connected TV, or mobile devices."
Scott Ferber, CEO & Founder, Videology
The future of connected TV will be ads, not subscriptions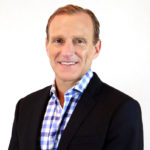 "Connected TV (CTV) is going to look a lot like the traditional TV of today, as I predict the next big wave of content will be majority ad-supported, not subscription-based. Beyond Hulu, Amazon and Netflix, that intend to spend USD$13bn (£9.73bn) on content creation in 2018, new, OTT-only content networks, such as Sony Crackle, PlutoTV, and Young Hollywood, are sprouting up on smart TVs everywhere. A hurdle to this growth, however, is growing consumer subscription fatigue. Subscription models are less attractive when 10 services end up costing more than cable and consumers are only interested in a handful (at most) of programming on each competing net. Enter a time-tested cure: advertisers. Advertising, not subscriptions, will drive the broad and universal adoption of CTV amongst consumers and the funding to support content creators. CTV brings together the best of the digital and linear TV advertising worlds with the added capability for data-driven targeting. And, with the friction-free buying tools of the programmatic world already embedded in digital video workflows, it will become a go-to for brands seeking to escape the dark alleys of short-form, long-tail video exchanges."
Mark Zagorski, CEO, Telaria
There will be a push to enable more audience-based campaigns on TV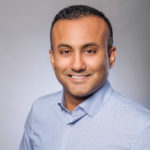 "The linear TV market, while facing continuing declines in ratings, will actually grow in revenue again in 2018. There is a flight to quality mentality with the biggest brand advertisers right now that have concerns around the well-known issues of fraud, brand safety, and measurement aspects of digital. That said, the TV industry isn't going to sit still, there will be a continued push to enable more audience-based campaigns on TV that can leverage a brand's or agency system's first-party data. This opens up the door for the few technology providers that can actually provide software and data solutions to power with buyers and sellers of linear. OTT's growth will make those experiences, and shows a bigger part of the 2018 upfronts. This again will require solutions that help connect user data to digital identifiers and linear viewing data. These are things that must happen for the industry to continue to grow, and to stay competitive with the FAANG giants in Video (Facebook, Amazon, Apple, Netflix, Google)."
Jay Prasad, CSO, Videoamp
Advertisers must look 'beyond the view' to push the industry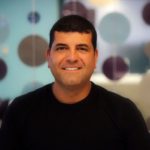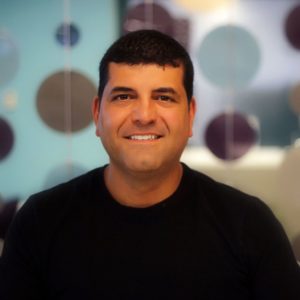 "Digital video is the best advertising offering available to brands that want to authentically engage their target audiences. Video will continue to dominate in 2018, as it increasingly encompasses people's everyday lives across a multitude of mediums. Brands are looking more and more to embrace the power of digital video on mobile, desktop, and connected TV to highly engage with people and drive them through a customer journey on a path to successful business outcomes. Video advertising has the unique opportunity to convey a brand message through sight, sound, motion, and emotion. There is a disconnect from current industry viewability standards that registers a video view when 50% of the video is visible for a minimum of two seconds, with the sound off. No matter how great an ad is, two seconds is not enough time for a consumer to fully interact with a brand message; and it certainly shouldn't be considered a billable event. Advertisers must look 'beyond the view' and continue to push the industry to address this issue in the coming year."
Glenn Kiladis, VP Product & Strategy, ViralGains