Smart Becomes ads.txt-Compliant; MNI Targeted Media Launches Attribution Solution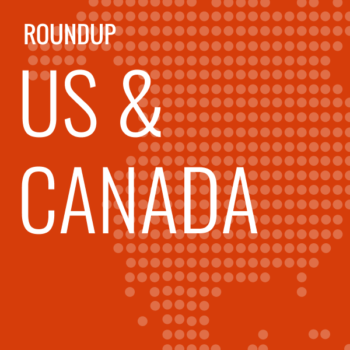 ExchangeWire rounds up some of the biggest stories in the US/Canadian digital advertising space. In this week's edition: Smart becomes 100% ads.txt-compliant; MNI Targeted Media launches attribution platform; engage:BDR lists on ASX; Smaato study shows doubling of mobile video ad spend; Kochava launches blockchain platform; and Advertising ID Consortium adds new members.
Smart 100% ads.txt-Compliant
Technology platform company, Smart, has announced a new policy allowing only inventory from ads.txt-compliant publishers to be offered to demand partners starting 20th of December. In pursuit of a fraud-free ecosystem, all unauthorised ads.txt domains will be blocked; and sites that haven't implemented ads.txt yet will continue to receive Smart's demand, but only for a short period of time. This move follows the ongoing support of the ads.txt initiative that Smart has been a part of since the beginning, encouraging both supply and demand sides to join the movement.
Michael Nevins, CMO, Smart, tells ExchangeWire: "Our partners around the world tell us they're proud of us for blocking all unauthorised ads.txt domains. Minimising domain spoofing is very important to us, because such tactics erode the basic trust that's so important to the advertising industry.
Quality affects the entire ecosystem. We tapped Gorka Zarauz as the first chief quality officer in order to ensure that Smart and its partners enhance the ecosystem's quality in all possible ways. We believe, and our partners agree, that in blocking all domains that don't use ads.txt, we will greatly increase the quality of available inventory and improve trust among advertisers and publishers. Quality is so important to Smart that we implemented this requirement even though we knew it would cost us some revenue in the fourth quarter. We're confident that taking this short-term loss will improve advertiser trust and benefit all of us in the long run."
MNI Targeted Media launches DataMatch Attribution Insights
Media planning and buying company, MNI Targeted Media, has launched an attribution platform called 'DataMatch Attribution Insights', giving clients an end-to-end profile of the individual users that make up their best audience. Built based on feedback from early adopters of their DataMatch platform, including perfectlyfree and Gulfstream Parks, DataMatch uses MNI's technology stack, The Omnipoint System, as well as mobile and offline data, to focus in on a client's ideal audience. And by using the client's CRM data, the offering helps marketers understand how an individual consumer responds to all aspects of the advertising campaign, across channels and devices.
"In a world where everything is being questioned and taken to task, the development of a verifiable attribution model steeped in ROI is of the utmost importance. This drove us to develop DataMatch Attribution Insights. The ability to tie back a specific, highly targeted media campaign to actual sales data is a game changer. The industry does not need to rely on implied and inferred information and data any longer, Matthew Fanelli, SVP of digital, MNI Targeted Media, tells ExchangeWire.
engage:BDR to list on Australian Securities Exchange (ASX)
Digital and programmatic advertising company, engage:BDR, will now be listed on the Australian Securities Exchange (ASX), after high revenue growth with a compound annual growth rate (CAGR) of about 48%, and is expected to now have an IPO market capitalisation on listing day of about USD$50m (£37.4m). Interest from local investors, and the credibility of the ASX, led to the company's decision to list on the Australian stock exchange.
As well as developing programmatic technology to manage video and display advertising for agencies, engage:BDR has also developed an influencer marketing product called 'IconicReach' to take advantage of the 48% of marketers who are planning to increase their influence marketing budgets going forward.
Ted Dhanik, CEO, engage:BDR, tells ExchangeWire: "engage:BDR choose to list on Australian Securities Exchange (ASX) because of the exchange's reputation for excellence and its ability to facilitate our ambitious growth aspirations. While our operations are headquartered in Los Angeles, ASX is considered a tier-one exchange and will offer the Australian investor the opportunity to gain exposure to the fast-growing US digital advertising and influencer marketing industry.
On a global scale, ASX's conservative regulatory environment supports an index with high-quality companies and brands. All of our IPO proceeds will be directed to pursuing our global growth strategy. I extend my thanks to the committed engage:BDR board, our shareholders, and team for making the listing possible and look forward to sharing our developments as a publicly traded company."
Smaato study shows mobile video ad spend almost doubles
Mobile advertising platform, Smaato, has released their Q3 2017 Global Trends in Mobile Advertising Report, after analyzing 1.5 trillion ad impressions made over the quarter. The data shows in-app advertising dominating mobile web in overall worldwide mobile spend by 85%, and also showed video ad spend almost doubling (+90% growth) in one quarter alone.
Additional insights showed advertisers paid the highest global eCPMs for millennials, capturing a 79% share, compared to other ages. Android increased their global share by 68%, but Apple iOS still dominated for advertisers with two-thirds of the world's overall market and a +30% higher eCPM, and China's smartphone ubiquity strengthened mobile ad values, with mobile ad requests increasing by +64% and eCPMs for ads on mobile devices in the country increasing by +74%.
"The global advertising industry is increasingly app-first. Not only are audiences spending more of their media time in-app, but advertisers are also spending more of their budgets in-app. As a result, Smaato's in-app share of mobile ad spend achieved a new record-high in Q3 2017", Ragnar Kruse, CEO and co-founder, Smaato, tells ExchangeWire. "As the precision targeting and transparent measurement capabilities of the in-app environment continue to become more refined, we expect that in-app advertising will become even more attractive and valuable for advertisers across the world in 2018."
Kochava launches blockchain digital ad platform
Mobile attribution and analytics company, Kochava, has launched OnXCHNG, a partnership program for their XCHNG platform, an open-source blockchain framework for the digital advertising ecosystem. First to join the partnership programme, Kochava has announced nine co-founding partners including AerServ, AppLift, Appodeal, Chartboost, DCMN, Kiip, PubNative, Parrable, and Priori Data.
As well as having early access to the XCHNG codebase and architecture, OnXCHNG partners will be involved in XCHNG's roadmap development and be the first to provide services and bring their inventory to the XCHNG ecosystem. Launched in October, the XCHNG blockchain-based system offers a digitised and tokenised IO, making the transaction process between buyers and sellers more efficient and transparent. Token incentives will be given to partners in the OnXCHNG programme.
"With the persistent issues in the digital advertising ecosystem, such as ad fraud and brand safety, the industry is ready for a sea change. But often, the industry is resistant to disrupt the status quo, especially when there are so many players with skin in the game, each with their own priorities. XCHNG allows all the different players to continue participating in the ecosystem, all the while delivering the transparency that the industry badly needs.
We have gotten strong responses from industry heavy-hitters so far, and we are excited to announce the first wave of OnXCHNG Partners. To begin, we've focused mostly on publishers and ratings providers to ensure that there is high-quality inventory for when we onboard advertisers to XCHNG", Charles Manning, CEO, Kochava, tells ExchangeWire.
The Advertising ID Consortium announces new members
The Advertising ID Consortium, the open identity solution for the digital advertising ecosystem, has announced new platform partners agreeing to join the Consortium, that represent publishers and advertisers from across the internet, supporting a framework that combines cookies with identity solutions enabling advertisers to target users with tailored messages, helping publishers to monetise their inventory, and improving advertising relevance for consumers.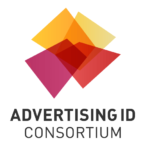 The newest members join founding members, AppNexus, Index Exchange, and LiveRamp, and include: Adform, Aerserv, Amobee, DataXu, DistrictM, IgnitionOne, LiveIntent, Numberly, PulsePoint, Roq.Ad, Sizmek, Thunder, TradeLab, Unruly Group, and Videology. Additionally, The Trade Desk has agreed to support the Consortium's identity framework by making its ID solution compatible with the Consortium's Open Ad ID. The involvement of additional advertising technology platforms gives the Consortium the critical mass needed to expand.
"The Consortium is yet another example of independent companies joining forces to combat issues the programmatic industry has faced for years", said Drew Bradstock, SVP of product at Index Exchange. "The Consortium, along with initiatives like header bidding and ads.txt, will serve as long-term solutions for all facets of the industry."
"This consortium is a significant milestone in the natural development of programmatic, given its need for transparency and the maturity of its players and buying techniques", said Vincent Mady, CTO at Tradelab. "ID unification is unavoidable in a market fragmented by mobile and consumers' multi-screen habits, as well as the need to build a trustworthy relationship with a person over a long period of time. The dream of connecting branding with performance (including drive-to-store) will become a reality: the market of digital advertising is (finally) leaving the Stone Age!"