How Will Advertising Industry Infrastructure Change in 2018?: Experts Predict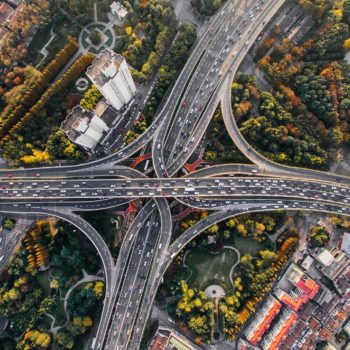 2017 has seen quite a few changes across the digital advertising ecosystem, but will we have to look forward to next year? In a series of features reflecting on the past year, and looking ahead to what we can expect in 2018, ExchangeWire invites over 100 thought leaders from across the industry to share their views. In the latest installment of the series, experts predict what the industry will need to face in the upcoming year.
Consolidation will continue to clear the ad tech clutter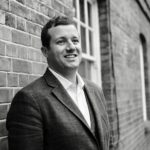 "2017 marked the start of a welcome period of consolidation within the ad tech industry. The ecosystem is grossly overcrowded – too many unnecessary 'solutions' exist that overstate their expertise in solving key challenges such as brand safety. Alarmingly, many of these providers are not operating transparent and fair processes, putting the entire industry's reputation at risk. The benefit of consolidation is that ineffective solutions will begin to drop away and only those with relevant propositions and global scale will survive. 2018 will see the clutter continue to clear; and by the end of the year ad tech will be a far superior industry, focused on delivering optimal customer experiences and highly personalised advertising."
Andrew Morsy, Managing Director UK, Sizmek
Solving identity will need to happen in 2018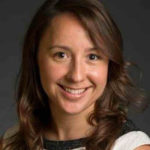 "Solving identity will be the single biggest challenge we will face in 2018. With GDPR and ePrivacy regulations coming into effect, brands and publishers alike will likely increase reliance on first-party data. Yet fragmentation will be unavoidable as a new connective tissue beyond the cookie begins to take shape. Most solutions will only provide a partial understanding of people, so collaboration and differentiated partnerships that could help bridge those gaps will be necessary. One of the positive outcomes, however, is that we may see consolidation of the intermediary space. On the one hand, those that offer real value will need to find alliances to create more robust propositions; conversely, those that offer little to no value will struggle to survive. These seemingly opposing forces (fragmentation and consolidation) will influence a new definition of audience and identity that will shape not just advertising, but marketing as a whole."
Ruth Zohrer, Head of Connections Planning & Marketing Technology, Mindshare UK
Technology & efficiencies will improve to meet stringent requirements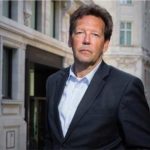 "The overriding industry theme in 2017 was transparency. This crusade will continue in 2018: agencies, publishers, and their partners will be expected – indeed, demanded – to ensure brand-safe, fraud-free, transparent, high-quality environments and trading conditions for their campaigns. Brand owners, further sensitised by global scrutiny and emboldened by the introduction of GDPR, now have the information and confidence to demand clarity, quality, and value in all parts of their communications chain. This confidence may manifest itself in more brand clients following the early adopters in directly running their own campaigns. Programmatic campaign delivery still represents a challenge for many – we can expect efficiencies here to improve quickly, as technology rises to meet increasingly stringent requirements. Even more importantly – advanced knowledge and experience are key. We need to encourage effective communication: jargon quickly turns to terminology, so the onus is on business leaders to continuously educate their teams."
Hugo Drayton, CEO, Inskin Media
Trust across the programmatic supply chain will be key to growth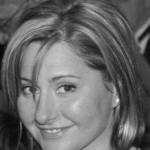 "Building trust throughout the programmatic supply chain will, without a doubt, be key for the industry in 2018. Global programmatic display spending in 2017 is expected to hit USD$45bn (£33.6bn), yet overall global ad spend is predicted to reach USD$584bn (£436bn) – nearly 18 times the amount of programmatic spend. Programmatic's ability to capture more of that market share is contingent on the industry's ability to overcome some significant trust issues. A big part of overcoming these challenges comes down to the actual technology that is used to facilitate ad transactions, and cultivating broad support around the industry initiatives, like ads.txt, that help buyers to identify the technology partners they can trust from low-quality players only looking to make money. As buyers become increasingly engaged in how their ad dollars are spent, and lean on industry initiatives to make smarter decisions about technology partnerships, we'll continue to see the market consolidate around a very selective group of high-quality and trustworthy companies. Overall, the onus is on all stakeholders to strengthen our relationships and build greater trust between publishers, buyers, and the technology partners that connect them. This will not only lead to more dollars coming through programmatic, but it will also build confidence among advertisers to expand programmatic buys into channels like TV, IoT, etc."
Teri Gallo, SVP, Global Corporate Business Development, OpenX
Data ownership will become very important in 2018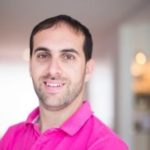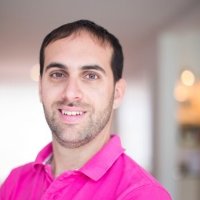 "2018 is becoming a pivotal year for many in our industry. Likely, the Luma map of 2019 will look much different from 2017's edition. Let's start with some challenges that will have a negative impact on traditional verticals, such as attribution companies and ad-servers: GDPR (I'll leave it to others to delve into this one in more detail) and iOS 11. The latter will disrupt whole classes of companies, as the 2017 rules won't apply in 2018 anymore. I, for one, think that the impact is not adequately understood by our industry. We, as an industry, should combine forces (not against legislators, but more against large industry players that want to literally own the stack) and put much more trust in endeavors such as DigiTrust, et al. On a more positive note, I believe we will see a lot of emerging technologies surrounding digital TV (such as OTT) that will sprout. Think data, attribution, planning, and buying technologies. I don't see any clear winners yet, so we'll have many new entrants (and older ones that use their agility to move into this space) and a lot of hype. Lots of money to be earned here. What to think about these large consulting companies that have been trying to understand ad tech for so many years? You know what: they are figuring it out (and likely reading this post). I wouldn't be surprised if some of the 'de-Lumascaping' that I predicted above will be caused by the big five (EY, Deloitte etc.). These companies have traditionally been very close to brands, and can leverage these pre-existing relationships to buy into the media (and marketing) stack. I want to share one additional prediction with you, that I have actually been predicting for many years now: data ownership becomes much, much, much more important in 2018. Data today is being transacted like it is a commodity, which should not be the case. Companies should think carefully about their data, what value lies within, and who they would like to share this value with (and against that costs). If anyone will accept my bet, I'll be putting down some hard cash on this one."
David de Jong, CEO & Co-founder, Screen6
Holdcos bouncing back in 2018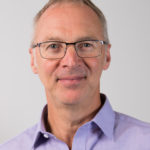 "The dynamic of the ad tech landscape is changing and holdcos are under increasing pressure to deliver longevity to clients. Simultaneously, clients are more short term with their objectives and increasingly protective of their advertising budgets. This is in part due to concerns around transparency and the imminent GDPR legislation, and this state of uncertainty has paved the way for consultants, specialists, and independent agencies to tackle these challenges strategically, head-on. 2018 is likely to bring a bounce back of holdcos, as we see a more prominent role, and greater investment in, specialist companies that will, and do already, sit within them. This strategy will position holdcos as an effective alternative to walled gardens, with the added power of more traditional media capabilities, such as TV, greater collaboration and scale, and sheer market coverage. Consultants, specialists, and independent agencies will still be the choice for clients who need an agency to take the macro, overview approach most businesses require, but with added long-term financial security."
Chris Dobson, CEO, The Exchange Lab
Ads.txtIndustry InfrastructurePredictions