Enhancing Your Shopper Experience with Data
by Hugh Williams on 19th Feb 2018 in News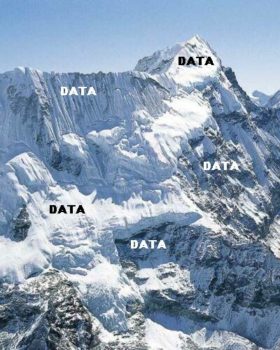 Whether your retail business is marketing online or from a physical location, your bottom line relies on one thing: shoppers. Both shopping facilities and shopping habits have shifted over the years; and you probably don't dress, talk, or behave in the same way that you did a decade ago. In this piece, Ken Parnham (pictured below), general manager, Near, tells RetailTechNews that this is the same principle you should apply when building the perfect shopping experience.
The shopping experience has evolved and is continuing to do so. Product trends, marketing techniques, and payment methods constantly move in the retail landscape. When you truly know who your shopper is, how they shop, and where they shop, you can start to build some meaningful cross-channel marketing strategies that boost your visibility and bottom line.
Shoppers can typically be identified using one of three profiles: 'The Loyal Shopper', who sticks with the brands they like; 'The Explorer', who is thorough on research and reads reviews before making a purchase; and 'The Uncertain Shopper', who is undecided about a brand, and tends to visit physical stores looking for the best options and offers.
No matter what type of shopper you have visiting your store or website, most shoppers today make decisions in split seconds. This is thanks to the multiple touchpoints available to them when shopping and the smart devices they have at their disposal.
Shopper deep dive with data
With the right data insights, retailers can get to know who their shoppers are and how best to appeal to their needs.
Let's take a look at some research conducted by Near recently. We analysed UK shoppers during the Boxing Day sales to determine their preferences when shopping. The results revealed fascinating insights into the behaviour and characteristics of shoppers on and off the high street. Using this data, we can extract three key metrics to determine where retailers need to go next with their marketing strategies.
1) Know your customers' preferred shopping outlet 
The study found that 42% of M&S shoppers preferred to visit the New Bond Street outlet, while 42% of Zara shoppers preferred the store on Oxford Street. Using this data, M&S could focus on implementing relevant product assortment strategies and relevant merchandising display for their New Bond Street store that could attract Zara shoppers shopping on Oxford Street.
Also, M&S could promote their clothing line on display advertising outside the Zara store to Zara shoppers who'll be receptive to seeking out other nearby clothing stores.
2) Prepare for the latest sales event by getting insights from previous events
Last year's Black Friday was the biggest e-commerce shopping day in the UK ever recorded. If you want to capitalise on this mammoth sales event, you need to be prepared. You'll need to drum up interest and excitement early and ensure you are optimised for Black Friday across every channel. Again, your data can give you the insights you need to predict how and where shoppers will gather for bargains on the big day.
Our study on Black Friday in the U.S. found that fashion retail chains saw a higher (47%) footfall during Black Friday compared to sports retail (11%) and accessories retail (11%). By comparing these findings in UK, sports and accessories brands can use a more focused omnichannel strategy to increase walk-ins during the holiday season.
3) Know your customers' preferred shopping screen
When it comes to identifying how and where your shoppers pick up their purchases, data can be invaluable. By analysing offline footfall and online visitors and comparing these to your sales number per channel, a picture will start to emerge that shows which channels are trending. For example, you might be receiving more online sales via mobile devices than you are receiving offline sales. Analysing this with your spend per channel can help you direct your efforts to the sales channel that's working.
Inadequate data today means losing your edge
In the race for the competitive edge, retailers must rely on high-quality and robust sets of data in order to stay at the top of shoppers' minds and relevant within their industry. Lack of geolocation data, inadequate data sets to get context, and failure to analyse insights effectively, often means losing out to the brands that have their finger firmly on the pulse of shopper data.
DataLocationMobilePersonalisation