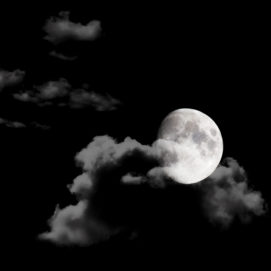 Advertising Association and WARC's Expenditure Report shows that UK mobile ad spend rose by 30.7% year-on-year in 2017, representing the eighth year of growth. This is only set to grow in 2018, with a further overall market growth of 2.8% anticipated. However, brand safety and invalid traffic continue to be prevalent issues for the industry, says Craig Tuck, managing director UK, RhythmOne. In this piece for ExchangeWire, he takes a look at the most common methods of ad fraud that are currently plaguing the mobile ad market.
The growth of mobile, whilst incredibly promising for brands and the industry, will also, inevitably, attract new agents when it comes to duplicitous activity. As such, many of the techniques used to perpetuate fraud have migrated from desktop to mobile. In order to understand this constantly evolving threat, advertisers should be aware of the various methods used and how to better mitigate against it. Let's take a look at the most prominent methods of mobile fraud used in today's market.
Audience Fraud
One very common type of mobile ad fraud involves mislabelled inventory, often incentivised inventory (whereby visitors receive points for clicking) that isn't labelled as such. Incentivised inventory performs strongly on click-through and install metrics, but delivers users who are unlikely to engage in any meaningful way or provide real value to the advertiser.
This method is chiefly popular because incentivised inventory is cheaper than non-incentivised. For example, someone can buy inventory at incentivised prices and then re-sell it at non-incentivised rates to skim a lot of money off the top. Those companies focusing solely on cost-per-install (CPI) are more susceptible to these types of mobile ad scams. They could be unintentionally optimising dishonest inventory.
These types of agents can also take advantage of misleading targeting data. This is achieved by reselling impressions in differing locations and demographics. When networks aren't able to deliver enough volume to meet their clients' demand, they often buy surplus inventory from others to fill the gaps. This means ad impressions can go through many sellers and resellers, each taking a cut and each with the potential (and motive) to obscure critical information. This can make it incredibly difficult for a network to tell what it is that it is being re-sold.
Impression & click fraud on mobile
In this scenario, an app can either load multiple ads at once and 'stack' them so consumers only see one, or it can load ads in the background when the app isn't even active. In both cases, advertisers who buy those impressions hoping for a chance to engage with an end user will be sorely disappointed, because the user will never see the ad, let alone click on it. This happens with both banners and video.
Click fraud is another common and perhaps best-known tactic. Examples of this include investing in bot farms, supplying fake traffic to ads that the user never sees in order to drive revenue. This, combined with impression fraud can be very lucrative for agents, but a big headache for brands and buyers.
Install Fraud
Thus far, the most complex kind of deception on mobile is install fraud. In order to mitigate against this, advertisers who are looking to drive legitimate installs must look closely at engagement post-install. Otherwise, the numbers will look great, but not actually mean anything.
A bad actor may have a large number of physical or virtual devices with sophisticated software that spoofs clicks, downloads, installs, and first opens. After each install, the virtual machine's device identifier is changed so it can rinse and repeat.
Working towards a solution
These types of fraud are problematic across the industry. Left unchecked, brands will continue to spend money on advertising that is never seen by their target audience. The problem also presents brands with a new, but irrelevant, user base that is either fake, or who have limited interest in engaging with the brand. Ultimately, fraud in the industry will erode relationships within the ad tech industry. To combat fraud, we need to be vigilant and keep on top, and even ahead of, bad actors and their evolving methods.