Weekly Focus: Alibaba Bolsters SEA Focus with Lazada Investment Boost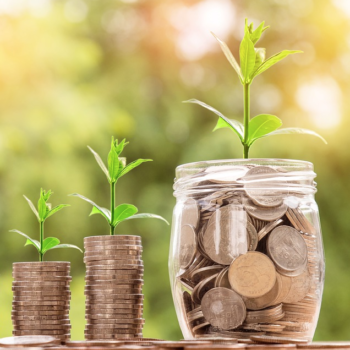 This week, Alibaba Group takes the spotlight with its USD$2bn (£1.44bn) investment in Singapore-headquartered e-commerce operator Lazada, as it ramps up it expansion plans for Southeast Asia.
This would push its total investment to USD$4bn (£2.88bn), following its initial USD$1bn (£721.79m) purchase in 2016, for a controlling 51% stake in Lazada Group and another USD$1bn last year that drove up its share to 83%.
Alibaba said the latest fund injection would "accelerate" its expansion plans for Lazada in Southeast Asia, which it described as "a key part" of its global growth strategy. The investment also would further integrate Lazada into the Chinese tech giant's ecosystem and tap its resources, enabling Lazada to better support merchants and consumers in this region.
The Singapore-based e-commerce site currently has operations in Thailand, Indonesia, Vietnam, Malaysia, and the Philippines, peddling more than 260 million SKUs from 145,000 local and international sellers.
In addition to the new investment, Lazada also would be led by a new CEO, with its founder and current head Max Bittner moving on to serve as senior advisor to Alibaba.
Current Lazada chairman, and one of Alibaba's founding employees, Lucy Peng, would take over as the new CEO.
Peng said: "With a young population, high mobile penetration, and just 3% of the region's retail sales currently conducted online, we feel very confident to double down on Southeast Asia. Lazada is well-positioned for the next phase of development of internet-enabled commerce in this region, and we are excited about the incredible opportunities for super-charged growth."
Thai 7-Eleven Taps Facial Recognition to Analyse Customer Activities
Over in Thailand, convenience store network 7-Eleven has unveiled plans to deploy facial recognition across its 11,000 outlets in the country, where the chain is operated by local conglomerate Charoen Pokphand (CP).
The group would work with U.S.-based Remark Holdings, which would deploy its KanKan technology, to tap gesture recognition to capture and analyse data on various in-store activities. These included footfall traffic, length of time customers remained in specific aisles, staff movements, and customers' emotions as they browsed the store.
Some 10 million customers a day visit 7-Eleven stores across Thailand.
The facial-recognition system also could identify 7-Eleven's loyalty programme members to enable store managers to offer promotions that catered to the customer's preferences, according to a Financial Times report.
In addition, machine-learning capabilities in the system would help 7-Eleven identify ways to tweak its inventory to better cater to demand for specific products in individual stores. This would allow the chain to reduce cost and improve margins, CP's group chairman Soopakij Chearavanont said.
According to Remark, images of human faces would not be stored on servers and only facial features – rather than entire faces – would be analysed to generate data, which was encrypted.
JD.com Enters Connected-Car Business
Chinese online retailer JD.com has made its foray into the connected-car industry through a partnership with local auto manufacturer, Geely.
The collaboration would see JD.com's smart-home platform, Alpha, integrated into Geely's 2018 Boyue sports-utility vehicles, enabling these drivers to remotely control more than 1,000 smart-home appliances and devices, including air conditioners and lighting.
They would also be able to make online purchases directly from their cars, JD.com said, enabling them to buy auto supplies and other supplies. Drivers could further access various services such as smart reminders, vehicle management, voice control, and location services.
In addition, car owners could remotely check on the status of their vehicle and turn on the air conditioning before making their way from the house to the car.
JD.com's vice president Li Kefeng said: "This partnership will bring unprecedented convenience to car drivers. As we continue to push the limits of retail – online and offline – by integrating new smart solutions and products, our advanced technology is making it easier and more convenient for our users to shop wherever and whenever they choose.
"In extending Alpha to cars, the sky is the limit in terms of other connected services we can offer drivers in the future", Li said.This content was originally published in RetailTechNews.
AIAlibabaChinaE-CommerceIn-storeLocation