Google's Crackdown on Ads – Let's Just Read Between the Lines Here
by Sonja Kroll on 29th Mar 2018 in News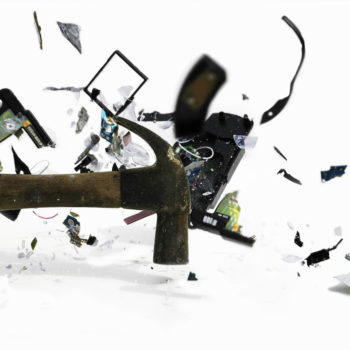 Google has been blocking ads it deems intrusive since mid-February. In this opinion piece for ExchangeWire, Oliver Gold (pictured below), UK managing director, YOC, looks at the new rules as they are now permanently enforced, investigates how they came about, and explains what the changes mean to advertisers and publishers.
On 15 February 2018, Google began making changes to the web by eradicating ads it deems annoying or intrusive to users. It used an industry trade body known as the Coalition for Better Ads (CBA) to decide, on our behalf, which ad formats were annoying and which ones web browsers should block. The Coalition used its data and research methodology to do just that. It was decided that the following types of ad would be blocked:
Intrusive ads: the worst-offending ads will be blocked outright, including 'pre-stitial ads'
Autoplay adverts: videos that automatically play adverts with sound
Adverts that take up more than 30% of the vertical height of a page: ad density is measured against the main content portion of the page, not the viewport
Oh, and Chrome will provide a small pop-up window when users access a site if all the adverts have been blocked, giving them the option to allow the ads. That's nice.
Interestingly, when the CBA publicly presented the material in full, it removed Google and its 18 company employees' names and described it as the Coalition's research, when in fact it was Google that conducted most of the research. OK, so they didn't want to draw attention to the influence they had. That's understandable, because the last thing they'd want is another multimillion-dollar fine like the one imposed by the Competition Commission of India, plus all the bad press that came with it. I get that, so let's just go a little deeper into this.
Companies had to pay a whopping USD$100k (£71k) to get a seat on the CBA board – this was reported in the Wall Street Journal last year. Other board members included Facebook (who are not subject to the ban on autoplay video ads) and Microsoft, who have no plans to follow in Chrome's footsteps.
Chrome vice president Rahul Roy-Chowdhury reassuringly wrote in a blog post: "The changes from the CBA findings may also contain Google ads. To us, your experience on the web is a higher priority than the money that these annoying ads may generate." That's very commendable, but according to U.S. publication The Journal, other coalition members said the blacklisted ad formats "generally don't apply to Google's own business". In fact, many of Google's own ads will virtually breeze through the new filters.
It's worth noting that Google and Facebook dominate the online advertising market. According to eMarketer, together they account for over 63% of the USD$83bn (£58.55bn) spent on digital ads in the U.S. alone.
Is it a crackdown on the competition?
Possibly. The standards were intended to be voluntary, but they're not. And they exempt one of Google's most significant forms of advertising: the pre-roll video ads that run before videos on Google's YouTube.
Is it clear?
No, it isn't. There are guidelines about ad density being higher than 30%, full-screen scroll over ads, and so on. So, ads that take up more than 30% of the vertical height of a page. Then ad density is determined by summing the heights of all ads within the main content portion of a mobile page, then dividing by the total height of the main content portion of the page.
Got it?
You probably haven't. The rule is unclear because it doesn't take into account the publisher's site, page sizes, and the content that's wrapped around the ad. It doesn't consider the size of the ad in relation to the content. This 30% rule could make the ad fall outside the guidelines, but it would be unfair to block them. It's a grey area and very confusing. In fact, many publishers are unclear about the rule and I think it's going to be a problem.
Is it fair?
Not really. The decision on what content should and shouldn't be run ultimately falls to the publisher. I don't think it can be made by a third party. Publishers that joined the CBA did it as part of a voluntary self-commitment, not for outsiders to interfere in their websites.
So, where do we go from here?
Individual publishers are approaching CBA guidelines with varying levels of caution. Some continue to run interstitials outside of Chrome browsers; whilst others have completely blocked formats that most other publishers continue to accept on Chrome. The market is crying out for CBA-compliant rich-media options, which has created an opportunity for innovative ad companies to capitalise on the situation. YOC recently developed the YOC Understitial Ad Mini, which is a CBA-compliant, scaled down version. Ad-density is measured against the main content portion of the page, not the viewport. In the classic YOC understitial ad, as the user scrolls down the page, a viewport window reveals the ad, which appears native and in line with the site's content. Even our most cautious publishers are happy to accept this format.
So, we know that the industry will develop new ad tech that complies with the new rules; but what we don't know yet is whether the new rules are going to cause more financial penalties and further industry mistrust for Google. Although this latest CBA ruling came into effect on 15 February, you had 30 days to get your house in order, which means that you needed to be fully compliant by 19 March.