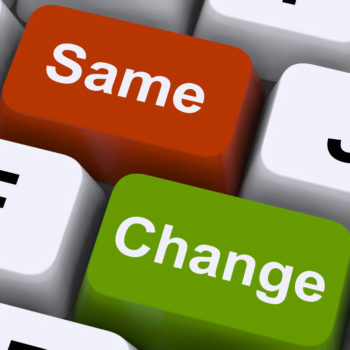 As we end the first quarter of 2018, we are in midst of a momentous year of change for the programmatic industry and the wider digital industry. Ahead of his keynote speech at ATS Madrid on 12 April, Simon Halstead (pictured below), head of open demand, international, Oath, explains why the changing advertising landscape is paving the way for new partnerships and innovations.
2017 was a year dominated by the calls for greater clarity and transparency from advertisers. Last year's IAB Europe's Attitudes to Programmatic research showed 46% of advertisers cited fraud as a bottleneck to investment, and 37% called out brand safety. Both metrics were up significantly year-on-year. Unilever's Keith Weed, P&G's Marc Pritchard, and others, all called on the ad industry to take more responsibility for transparency.
This call to arms has compelled both companies and industry organisations to respond; and we have already seen significant transformation. Last May, the IAB Tech Lab released ads.txt, a simple .txt file, enabling a publisher to identify which sellers on SSPs are authorised to sell or resell inventory. Adoption rose rapidly through Q4, and, in Q1, major DSPs, including BrightRoll, Google's DBM, and the Trade Desk, have introduced levels of decisioning based on the ads.txt file and given this control to buyers. Every publisher should be embracing ads.txt, listing its authorised partners, and understanding why it is enabling partners onto its file.
Fraud will always be a challenge for the industry, but a deeper focus from players on both the buy and sell side to address these challenges is gaining traction. We must also remember that ads.txt is the first iteration of a solution; and IAB tech labs is working on further enhancements as well as its ads.cert programme. Ads.cert is the opportunity for a publisher to digitally certify and sign the opportunity it is delivering, but implementation is tied to the adoption of Open RTB 3.0 standard.
Everyone in the industry continues to work on managing and removing invalid traffic, and addressing questions around nonhuman traffic. At Oath, we utilise a mix of human monitoring, deploy our own proprietary technology, and work with industry leading third-party solutions to protect against fraud.
IAB Europe recently produced an overview guide to transparency, enabling players at all stages of the ecosystem to ask questions of their selected partners and understand the flow between them. Enabling more informed discussion between stakeholders will help drive the industry forward.
As you all know, we have a significant regulatory event ahead of us, and this is requiring the industry to work together and partner for solutions. The GDPR will be legally enforceable from 25 May, and publishers, exchanges, and buyers are all working to be compliant in time for this date. At Oath, we are supporting the IAB EU consent framework initiative, and the passing of consent fields in the Open Real Time Bidding standard.
We are gaining consent from our users, and providing a framework for publishers to manage their own consent management. The GDPR will open fresh opportunities and publishers have an opportunity to collect consent, provide insight, and be transparent to users on how their data is used. We will also see a renewed focus on the value of context for advertisers and publishers. The GDPR will, ultimately, present an opportunity for new models (or new old models) of advertising to be developed, and innovation will pave a new course in this fast-moving industry, such as Truth's recent blockchain-verified campaign.
Change is nothing new to this dynamic industry, as even the models of trading are changing and developing. The push for programmatic guaranteed is gaining further traction; and we've seen models of header bidding develop beyond display into mobile and video. Similarly, some SSPs have moved to first-price header bidding models and Microsoft moved to a first-price model globally. Our initial experience has been positive from both a yield and partner perspective and 2018 will be the decider on which model dominates. We've also seen header bidding develop into client-side or ad-server activity, and we continue to progress towards an holistic yield managed inventory approach.
One year ago, ads.txt didn't exist. One year ago, Oath didn't exist. It was only in June last year that Yahoo and AOL came together as one company powered by Verizon, bringing together a portfolio of media and technology brands. This year, we continue our own journey of transformation with the consolidation of platforms to create a unified and differentiated global advertising platform. Our industry, as a whole, is in a period of rapid change and transformation, which has seen providers pull away from European operations, such as Drawbridge and Pivot, and ad-tech players like Rocket Fuel acquired. We have seen new consortia develop, in terms of publishers grouping together, or platforms and publishers working together for shared identity solutions.
This new era in our industry will usher in a whole raft of new partnerships and innovations. The landscape is changing all around us and the winner will be those who can innovate and lead in this transformation.
Simon Halstead will be delivering his keynote speech at ATS Madrid on the topic of the transformation of the ad-tech industry. Tickets are available here, but selling fast.
ATS MadridEMEAIndustry Infrastructure