Supply Chain Survival: Why We All Have a Role to Play in Creating a More Transparent Advertising Industry
by Sonja Kroll on 6th Apr 2018 in News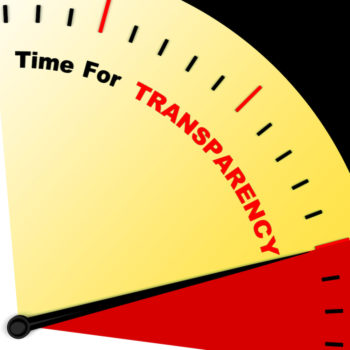 With platforms overhauling their metrics offerings to bring greater clarity to advertisers over how paid-for media placements perform, and major advertisers withdrawing their ads from networks that fail to deliver transparent insights, 2018 is set to be a turning point in terms of transparency. Andrew Morsy (pictured below), UK managing director, Sizmek, comments on the year ahead.
Three billion pounds. This is what UK programmatic ad spend is set to surpass in 2018. When companies spend this kind of money to promote their products, services, and brands, they understandably want to work with partners who deliver results as well as those who provide open and flexible business models. That's why in the last year we've seen growing demand for more transparency when it comes to pricing, performance, and the involvement of all parties along the supply chain.
Many, including Sizmek, believe 2018 is set to be a turning point. It will be the year in which we call for an end to the blackbox, lift the lid on how tech works, and show exactly what's being spent, with whom. In the next 12 months, transparency will become a real business differentiator in our sector.
The call from the industry
In this new transparent era, agencies and advertisers want (and are now getting) more control over the media they buy. And they want a handle on the data and tech fees they pay various players in the digital supply chain. In a sign that the major media partners are sitting up and taking notice, Facebook revealed it is looking to provide more clarity on its advertising services, which is only positive news for the industry. This highlights the increasing importance of total transparency in the digital advertising pipeline; but now every player in ad tech needs to take this seriously.
In addition to Facebook's move, last month Unilever threatened to pull its advertising from the world's largest ad platforms if they didn't clean up their act and demonstrate a more transparent, open approach and willingness to show what's working or what isn't. This is why Sizmek promised total transparency in January this year, having listened to the market's need for greater visibility and control over ad spend.
Embracing the opportunities
While achieving total transparency across the entire supply chain might seem like an uphill battle, the move will prove fruitful for the businesses willing to embrace it. Whereas previously advertisers felt they may have to sacrifice performance and results for insights into costs and performance, this no longer needs to be the case. In fact, with greater visibility into insights and consumer patterns, brands can better inform not only campaigns, but their entire marketing strategies. This creates added value that ad tech partners can use to differentiate themselves from more closed, less transparent walled gardens. And it fosters an ethos of partnership between vendors, media agencies, publishers, and advertisers.
What's next?
Demand for transparency from the clients we serve means we must all pay attention to their needs and concerns. Brands, advertisers, and media agencies are all looking for more confidence in the way ad tech works and how much it costs them. By working together, heading for the same level of transparency, and using the right technology, we can secure the future of the industry and ensure greater trust in the work we do and the ROI we can deliver.