The Future of Personalisation: Q&A with Monetate
by Hugh Williams on 18th Apr 2018 in News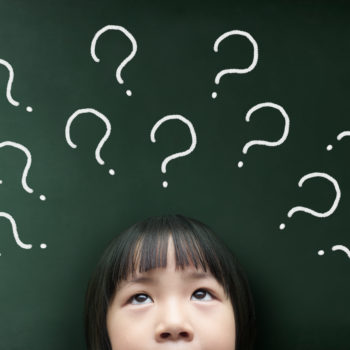 Whether it's in-store, on their laptops, or through their mobiles, consumers expect an increasingly personalised shopping experience. In this Q&A with Jens Vang Lauridsen, vice president EMEA sales, Monetate, he explains why personalisation is a necessity, whether retailers are paying it enough attention, and how innovative technology, such as voice, will change the way personalisation works.
RetailTechNews: Why is personalisation so important for retailers?
Jens Vang Lauridsen: Personalisation is everything to retailers now because today's consumers demand and expect personalised experiences across every channel. Consumers know retailers have access to an unprecedented amount of information on their buying habits and preferences, so they expect that information to be used to improve their experiences. Retailers that are not using personalisation options like product recommendations, or dynamic content to deliver one-to-one personalisation, today will likely lose customers and, ultimately, market share.
How will the adoption of voice-activated devices impact personalisation?
Voice-activated devices will have a significant impact on personalisation and most retailers are not ready for this, yet. With the fast-growth of devices like Alexa and Echo Dot that enable logo-less search, it is going to be important for brands to enable rich search via voice commands. And because these searches will not be on a screen, branding will have to be done differently.
Will voice assistants have a positive or negative effect on a retailer's ability to engage consumers and drive customer experience?
When done correctly, voice assistants will have a positive effect on a retailer's ability to engage consumers and drive customer experience. If you think about it, it is just another channel or way to engage consumers. However, this means it will be very important for all technologies to be in sync across the enterprise. Mobile apps, voice-enabled, and everything in between, need to be aligned to deliver a seamless and positive customer experience.
How can personalisation be used to compete against Amazon's ever-growing customer base?
Personalisation can be used to compete against Amazon's ever-growing customer base by helping brands to become more customer-focused than ever. Amazon offers endless options; but highly personalised, omnichannel retailers can have a leg up on Amazon by knowing more about their customers, continuing the experience across all channels and making strong brand connections with their buyers. That is not something Amazon excels at, at least not for now.
What does the future hold for personalisation in retail?
The future of personalisation for retail is still in the early days, I believe. Retailers using innovative technologies like AI and voice-activation can lead the way we market and engage our buyers. The more we can personalise our communications and interactions with consumers, the better we can help them. That's what this is all about – helping the customer with what they need.This content was originally published in RetailTechNews.
E-CommerceInvestmentPersonalisationTechnologyVoice assistant