Amazon on Hunt for Indian Deal; Kroger Fighting Back with Ocado Deal
by Hugh Williams on 25th May 2018 in News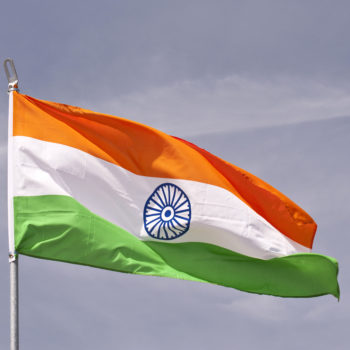 RetailTechNews' weekly Amazon watch brings you some of the company's biggest moves from the past seven days, analysing how the giant is revolutionising the retail space. In this week's edition: Amazon on Hunt for Indian Deal; Kroger Fighting Back with Ocado Deal; and Google Will Cut Alexa's Market Share.
Amazon on Hunt for Indian Deal
After failing to crack the deal with Indian e-commerce giant Flipkart, retail giant Amazon is said to be in talks with India's largest brick-and-mortar retail company, Future Retail, to acquire a stake.
This development was first reported by FactorDaily, which quoted sources as saying that Amazon is looking to pump in roughly USD$600m (£449m) for a 10% stake in the company.
The Walmart-Flipkart acquisition has brought focus on the grocery market, which is Walmart's area of specialty. The sector is expected to heat up in the coming months with BigBasket, Grofers, Flipkart, Amazon, Paytm Mall, and Future Group upping their game to capture the Indian market.
Any deal here would add to Amazon's already significant presence in India. An analyst from Citi Research says: "We believe the India e-commerce market will grow over 10 years to USD$202bn (£151bn), and that Amazon could capture 35% of this market. That suggests that Amazon India could be currently worth USD$16bn (£12bn). In short, not only do we believe that investors continue to underestimate the value of Amazon's existing Emerging International Retail Markets businesses, but also the pace and value of its recent international expansion effort."
Kroger Fighting Back with Ocado Deal
Kroger has partnered up with Ocado to create its own food-delivery network. The deal comes in light of Amazon and Walmart siphoning off food customers from America's largest grocery chain.
The presence of these retail giants has caused concerns that Kroger won't be able to keep up with the convergence of technology into the sector. While Kroger had a small stake in Ocado, the new partnership sees them buy an additional 5% of the company and license its technology, which helps other grocers run automated warehouses and deliver food.
The deal was valued at about USD$250m (£187m). Ocado shares surged 45% on Thursday, adding more than USD$2bn (£1.5bn) to the company's market value.
The deal won't likely phase Amazon, which could have predicted the backlash from the leading grocery players as they continue to wade further into their industry. It could, however, hurt the U.S. consumer base. Customers have more loyalty to brick-and-mortar stores than e-commerce sites. Until now, customers have chosen Amazon's convenience over their pre-existing loyalties to the likes of Kroger. However, as Amazon doesn't have physical locations (aside from its Whole Foods stores), customers may begin to return to Kroger, if the deal with Ocado helps them match Amazon for speed and convenience.
Google Will Cut Alexa's Market Share
While Amazon Echo dominates the voice-enabled speaker market, its user share is slowly shrinking, as those of Google Home and smaller rivals begin to grow.
This year, 40.7 million people of any age in the U.S. will use an Amazon Echo at least once a month, equating to two-thirds of smart-speaker users. However, that share is expected to fall to 60.8% by 2020.
Meanwhile, the number-two player in the space, Google Home, will have 18.0 million users this year. While it will remain a distant second in terms of users during the forecast period, its share is growing. In 2018, it will capture 29.5% of the smart-speaker audience; and that figure will grow to nearly 33% by 2020.
So, what can Amazon do to maintain market share? One option is to improve their technology, something they are looking to do by allowing app developers to enable push notifications, giving consumers important and relevant updates when they choose to have them. This content was originally published in RetailTechNews.
AmazonInvestmentM&AVoice assistant