Publishers & Advertisers Fight on the Same Side in the Battle Against Ad Fraud
by Romany Reagan on 31st May 2018 in News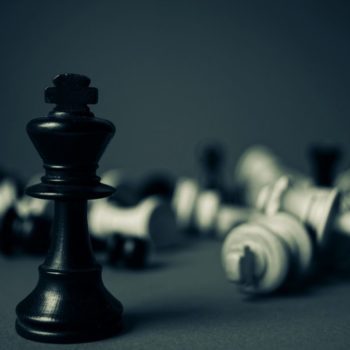 Fraud in the advertising sector is nothing new, but awareness is on the rise. According to a new study in the first quarter of 2018, mobile marketers were exposed to over USD$700m (£527.4m) in ad fraud, with another suggesting that advertisers are wasting up to USD$1.28m (£964k) per day. Despite it being on the rise, digital advertising is wide open to abuse. In this piece for ExchangeWire, Chris Liversidge (pictured below), Managing Director, QueryClick, explains that it's not just advertisers that are facing the consequences, publishers are also at risk. After all, they are on the frontline in the battle against fraud.
Many publishers have spoken out against fraud. Earlier this year, The Financial Times became the latest. It alerted advertisers to the fact it had found high levels of domain spoofing occurring against its site. This however, appears to be a worldwide epidemic. The warning from The FT follows that of the Wall Street Journal last year, which looked at traffic across thousands of its client sites, and found that a whopping 28% of the traffic displayed strong 'nonhuman signals', suggesting that it was the product of bots or click farms.
Last year, we also conducted a study, 'The Programmatic Ad Fraud Transparency Report', and found that only 40% of major advertisers are confident that more than half of their adverts placed online in the last 12 months have been seen by people, with just 7% saying they thought the proportion viewed by humans rather than bots was 80% or more – it paints a bleak picture doesn't it?
Brands take action
It's not surprising then that 41% of advertisers admitted to us that they have lost trust in programmatic advertising because of fraud. Many brands have pulled back their digital advertising spend due to these growing concerns. In March last year, a series of major brands including M&S, McDonald's, Pepsi, and RBS, pulled ads from YouTube when they discovered their brand was featured next to offensive content. Similarly, at the end of last year, Diageo, the company behind some of the biggest names in alcoholic brands such as Smirnoff and Guinness, revealed it was pulling back ad spend in areas of digital media over concerns surrounding ad fraud, brand safety, and transparency.
So, what are the risks driving these actions?
Each year brands invest a significant amount of budget in digital advertising. In April this year, the Interactive Advertising Bureau (IAB) and PwC reported that the amount spent on digital advertising in 2017 hit a high of £11.5bn, a 14% rise on 2016 figures. Understandably, then, that ad fraud has caused unrest among marketers as their budgets are increasingly at risk. Even the best ads can't perform if they are never seen.
The risks extend far beyond the huge financial losses, however. Incidents of ad fraud can harm a company's brand image if their ads are caught next to negative, provocative, or even illegal, content such as terror-related activities, paedophilia, and incest. Our study found that 80% of brands are worried that their current online advertising processes could lead to their adverts appearing on web pages related to extremist views such as terror activities.
And it's not just brands that are negatively affected either. For publishers, the impact is huge. A report published at the end of 2017 found that 16 global publishers, which included Business Insider, The New York Times and The Washington Post, are losing around USD$1.27bn (£856.8m) annually to ad fraud.
Industry bands together
When we asked advertisers how they think the industry can combat ad fraud, many called for independent trade bodies to be given more power to penalise those knowingly committing the bad acts. Eighty-five percent of advertisers said independent trade bodies, such as the IAB, should have more authority to monitor and penalise those knowingly committing ad fraud. If the latest developments are anything to go by, they may be getting their wish…
The World Federation of Advertisers (WFA) declared at its Global Marketer Week in Tokyo, Japan, which took place in May, that it would be releasing its 'Global Media Charter', consisting of eight 'Principles for Partnership', designed to address transparency, brand safety, ad fraud, and viewability. The WFA has the backing of some of the world's top advertisers, including Procter & Gamble, Unilever, Mastercard, and Diageo, among others, who have a shared vision of developing a framework for a better digital ad ecosystem.
Similarly, more and more media companies are collaborating with The Joint Industry Committee for Web Standards in the UK and Ireland (JICWEBS), which was set up to tackle the issue of fraud in the advertising. Following its warning to advertisers that it had been targeted by fraud, The FT proved it had stepped up its game and was one of the first news organisations to adopt ads.txt, the Interactive Advertising Bureau Tech Lab's tool created to help publishers combat ad fraud. As a result of its efforts, it was accredited by JICWEBS in March. The FT's certification takes the list of companies certified for brand safety to 62, including YouTube, Google's DoubleClick, Havas, Oath, and Vice UK.
To summarise, more regulation with teeth in the advertising sector is a step in the right direction and would be welcomed by both advertisers and publishers. Both groups are starting to call for a stampdown on the worst excesses, but what is really needed is oversight and authority over the bad actors. With major publishers taking firm action to combat fraud, we expect to see more collaboration between brands, publishers, and industry bodies. Brands using programmatic advertising should seek out independent, authoritative voices such as JICWEBS, the IAB, or independent digital marketing consultancies, who can form working groups to have their voice heard and guide them through a transparent approach.